Alvin Bragg's soft-on-crime policies scorched after Trump charges: Things have gotten 'progressively worse'
Victim Rights NY founder Jennifer Harrison slammed the activist DA for being 'completely incompetent'
Manhattan District Attorney Alvin Bragg fulfilled a major campaign promise with his indictment of former President Donald Trump last Thursday, but the move raised larger questions about the safety of New York streets under his watch.
Victim Rights NY founder Jennifer Harrison slammed the activist DA for being "completely incompetent" as she joined Fox News Channel's "Lawrence Jones Cross Country" Saturday.
"From day one, Alvin Bragg announced that he would not prosecute even the most violent of criminals," she said.
SOROS FAMILY HELPED PUSH MANHATTAN DA BRAGG INTO POWER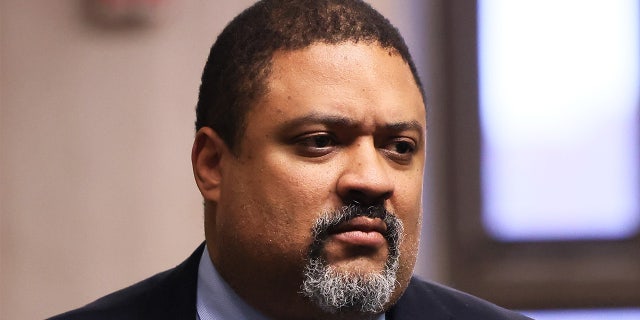 "Almost immediately after he took office and distributed the now-infamous day-one memo, two police officers lost their lives, a 19-year-old girl was shot and killed while working at a Burger King in Harlem, he's downgraded 52% of felonies and only has about a 50% conviction rate."
She said her victim advocacy group called for Bragg to be removed from office from the beginning, claiming members of her organization saw Bragg's soft-on-crime policies on the horizon and, since he took office in January 2022, things have gotten "progressively worse."
"In Alvin Bragg's New York, you can literally get away with murder. Criminals are absolutely above the law… his excuse is discovery reform, a policy he supports, by the way, and he doesn't have enough resources to make sure New Yorkers don't get killed by taking very violent people off the streets, but he has the resources to prosecute a former president on charges that everyone else decided he couldn't be prosecuted for?
"I think people have had enough," she continued.
AFTER TRUMP INDICTMENT, MANHATTAN DA ACCUSSES HOUSE GOP OF 'UNLAWFUL POLITICAL INTERFERENCE'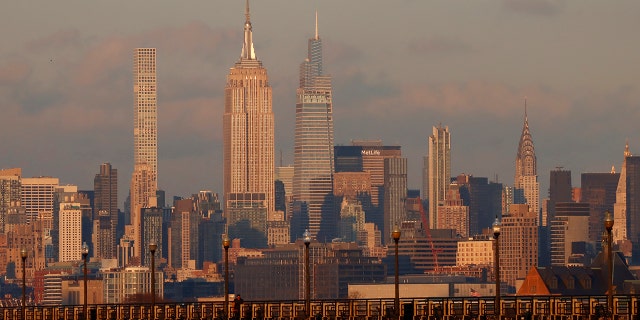 Linda Clary, the mother of a murder victim who also joined Saturday's show, said career criminals took her son's life under Bragg's watch as she homed in on his refusal to address concerns over skyrocketing crime.
"He's basically a revolving door," she told Jones. "No one is safe in New York until these people are behind bars, and clearly the reform programs are not working."
Jones took to the streets of New York City to hear the thoughts of those living under DA Bragg's watch every day.
"They [Bragg] just decided to charge Donald Trump. Do you think that's going to make New York safer?" he asked.
"Absolutely not," one said.
"I really don't know why they're focusing on Donald Trump when they should be focusing on the crime out here because crime is very bad," another said.
One respondent, however, agreed with the decision, telling Jones, "If you do something wrong, regardless of your wealth or your position, you should be held accountable.