Alabama mass shooting: 4 confirmed dead, reports of at least 20 injured at teenager's birthday party
Dadeville, Alabama, reels after shooting unfolds at Sweet 16 party
A mass shooting at a teenager's birthday party in Dadeville, Alabama, Saturday evening left at least four dead and reportedly more than 20 injured.
At approximately 11:45 p.m., Special Agents with the Alabama Law Enforcement Agency's (ALEA) State Bureau of Investigations (SBI) launched a death investigation at the request of the Dadeville Police Chief, according to a press release obtained by Fox News.
"The investigation is a result of a shooting which occurred at approximately 10:34 p.m. near the 200 Block of Broadnax Street in Dadeville, located in Tallapoosa County. Currently, there have been four confirmed fatalities and multiple injuries," ALEA said.
"The following agencies responded to the scene and are currently assisting with the investigation: The Dadeville Police Department, Tallapoosa County Sheriff's Office, Bureau of Alcohol, the Tobacco, Firearms and Explosives (ATF), Federal Bureau of Investigations (FBI) and the 5 Circuit District Attorney's Office. Nothing further is available as the investigation is ongoing."
TWO INJURED IN SHOOTING AT LINCOLN UNIVERSITY IN PENNSYLVANIA
Local officials gave few details about the incident at their initial press conference besides confirming the shooting unfolded at a birthday party.
The White House told Fox News that President Biden has been briefed on the shooting in Dadeville.
"The White House is closely monitoring and has been in touch with local officials and law enforcement to offer support," the statement added.
"This morning, I grieve with the people of Dadeville and my fellow Alabamians. Violent crime has NO place in our state, and we are staying closely updated by law enforcement as details emerge," Alabama Gov. Kay Ivey, a Republican, tweeted Sunday morning.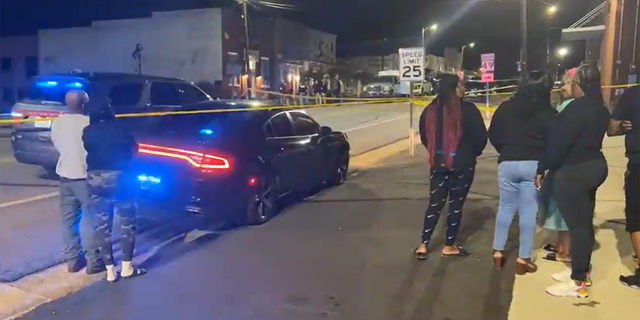 Officials have not revealed the exact number of surviving victims, but a photo taken by a witness showed the bodies of at least six teenagers on the ground, according to BNO News.
According to the outlet, a witness at the scene said the total number of victims was higher than six, including multiple people who died at the scene. The witness observed white sheets covering the bodies.
SHOOTING IN LOUISVILLE LEAVES AT LEAST TWO DEAD, POLICE SAY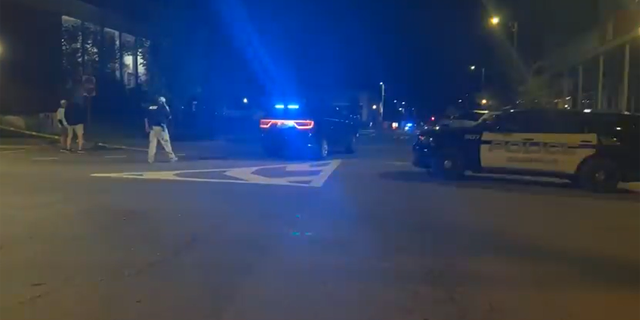 A photo posted to Twitter shows multiple families gathered outside a local hospital following the incident.
Susan Foy, the Chief Marketing Director of Russell Medical Center in Alexander City, located about 18 miles from Dadeville, called the incident a "horrific tragedy."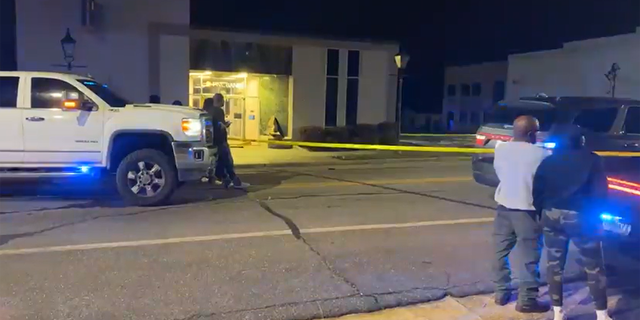 She confirmed to Fox News the hospital treated multiple victims and released them. Several victims with gunshot wounds have had to be transferred to other hospitals to better tend to their specific wounds/injuries. Of the victims treated at the medical center, she had no word on any fatalities. Foy would not get into ages of victims or a specific number. The hospital is a small, rural facility with just 81 beds. It's not rare to transfer patients to other facilities that have access to more specialists.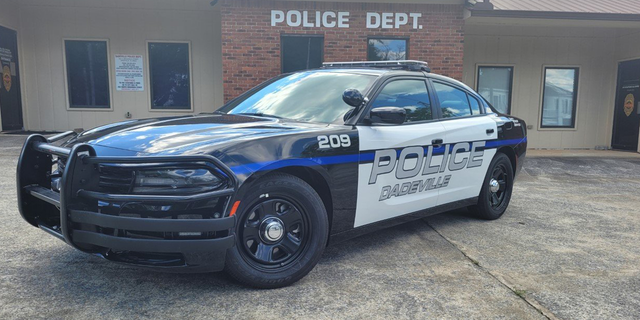 Fox News Digital also has reached out to the Dadeville Police Department and the Tallapoosa County Sheriff's Office for comment.