Air Force loosens applicants' body fat requirements amid US obesity surge, recruiting struggles
Air Force expected to miss active-duty recruiting goal by 10% in 2023
The Air Force is now allowing recruits to have a higher percentage of body fat as it struggles to find new members to join its ranks during a surge of obesity among American youth.
Male recruits are now permitted to have up to 26% body fat, up from the previous requirement of 20%, while females can have 36%, up from the previous max of 28%, according to Air Force Recruiting Service spokeswoman Leslie Brown.
"The Air Force is looking to open the aperture on qualifying a broader pool of young Americans for service in the Air Force. These changes bring the Air Force in line with DOD policy," Brown told Fox News Digital in a statement. "While recruits will be allowed to join with greater body fat percentages, they will still be expected to meet the same fitness standards as everyone else to stay in the service. That means meeting the waist-to-height ratio requirement the Air Force announced in January and implemented this month."
The changes come as Air Force Secretary Frank Kendall said in March the military service branch is expected to miss its active-duty recruiting goal by 10% this year, after dipping into a pool of delayed-entry applicants to meet last year's goal, Military.com reported.
AIR FORCE NOT RELATABLE ENOUGH FOR 'NOT PATRIOTIC' GEN Z, RECRUITER SAYS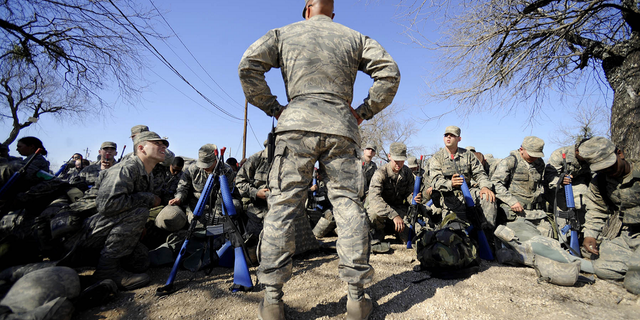 Brown says the new body fat standards are "just one of several initiatives being worked by a cross functional team to be able to reach a bigger pool of candidates without lowering our standards of recruiting the best Americans to serve our nation.
"We are recruiting today's generation, not my generation who joined more than 30 years ago, where a tattoo may have been taboo but is now a societal norm," she told Fox News Digital. "Or where youth now live a more sedentary lifestyle than before – we can take those new recruits and can promote physical fitness and overall healthier living decisions into their everyday routines as Airmen."
The Centers for Disease Control and Prevention (CDC) says the obesity issue among American youth is "impacting national security," stating that just over one out of every three young adults aged 17-24 are too heavy to serve in the military.
"Among the young adults who meet weight requirements, only 3 in 4 report physical activity levels that prepare them for challenges in basic training," it said.
ARMY EXPANDS PROGRAM FOR RECRUITS WHO DON'T MEET WEIGHT AND TEST REQUIREMENTS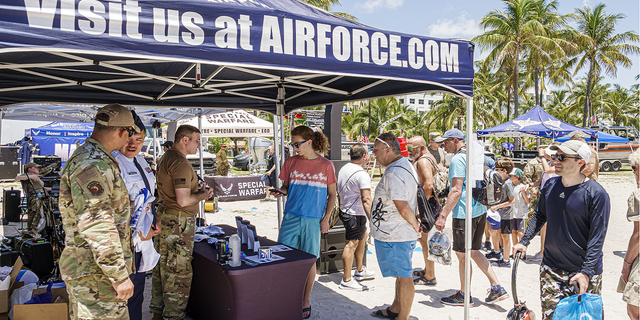 The CDC estimates that 19% of active-duty service members had obesity in 2020, up from 16% in 2015.
As of 2018, 71% of young people in the U.S. would not be able to join the military if they wanted to, it also said.
In a statement posted on its website, retired U.S. Army Lt. Gen Mark Herling said, "The military has experienced increasing difficulty in recruiting soldiers as a result of physical inactivity, obesity, and malnutrition among our nation's youth."
Brown told Fox News Digital that the new changes will allow up to 100 more recruits to join the Air Force each month.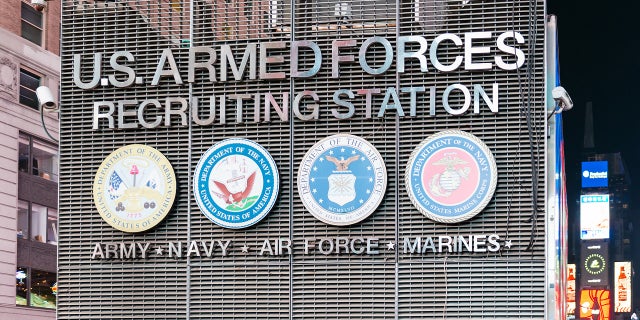 The Army, another service branch dealing with recruiting struggles, announced in January the expansion of a pre-basic training course that lets candidates enlist who do not meet the weight and aptitude requirements.
"The Future Soldier Prep Course is giving young Americans who want to serve the chance to do so by helping them not only meet our standards but, in many cases, rise above them," Gen. James McConville, the Army's top officer, said of the expanded program.