AI-generated song using Drake and The Weeknd vocals goes viral, raising legal concerns
The Weeknd and Drake previously performed together during the "Nothing Was The Same" world tour in 2014
A song using Drake and The Weeknd's vocals, generated using artificial intelligence (AI), has gone viral on TikTok.
The song, titled "Heart on my Sleeve," seemingly cloned the two rappers' voices to create a song about Selena Gomez, The Weeknd's ex-girlfriend. The creator of the song goes by @GhostWriter on TikTok and has shared multiple videos on the account using the new song.
The original video announcing the song currently has 10 million views. Three other videos shared by @GhostWriter each have just over a million views.
"Heart on my Sleeve" was also put on Spotify by the TikTok creator, who dresses like a ghost and remains anonymous.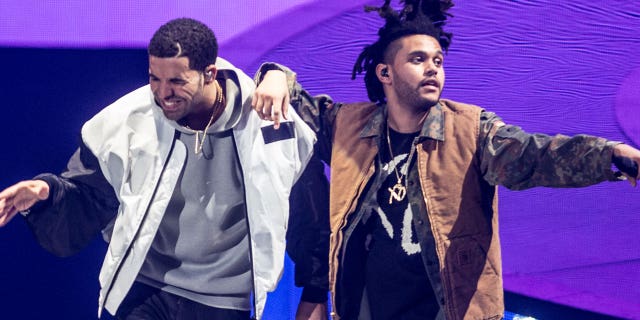 RAPPER DRAKE REPORTEDLY LOST $1 MILLION ON WORLD CUP BET
While Drake had no comment on this new single, he previously shared his thoughts about AI on Instagram.
"This is the final straw AI," he shared when an AI-generated clip of him singing Ice Spice's "Munch (Feeling You)" surfaced.
Record label Universal Music Group (UMG) has also come out against AI-generated music using established musicians' voices. The company, one of the three largest in the world, reportedly sent a letter to Spotify and Apple Music requesting the streaming services prohibit AI companies from accessing music libraries.
"UMG's success has been, in part, due to embracing new technology and putting it to work for our artists – as we have been doing with our own innovation around AI for some time already," a spokesperson for UMG told Fox News Digital. "With that said, however, the training of generative AI using our artists' music (which represents both a breach of our agreements and a violation of copyright law) as well as the availability of infringing content created with generative AI on DSPs, begs the question as to which side of history all stakeholders in the music ecosystem want to be on: the side of artists, fans and human creative expression, or on the side of deep fakes, fraud and denying artists their due compensation."
"These instances demonstrate why platforms have a fundamental legal and ethical responsibility to prevent the use of their services in ways that harm artists," the statement continued. "We're encouraged by the engagement of our platform partners on these issues – as they recognize they need to be part of the solution."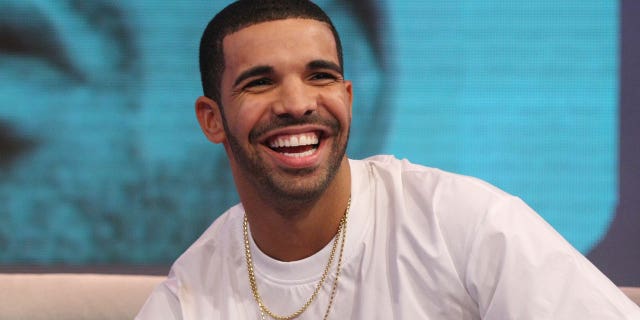 Many comments on TikTok noted there could be some legal trouble in the future regarding AI-generated music.
"We're witnessing a new age of music," one user wrote. "Soon it will be illegal to do this and people will be sharing fire AI music on the low."
"Lawsuit - by Drake ft THE Weeknd," another user joked.
"Drake at a loss for words rn," another added. "I'd be fuming!"
CLICK HERE TO SIGN UP FOR THE ENTERTAINMENT NEWSLETTER
However, others recognized the song is "crazy good."
"NAH THIS IS CRAZY GOOD WHAT," one person wrote.
"AI is getting dangerously good," another added.
Drake and The Weeknd previously performed together during Drake's "Nothing was the Same" tour in 2014. The two have also collaborated on music, including "Crew Love" and "The Zone."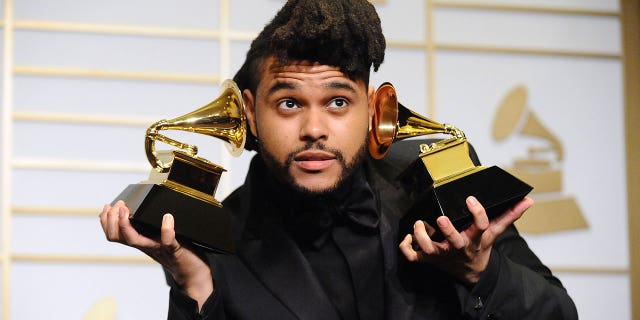 Drake also praised The Weeknd, whose formal name is Abel Makkonen Tesfaye, at the musician's birthday party in 2022.
"We're celebrating one of the greatest artists of all f---ing time," he said then, according to Billboard. "My brother from day one, and I'm grateful not only to be here with my brothers but that the family is back together where we belong from the greatest city in the world. Straight, big six Toronto. At the end of the day we are here for one man and I want everyone to enjoy their life on behalf of my brother Abel."