Louisville star Hailey Van Lith gets candid about motivation: 'God doesn't think I'm an honorable mention'
Van Lith has been a standout on the Cardinals' team
Hailey Van Lith and Louisville were eliminated from the NCAA Women's Basketball Tournament on Sunday night and it took Iowa's Caitlin Clark recording a historic 41-point triple-double to take care of the Cardinals.
Van Lith had a tournament-high 27 points with three assists and two rebounds in the 97-83 loss.
CLICK HERE FOR MORE SPORTS COVERAGE ON FOXNEWS.COM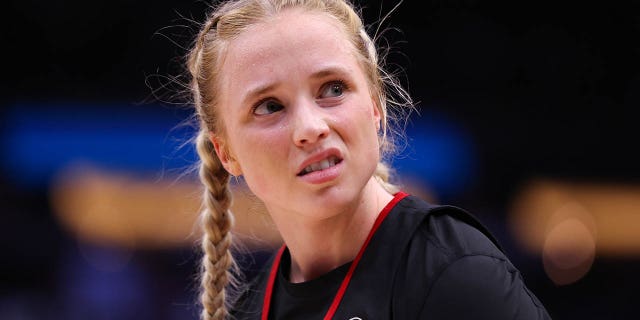 The two-time All-ACC guard was asked after the game whether Louisville's failure to reach the Final Four will motivate the team to come back stronger next season. Van Lith gave a blunt answer.
"I'll be completely honest. I'm not motivated by external factors. I'm motivated by myself and I always have been. If we woulda won the national championship this year, I woulda had the same amount of motivation in me and that's just who I am," she said.
CAVINDER TWINS REVEAL FAMILY DEALT WITH 'HEALTH PROBLEMS' DURING MARCH MADNESS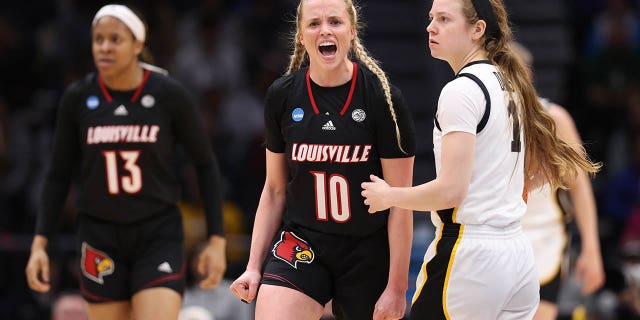 "I'm not motivated at all by the fact that they named me honorable mention. I know who I am and I know what God thinks I am. God doesn't think I'm an honorable mention. I'll tell you that right now. I don't need external motivation."
Van Lith is certainly on her way to the WNBA but whether she comes back for another season at Louisville is still unclear.
During the 2022-23 season, Van Lith averaged 19.7 points, 4.5 rebounds and 3.2 assists per game. She's been one of the best women's basketball players to come out of Louisville.