Huntsville police officer killed, another injured responding to domestic violence call; suspect arrested
The officers were shot while responding to a report of a woman shot at an apartment complex
A police officer in north Alabama was killed and another was injured Tuesday while responding to a domestic violence call at an apartment complex.
The Huntsville Police Department said officers arrived at the 4600 block of Governors House Drive around 4:45 p.m. and quickly located a woman who had been shot. State Attorney General Steve Marshall said officers Garrett Crumby and Albert Morin were tending to the woman and two small children when an armed man ambushed them and then barricaded himself in an apartment.
Both were initially taken to Huntsville Hospital with life-threatening injuries. As of 10:30 p.m., Crumby had passed away. Morin remains in critical condition following emergency surgery.
The woman, who was not identified, is also hospitalized with non-life threatening injuries.
CHICAGO POLICE OFFICER KILLED WHILE CHASING ARMED TEEN SUSPECT IDENTIFIED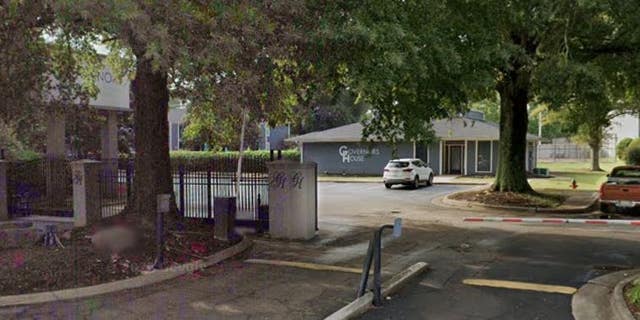 Marshall said Crumby was a three-year veteran of the department who had previously served eight years with Tuscaloosa police.
"Our part of the country has been reminded again this week of the pure heroism of those who make up the thin blue line—the dividing line, at times, between life and death for the citizens that they swear an oath to protect," Marshall said. "These two law enforcement officers responded to a domestic violence call this evening, knowing full well that they would be placing their lives on the line in defense of their fellow man. We must never take their service and sacrifice for granted."
Huntsville police said the suspect was apprehended around 6:20 p.m. and was taken to the hospital with non-life threatening injuries. Details surrounding his injuries were not immediately available.
Madison County Jail records identify the suspect as 24-year-old Juan Robert Laws. He was booked into jail at 10:54 p.m. for capital murder of a law enforcement officer.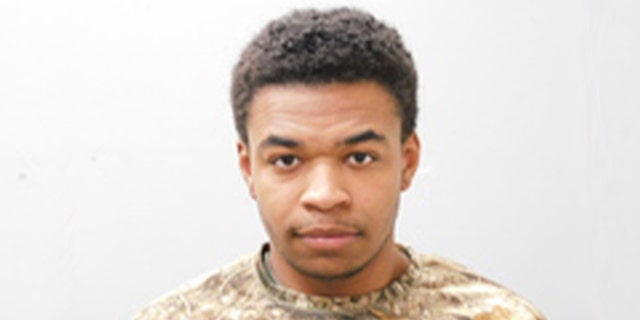 "This is a devastating loss for our department, the Huntsville community and the State of Alabama," Police Chief Kirk Giles said in a statement. "We send our heartfelt condolences to the officer's family as they mourn their loved one who made the ultimate sacrifice. As we grieve with our fallen officer's family, we have another officer fighting for his life. Please keep all our officers and the entire department in your prayers."
ALABAMA POLICE OFFICERS SHOT, FIGHTING FOR THEIR LIVES: 'OUR HEARTS ARE SHATTERED'
Mayor Tommy Battle also said in a statement this is a painful night for the city and its police family.
"We are heartbroken. Words cannot express our loss," Battle said. "We have been overwhelmed by the show of love and support from our community, and we stand united with our police officers and their families in this tragic moment."
The department thanked the Madison County Sheriff's Office and the Madison Police Department for helping answer calls within Huntsville city limits "while HPD officers grieve this tragic loss."
The fallen officer will be taken to the Alabama Department of Forensic Sciences in Huntsville by Madison County Coroner Dr. Tyler Berryhill Tuesday night. An autopsy will be performed Wednesday morning.