Georgia teens in Trent Lehrkamp torture identified by police, family asks for prayers
Lehrkamp has been hospitalized since March 21 after being abused in St. Simons Island
Georgia police announced Wednesday that they've identified the teens involved in the torture of Trent Lehrkamp – as his family called on community members to pray for his recovery.
Glynn County Interim Police Chief O'Neal Jackson III told reporters that investigators had tracked down the minors seen in disturbing photos and videos showing the 19-year-old's abuse.
"The citizens of Glynn County are mostly very good people, hardworking people," he said. "This is an isolated incident and don't judge Glynn County by one group of juvenile teens."
In a March 21 photo posted to Snapchat, Lehrkamp appears to be unconscious and slumped over in a chair covered in items and substances as four boys pose around him.
TRENT LEHRKAMP HAZING: FBI JOINS GEORGIA PROBE AS DEPRAVED NEW DETAILS OF ABUSE EMERGE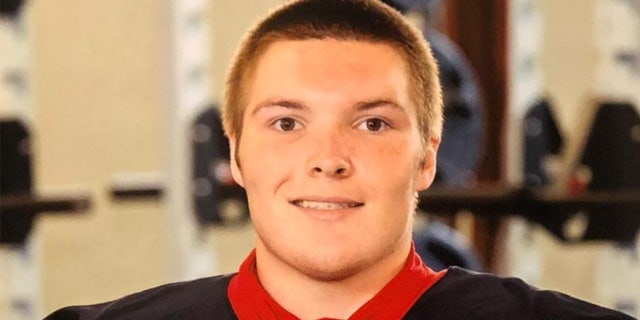 Later that night, Lehrkamp was dropped off at the hospital with a blood alcohol level nearly six times the legal limit and unable to breathe on his own. He was soaked in urine and covered in spray paint, according to an incident report.
A 10-second clip, also posted to Snapchat, showed Lehrkamp at the same St. Simons Island home slumped over in a chair with a hose trained on him as teens can be seen socializing in the background.
In total, Jackson said investigators had tracked down 20 minors present or involved in both incidents. He did not reveal the date the video was recorded but said it was prior to the incident that landed the young man in the hospital.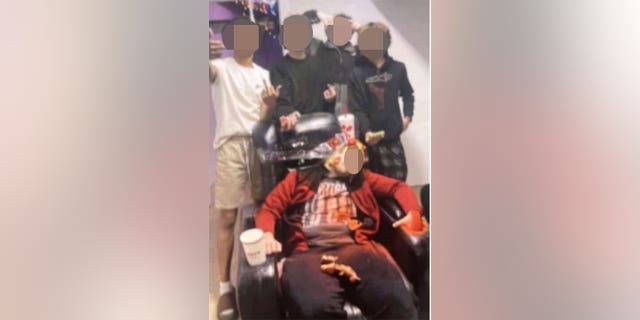 Mark Lehrkamp told police that on March 17 his son returned from the same friend's house "covered in WD-40, vomit, paint, glue, egg yolk and spray paint," an incident report shows.
A few weeks prior, Lehrkamp suffered a "severe laceration" above his left eye that needed stitches after visiting the home, his father said.
GEORGIA TEEN HOSPITALIZED AFTER ALLEGED TORTURE, HAZING
"Trent is transitioning. He's beginning the next step of his care, and we ask that you continue to pray for Trent," a statement from Lehrkamp's family, read by Jackson, said.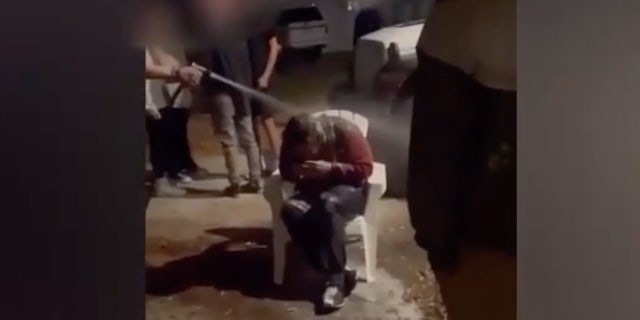 Lehrkamp remains hospitalized at the Southeast Georgia Health Center, where hundreds of people gathered Monday night for a vigil demanding charges against his perpetrators.
"The family would like to state that they're in full cooperation with this investigation and the efforts of all the law enforcement officers. They want justice for Trent," Jackson added.
The police department previously said it is working with the FBI, the Georgia Bureau of Investigation and the district attorney's office.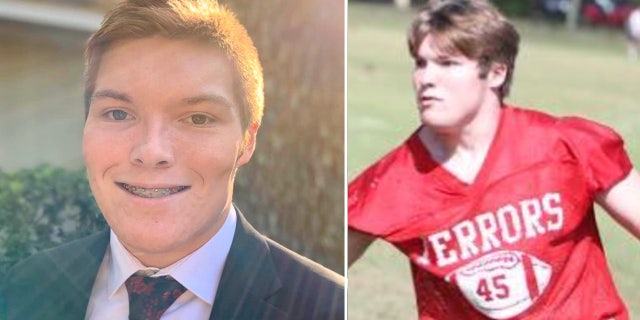 Jackson said they are still probing whether there were any adults home during the incidents and the source of the alcohol.
CLICK HERE TO GET THE FOX NEWS APP
The Glynn County Police Department is asking anyone with information to contact them via phone or email: 912-264-1333 or 911silentwitness@glynncounty-ga.gov.