First wolverine sighting in over 30 years reported along Oregon river near Portland
Photos of the wolverine were taken by the anglers on Monday and shared with staff from Cascadia Wild, a local non-profit that helps survey wildlife for wolverines on Mt. Hood and the Oregon Department of Fish and Wildlife
SALEM, Ore. – Two Oregon fishermen have encountered a rare wolverine along the Columbia River near Portland.
It was the first confirmed report of a wolverine outside of the Wallowa Mountains in over 30 years, state officials said Wednesday.
Photos of the wolverine were taken by the anglers on Monday and shared with staff from Cascadia Wild, a local non-profit that helps survey wildlife for wolverines on Mt. Hood and the Oregon Department of Fish and Wildlife (ODFW).
GEORGIA BIOLOGISTS SHOCKED TO SEE ALLIGATOR 'SMILING BACK' FROM TORTOISE HOLE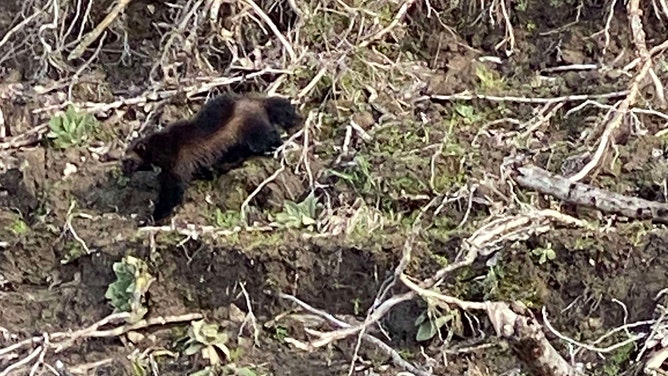 Wildlife biologists surveyed the site of the observation on Tuesday morning. A set of wolverine tracks was discovered, but there were no other signs of the animal.
"Given the proximity to Portland, we were very surprised when this report came in and elated when we were able to verify the sighting," ODFW District Wildlife Biologist Dave Keiter said. "We really appreciate the people who reported this rare occurrence and Cascadia Wild who helped us confirm the report and begin monitoring efforts."
ODFW said wolverines are listed as threatened in Oregon. They are also the most prominent member of the weasel family and resemble a small bear. They can travel over 30 miles in a day.
VIRAL VIDEO OF FATHER-DAUGHTER FLORIDA FISHING TRIP REMINDS US TO PAUSE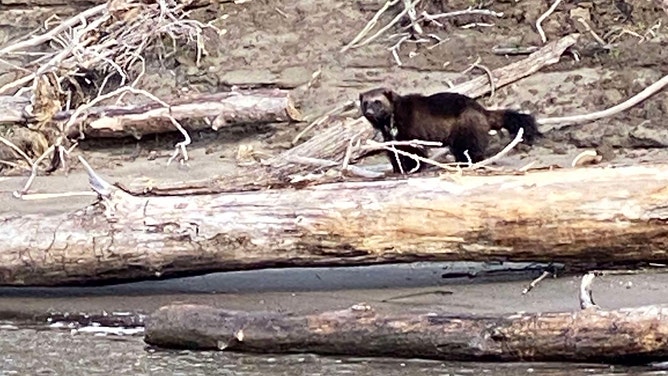 According to the agency, wolverines are widely distributed in Canada and Alaska, with smaller populations occurring in Washington, Idaho, Montana, Wyoming and Oregon, which is at the southern edge of the current wolverine range in North America. They are also strongly associated with snowpack.
Biologists believe it is likely that this animal was dispersing as "the habitat in the area doesn't meet the life history requirements of wolverines."
PONY LEADS ALABAMA POLICE ON 2-HOUR HOOF CHASE AFTER FAILED OFFERINGS OF PIZZA CRUSTS, PEPPERMINTS
ODFW said the chances that the wolverine remains in the Portland metro area and is detected again are relatively low, but it could be observed again as it continues its travels..