Drag queen straddles girl at North Carolina public school, video shows
School says 'Forsyth Tech is committed to being a place of promise for our students'
A new viral video shows a drag queen straddling a young girl during an LGBTQ pride event at a North Carolina school that enrolls students as young as 14.
A video obtained by Libs of TikTok showed multiple adults laughing and watching a drag performer appearing to give a lap dance to a student at Forsyth Technical Community College last Wednesday.
The public college has two on-campus high school programs that begin enrollment in ninth grade. Photos posted by the school's official Instagram account showed drag queens posing with young girls.
The school told Libs of TikTok that the event was open to students of all ages.
"These students, like all college students, are open to attend any student event," the school said. "Forsyth Tech is committed to being a place of promise for our students. In order to fulfill that promise, we have clearly spelled out our mission, vision and equity statements."
Promotional materials for the 2023 Pride Festival, which was held at a restaurant on campus, advertised four drag queens, a "drag performance" and "free food, drinks, music & activities."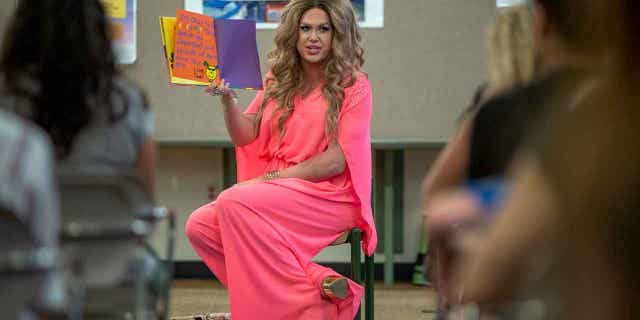 At least one Christian church, Parkway United Church of Christ, attended the event, according to photos posted by organizer Forsyth Tech PRIDE Club on Facebook.
A program of the Forsyth County Health Department, Prevent Ongoing Spread of STIs Everywhere (POSSE), set up a free HIV and STI testing station at the event and repeatedly promoted it on its Facebook page.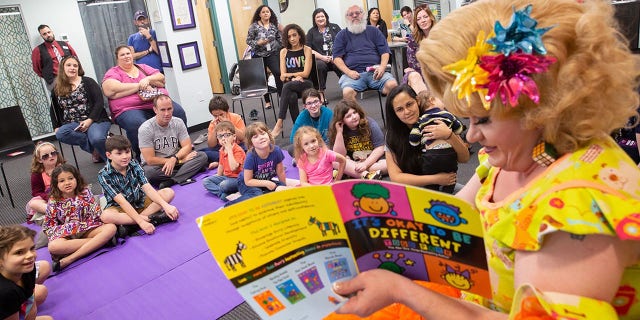 "So excited to be apart (sic) of Forsyth Tech's PRIDE Fest!" POSSE wrote Wednesday.
Forsyth Public Health Director Joshua Swift issued a statement to Fox News Digital Tuesday evening saying POSSE had spent $58 in taxpayer funds for supplies for the event, but he also disavowed "the actions that allegedly took place."
"P.O.S.S.E, which stands for Prevent Ongoing Spread of STIs (Sexually Transmitted Infections) Everywhere is an outreach section of Forsyth County's Department of Public Health," Swift said. "Our staff is committed to meeting the people we serve where they are. We believe we assign an appropriate amount of attention on the LGBTQIA community around education and prevention of sexually transmitted infections."
CLICK HERE TO GET THE FOX NEWS APP
"Our staff was aware that there would be drag performances but was not involved with planning the event and had no information regarding the age of the attendees," he continued. "We spent $58 on supplies from the department's operational budget which is funded locally and in-part by the State of North Carolina. We do not condone the actions that allegedly took place during the event."
Forsyth Tech declined to provide comment beyond its earlier state