Larissa Lima Oils Up Her Expensive New Body on CamSoda Tonight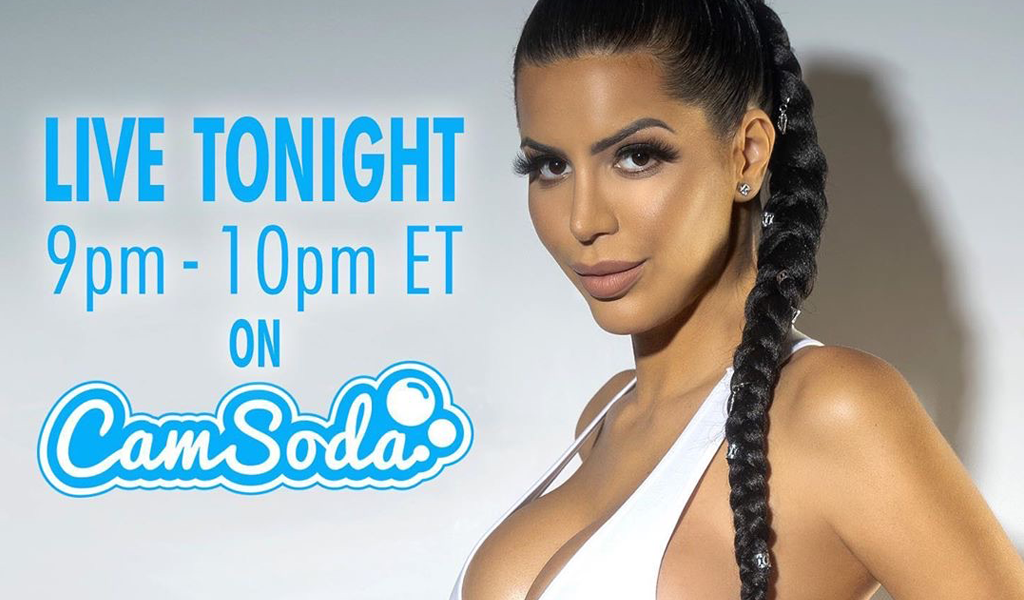 CYBERSPACE—Tonight, Monday, September 14 at 9 p.m. ET, fans of reality star Larissa Lima, from TLC's 90 Day Fiancé: Happily Ever After?, will get the opportunity to see her like they've only imagined when she performers her first show on CamSoda. The show serves as a reveal for the extensive surgeries that Lima has undergone in order to create the body of her dreams.
"I can't wait to show off my new body to all of my fans on CamSoda," Lima said. "I feel more confident now than I ever felt in my life and I'm excited to show my fans just how comfortable I feel in my new skin on my CamSoda show!"
Lima will be performing for one hour wearing lingerie and a CamSoda one-piece G-string bikini. She will be teasing fans and lathering herself in body oil throughout the show. Fans can enter the one-hour show for free, and can also pay to enter two golden-ticket shows where the reality star will be turning up the sex appeal.
"We couldn't be happier that Larissa is working with us and will be revealing her new body to the world," said Daryn Parker, VP of CamSoda. "She has fans from all over the world, that know her from both reality TV and social media, and all of them can't wait to see how everything turned out."
Throughout the process of attaining her dream body and look, inspired by Kylie Jenner, Lima underwent seven hours of surgery from plastic surgeon Dr. Lane Smith of Smith Plastic Surgery in Las Vegas. In February, she received 695 CC breast implants on each side, bringing her from a 34A to 34DD, along with rhinoplasty and septoplasty. In prep for her show on CamSoda and as an early birthday present to herself, Lima returned to Dr. Smith in August and received full abdominoplasty with abdomen liposuction, flank liposuction and fat transfer to her buttocks. The total price for all of her surgeries was $50,000. She also has spent $22,000 on botox, fillers and laser facials at the Center for Aesthetic Medicine, making this a $72,000 full makeover.