Sally 'Redoshi' Smith Was The Last Known Survivor Of The Transatlantic Slave Trade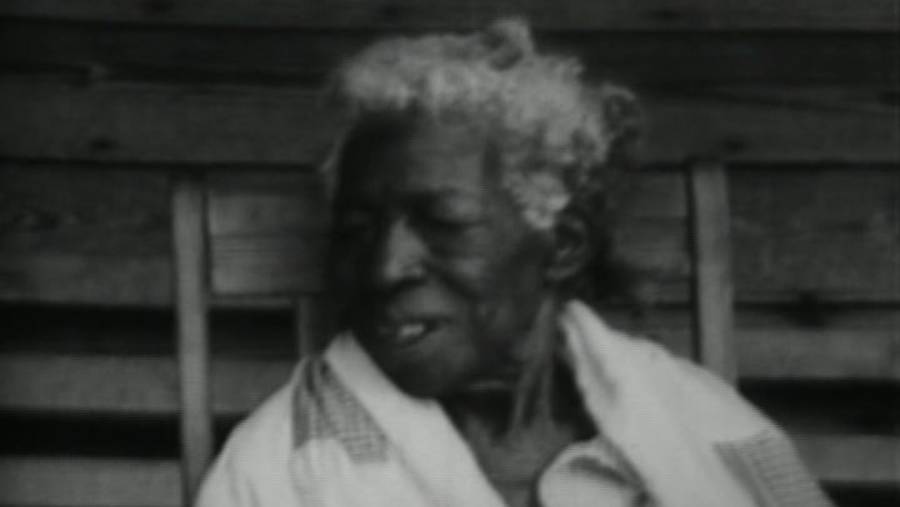 Redoshi, appearing in a 1930s public information film called "The Negro Farmer" produced by the U.S. Department of Agriculture.
America's business of slavery officially ended with the Emancipation Proclamation in 1863, but the nation's history with the practice has undeniably impacted generations to come. Millions of lives, spanning centuries, were irrevocably altered.
According to The Washington Post, researchers at Newcastle University have just identified one of those countless lives as the last known African-born survivor of the transatlantic slave trade. Captured and kidnapped from West Africa at 12 years old, she died in Alabama in 1937.
Her name was Redoshi — but the Alabama banker and plantation owner who bought her named her Sally Smith. Forcibly transported aboard the Clotilda, the last slave ship to arrive in the United States in 1860, she lived on an Alabama farm for over 70 years.
Previously, the last survivor of the transatlantic slave trade was Oluale Kossola (renamed Cudjo Lewis), who died two years earlier than Redoshi in 1935.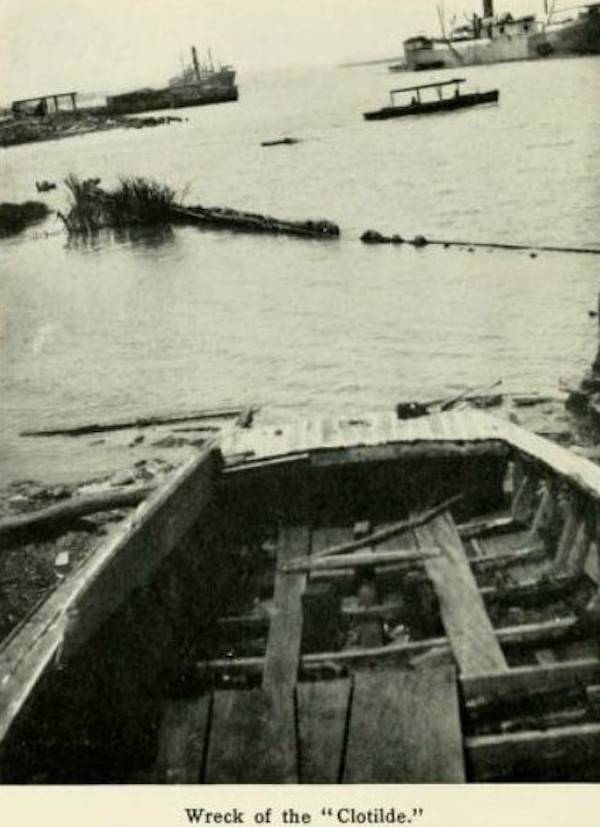 Wreck of the Clotilde by Emma Langdon, 1914.
The discovery was published in a Newcastle University statement on Tuesday, with lecturer and researcher Hannah Durkin identifying the two-year gap between Kossola and Redoshi's deaths.
Durkin said she first noticed references to Redoshi in Zora Neale Hurston's writings — and was captivated by her story. HarperCollins published Hurton's Barracoon: The Story of the Last "Black Cargo" in 2018 — 90 years after she wrote it.
The manuscript explored Kossola's life. Captured in modern-day Benin as a teenager in 1860, she was taken aboard the Clotilda with more than 100 other Africans. The U.S. had already banned importing slaves in 1808, but looking to the law at this juncture in American history didn't provide much recourse.
The former timber cargo ship thus illegally brought 110 Africans — including Redoshi — to Mobile, Alabama. For Durkin, her story offered invaluable insight into illegal slave trade during that period and its generally tragic nature.
"These materials add hugely to our understanding of transatlantic slavery as a lived experience," said Durkin. "Now we know that its horrors endured in living memory until 1937, and they allow us to meaningfully consider slavery from a West African woman's perspective for the first time."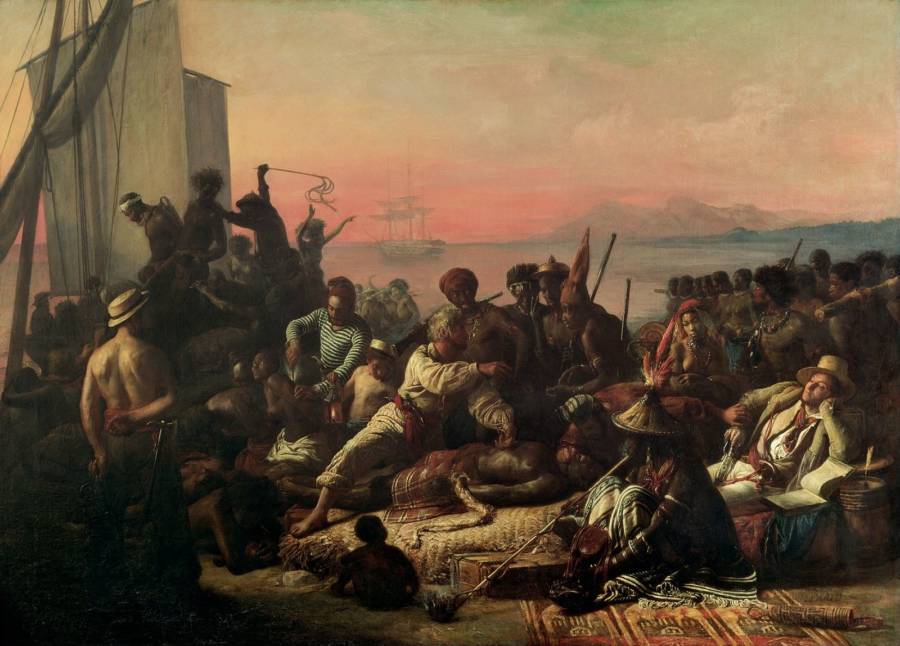 The Slave Trade by Auguste-Francois Biard, 1840.
Redoshi was sold to and renamed by Washington Smith, the founder of the Bank of Selma. It was only last year that a reporter believed to have discovered the wreckage of the ship that brought her here.
Alas, they were mistaken — the Clotilda's owners burned their ship in 1860 to hide evidence of their illegal operations.
During her time on the Bogue Chitto plantation in Dallas County, Alabama, Redoshi was forced to work for almost five years "in both the house and the fields."
"Her husband, who was known as William or Billy, was kidnapped with her and died in the 1910s or 1920s," Durkin explained, adding that she had found further detail on Redoshi's life in an interview in the Montgomery Adviser, as well as Amelia Boynton Robinson's memoir Bridge Across Jordan.
Redoshi lived on Bogue Chitto with her daughter and remained there until she died in 1937.
"She lived through tremendous trauma and separation," said Durkin, "but there is also a sense of pride in these texts."
"Her resistance, either through her effort to own her own land in America or in smaller acts like keeping her West African beliefs alive, taking care in her appearance and her home and the joy she took in meeting a fellow African in the 1930s, help to show who she was."