16-Year-Old Skylar Neese Was Stabbed To Death By Her Two Best Friends When They Didn't Like Her Anymore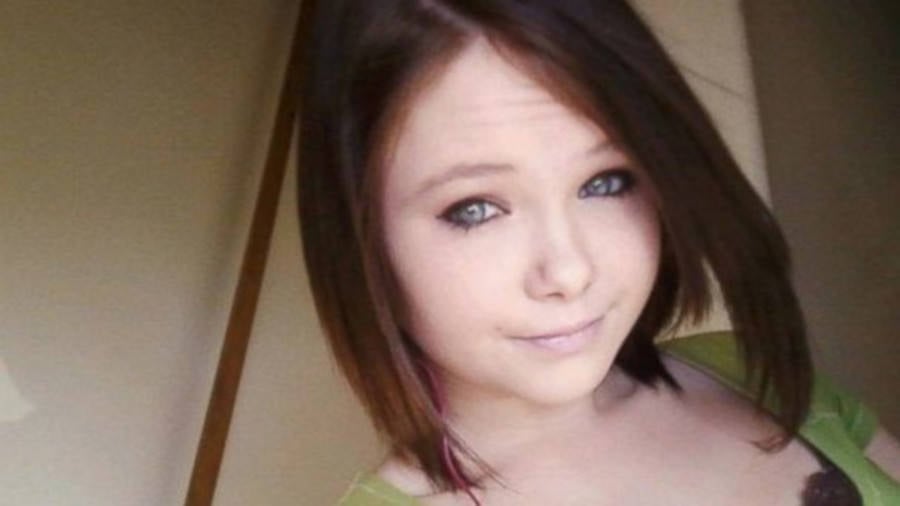 A portrait of Skylar Neese, a bubbly 16-year-old from West Virginia.
Skylar Neese was a 16-year-old honor student with a bright future. She loved to read, had an active social life and, like most teens, was all about posting her thoughts on social media. Sklar also never missed a day of work at her part-time job at a local Wendy's. But on July 6, 2012, Skylar snuck out of her bedroom window to meet up with her two best friends Shelia Eddy and Rachel Shoaf.
The teen never returned.
A Close-Knit Trio
When Skylar snuck out of her room on that July night, she had gone to meet her two best friends, Shelia Eddy and Rachel Shoaf. The three attended University High School school together just north of Morgantown. Skylar had known Eddy since she was eight years old and Eddy had met Shoaf their freshman year.
The trio were inseparable and Skylar allegedly served as an emotional rock for the other two girls, as both Eddy and Shoaf came from parents of divorce. Skylar was an only child and her parents wanted everything for her. They nurtured her intelligence and encouraged her to be her own person.
"Skylar thought she could save her," Skylar's mother, Mary Neese, said of her daughter's relationship with Eddy. "I would hear her on the phone givin' Shelia all kinds of hell: 'Don't be stupid! What were you thinkin'?' On the other hand, Shelia was so much fun. She was always silly and doin' crazy stuff."
Eddy, then, was the fun-loving girl in the trio and David and Mary Neese treated her as if she was one of their own. "Shelia didn't even knock on the door when she came over, she just came on in."
Shoaf, on the other hand, was the opposite of Eddy. Though she was well-liked and enjoyed being in school plays, she came from a strict Catholic family and idolized Eddy for her somewhat wild and free attitude.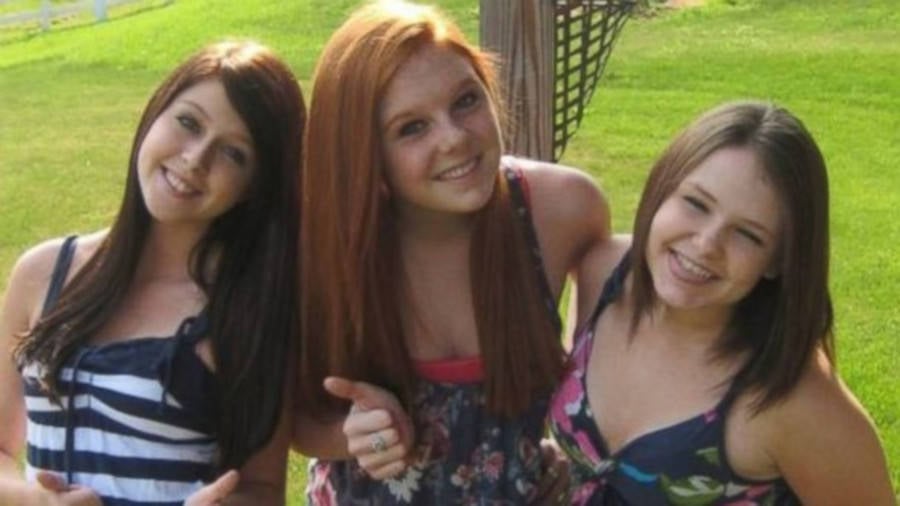 Skylar Neese, right, beside Rachel Shoaf, middle, and Shelia Eddy on the left.
While Shoaf and Neese enjoyed the freedom that Eddy represented, that particular dynamic would spell trouble for Neese.
The Murder Of Skylar Neese
Amid the trio's many social media posts, Skylar, Shelia, and Rachel had underlying tensions. Skylar tweeted things like this May 31, 2012 post, "youre a twofaced bitch and obviously fucking stupid if you thought I wouldnt find out."
Another tweet from that spring said, "too bad my friends are having lives without me." It appeared to Skylar as though Rachel and Shelia were becoming closer friends without her.
"Shelia and Skylar were fighting a lot," Daniel Hovatter, a classmate of the girls at UHS reported. "One time sophomore year, me and Rachel were at practice for Pride and Prejudice and Rachel had her phone up to her ear and she was laughing. She was like, 'Listen to this.' Shelia and Skylar were fighting, but Skylar didn't know Shelia had put her on three-way calling and Rachel was listening in."
The scenario was like something straight out of Mean Girls, but things were about to get a lot meaner.
Grainy security camera footage from Neese's apartment on the early morning of July 6 shows Skylar getting into a nondescript Sedan.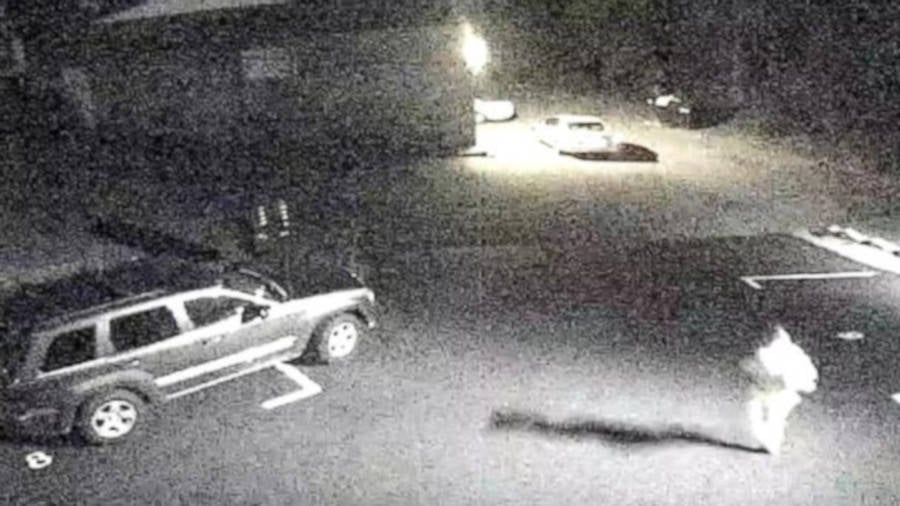 Skylar, illuminated in the corner, walks towards a grey sedan near a dumpster.
The following morning, Neese did not report for work — a first for the responsible teen. The Neeses knew their daughter didn't run away as her cell phone charger, toothbrush, and toiletries were still in her room. They reported their daughter missing.
Later that Saturday, Eddy called the Neese's."She proceeded to tell me that her, Skylar, and Rachel had snuck out the night before and that they had driven around Star City, were getting high, and that the two girls had dropped her back off at the house," Mary Neese recalled. "The story was they had dropped her off at the end of the road because she didn't want to wake us up sneaking back in."
That story held up for a little while, that is until the best friends seemed to implicate themselves.
A Harrowing Investigation
Shelia Eddy claimed that she and Shoaf picked up Skylar at 11 p.m. and dropped her back off before midnight. But the surveillance video said otherwise. The grainy footage showed Neese leaving her apartment at 12:30 a.m., the car pulling away at 12:35 a.m., and then never seen again.
Eddy and her mother helped to canvass the neighborhood for Skylar on July 7. Shoaf was off to Catholic summer camp for two weeks.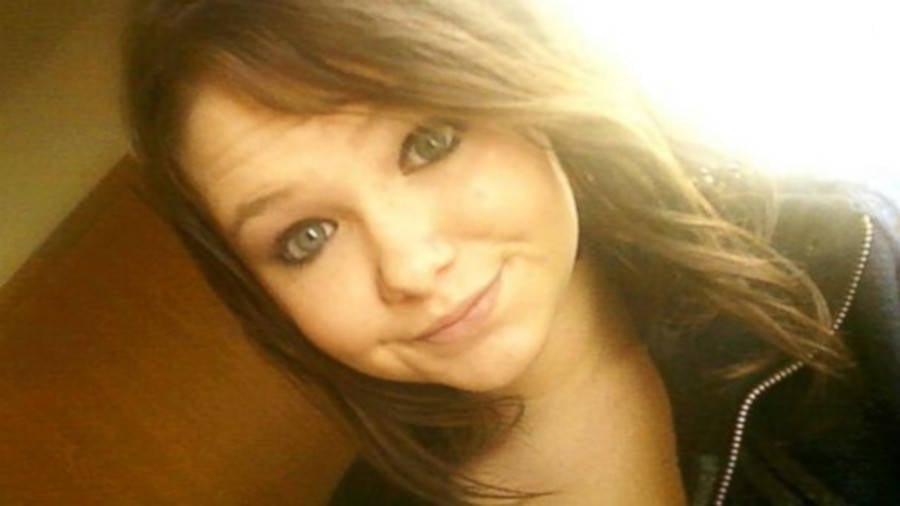 Another portrait of Skylar.
Rumors swirled that Skylar went to a house party and overdosed on heroin. Corporal Ronnie Gaskins, one of the investigators in the case, said that people told him the teenager attended a party and died. "People there panicked, and they disposed of the body."
But Star City police officer Jessica Colebank's instincts said otherwise. "Their stories were verbatim, the same. No one's story is exactly the same unless it's rehearsed. Everything in my gut was, 'Shelia is acting wrong. Rachel is scared to death.'"
But because an arrest could not be made without a probable cause or confession, the Neese's had an agonizing wait ahead of them for the truth about their daughter to come out.
Fortunately, social media offered some clues as all three girls were so active on Twitter and Facebook. The afternoon before Neese disappeared, she tweeted, "sick of being at fucking home. thanks 'friends', love hanging out with you all too." The day before, Sklar posted, "you doing s*** like that is why I can NEVER completely trust you."
It seemed the rift in the trio provided some solid evidence that perhaps Eddy and Shoaf had something to do with Shelia's disappearance.
Chris Berry, a state trooper assigned to the case in August 2012, believed that murderers could not contain what they had done for very long. He likened this case to ones where a drunk murderer walks into a bar and brags that he killed someone. Authorities thus believed that Rachel Shoaf and Shelia Eddy would come to confess in time.
Berry created a fake online persona as an attractive teenage boy who attended West Virginia University in Morgantown and scoured Facebook and Twitter. Investigators could glean insight on the mental states of Shelia and Rachel from their posts on social media.
They observed that Shelia was perky while Rachel was reserved and quiet online. Neither one of the girls hinted that they were upset about their best friend's disappearance. Eddy tweeted about mundane things and even posted a photo of her and Shoaf together.
Some posts were odd, such as the one on Nov. 5, 2012, that said, "no one on this earth can handle me and rachel if you think you can you're wrong."
Meanwhile, the Twitterverse made them nervous. They were accused by people on Twitter and told that they would be caught — it was only a matter of time.
Authorities continually brought Shelia and Rachel in for interviews. Over time, the two became more secluded from their other friends and relied more on each other.
Then Colebank realized that the car in the security footage belonged to Shelia.
Authorities cross-referenced surveillance footage from nearby businesses of that July night. They found the same car that picked up Skylar near a convenience store in Blackstone, West Virginia, west of Star City and Morgantown. Both Shelia and Rachel said they went east on the night of Skylar's disappearance.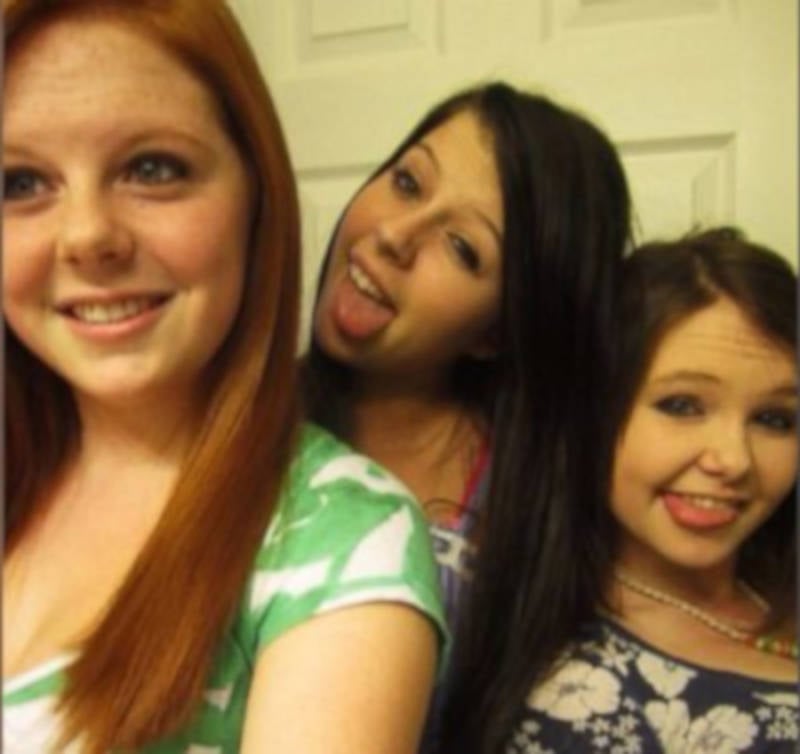 Skylar and her friends.
While the evidence continued to point to Skylar Neese's best friends, it was still not enough to charge them. It would take a confession to finally close the case.
A Sickening Confession
The stress and strain apparently had piled up on Rachel Shoaf and Shelia Eddy. On Dec. 28, 2012, a frantic parent called 911 in Monongalia County. "I have an issue with a 16-year-old daughter of mine. I can't control her anymore. She's hitting us, she's screaming, she's running through the neighborhood."
The caller was Patricia Shoaf. In the background of the call, Rachel, the girl who had attended Catholic overnight camp that summer, cries uncontrollably. "Give me the phone. No! No! This is over. This is over!" And then to the dispatcher, Rachel's mom said, "My husband's trying to contain her. Please hurry."
Rachel was admitted into a Mental Health facility, whereupon she met with the investigators for a final time. Gaskins, who was one of the lead investigators in the case, expected Shoaf to say Skylar Neese had overdosed on heroin.
But what they learned instead, neither had expected.
"We stabbed her," Shoaf blurted.
Skylar's two best friends planned her murder a month in advance. In science class, they agreed that maybe they should kill her.
Skylar and Rachel.
They planned on carrying out the murder just before Rachel left for summer camp.
On the night of the murder, Rachel grabbed a shovel from her dad's house. Shelia took two knives from her mom's kitchen. They also took with them cleaning supplies and a change of clothes.
Skylar assumed they were just driving around and having fun. Previously, the trio had driven to Brave, a town just over the state line Pennsylvania, to get high. Rachel and Shelia brought their own pipes for smoking weed.
Although it was scorching hot outside, Rachel and Shelia wore hoodies to conceal the fact that they were hiding knives. Skylar thought nothing of it.
Once near the woods in Pennsylvania, where Neese thought they had gone to smoke, the two girls maneuvered behind Skylar.
"On three," Rachel said.
Rachel said at one point Skylar got away, but they had stabbed her in the knee so she could not run very far.
In her dying breaths, Skylar Neese said: "Why?"
Authorities asked Rachel the same question, to which she simply said, "We didn't like her."
Incarceration
In early January 2013, Shoaf took investigators to the rural woods where she and Shelia Eddy had killed Neese. It was covered in snow and she didn't remember the exact location.
They could not initially find Skylar's body and so authorities could only charge Rachel with murder.
But the final break came a week later when investigators found the 16-year-old's body, nearly unidentifiable, in the woods. It would not be until March 13 that a crime lab could officially confirm that the body was Skylar's.
Investigators matched blood samples in Shelia's trunk to Skylar's DNA and Eddy was arrested on May 1, 2013, in the parking lot of a Cracker Barrel restaurant. She was charged with first-degree murder to which the teen, and best friend of the girl she stabbed, pled guilty in January 2014. She received a life sentence with the possibility of parole after 15 years.
Rachel will serve out a 30-year sentence for second-degree murder. She likely received a lighter sentence because she cooperated in bringing Shelia to justice, though both girls were tried as adults.
David Neese, Skylar's dad, says that those two girls did not deserve leniency from the courts. "They're both sickos, and they're both exactly where they need to be: away from civilization, locked up like animals. Because that's what they are, they're animals."
The mourning father occasionally visits a tree in the woods in Pennsylvania, decorated with photos of his only child, his beloved daughter, killed because of two jealous best friends.
"I wanted to take the horrible thing that happened here and try to turn it into something good — a place that people can come and remember Skylar and remember the good little girl that she was, and not the little beast that they treated her like."
The Neese family also helped to pass Skylar's Law which requires that the state issue Amber Alerts for all missing children even those not believed to be kidnapped. Although that may not have saved Skylar's life, because she was killed before her parents realized she was missing, this new system in West Virginia may save some more lives through timely notices of missing children.