Constance Markievicz: The Countess That Led The Irish Rebellion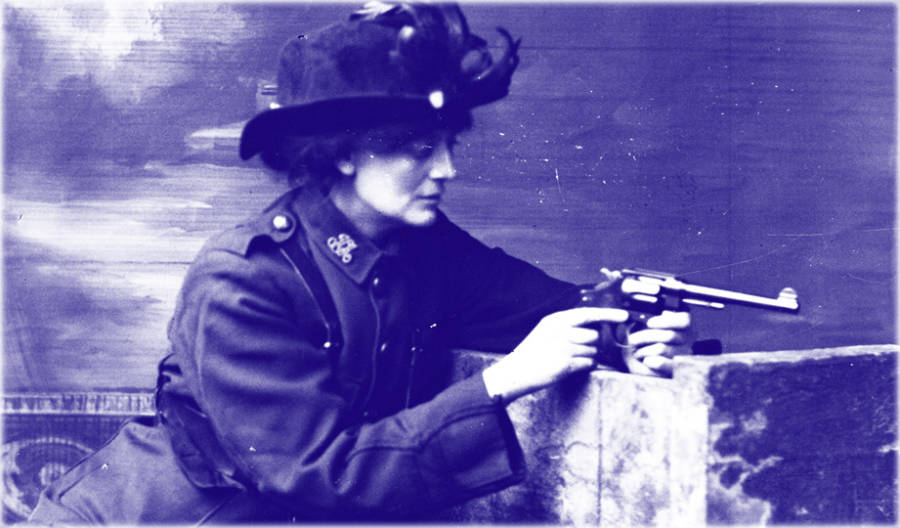 Constance Markievicz poses with a pistol circa 1918.
Born and married into wealth, Constance Markievicz forewent her status to support her people, her sex, and win herself a seat alongside the country's most powerful men.
Constance Markievicz, while born into wealth, spent her life struggling for Irish independence and even faced prosecution and prison time for her brazen political actions. The revolution she led, however, would find her a seat on the very Parliament that demeaned her people, which Constance Markievicz boldly refused.
Early Life
Constance Markievicz was born to a wealthy landowner, adventurer, and Arctic explorer named Sir Henry Gore-Booth in London on Feb. 4, 1868. She and her sister, Eva, wanted for nothing growing up at the family's estate in County Sligo, Ireland.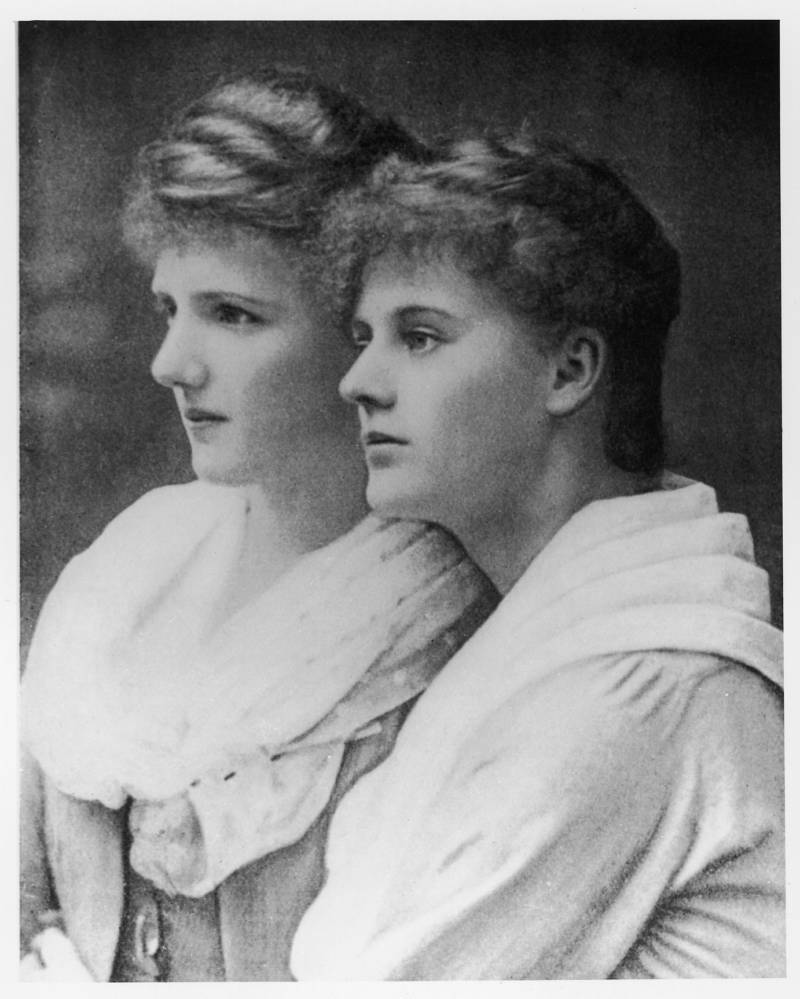 Constance Markievicz, still Gore-Booth, poses with her sister Eva.
Her father also ensured that his tenants did not suffer from want on his estate. During the famine of 1879–80, Sir Henry went to lengths to be sure that all his tenants were fed, which was a philanthropic act that was unusual for the time. His treatment of the poor and working class had a profound impact on both of his daughters, as Eva and Markievicz would go on to become the pillars of women's emancipation throughout Ireland.
Markievicz was a talented artist and when she reached her twenties she decided that she wanted to pursue professional training in the arts. However, at the time there was only one school in all of Dublin that would admit women and so in 1893 she moved to London to train as a painter at the Slade School of Art.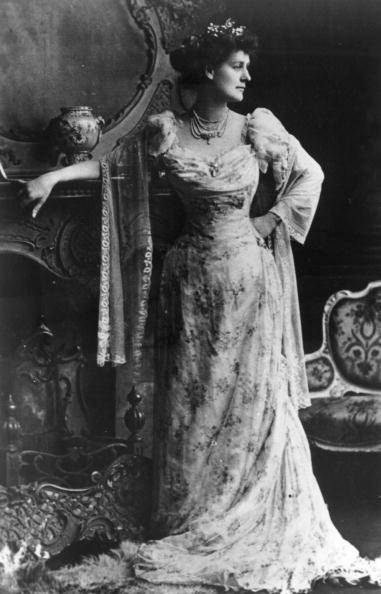 Countess Constance circa 1890.
From there, she went to study art in Paris, and it was here that she met Count Casimir Markievicz, a Polish nobleman, and fellow artist. They were married in 1900 and shortly after the couple moved to Dublin together.
Joining Sinn Féin And Early Arrests
While living in Dublin, Countess Markievicz began to turn her attention from art to politics. She met many members of the Irish nationalist movement and began studying publications that promoted independence from British rule. These influences, combined with her care for the poor and working class people, led to her becoming actively involved in Irish nationalist politics by 1908.
Countess Markievicz joined the revolutionary Daughters of Ireland movement and became an active member of Sinn Féin, a left-wing political party. She also formed the Fianna Éireann, an Irish nationalist youth organization that recruited and trained young men in military tactics, including shooting guns.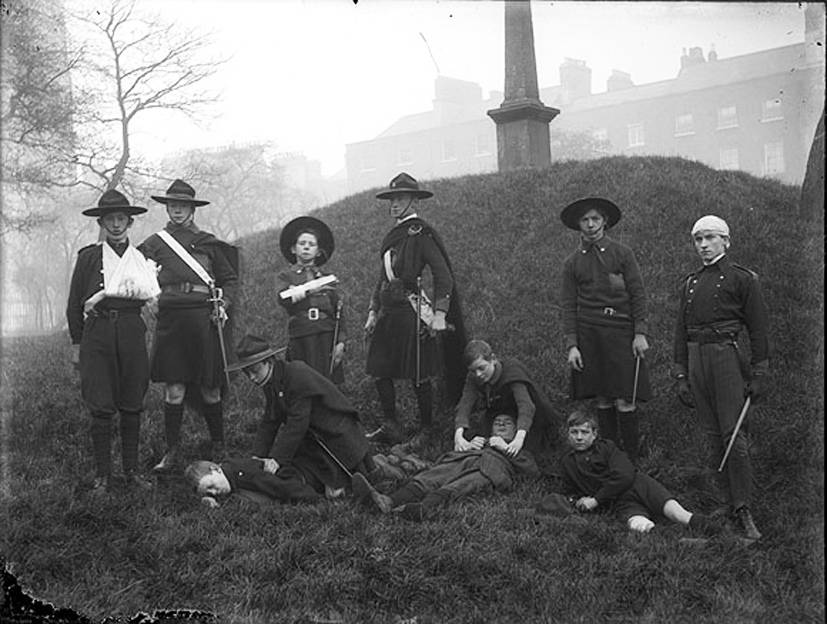 Fianna Éireann scouts circa 1914.
Her political activity put her in and out of jail. Markievicz was first arrested at a 1911 protest against King George V's visit to Ireland for stone-throwing, handing out leaflets, and attempting to burn a British flag.
On April 24 1916, Markievicz took part in the Easter Rising, a rebellion of Irish Nationalists against the British government in Ireland.
Rebels led an insurrection of about 1,600 people and seized strategic locations in Dublin to declare Ireland to an independent republic, free from British rule. However, the insurrection did not gain the public support it needed to stay alive and within a week the British government had sent in forces to crush the rebellion, effectively killing hundreds of people and arresting the leaders and supporters of the uprising.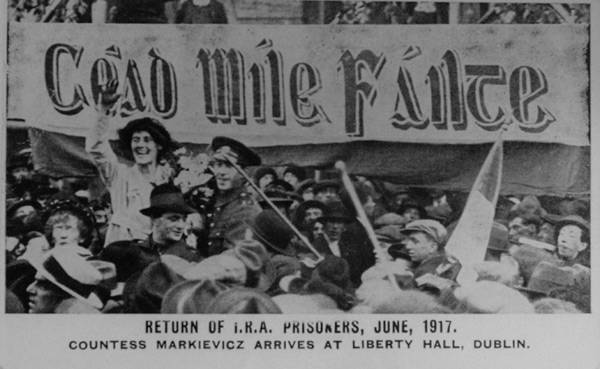 Countess Markievicz arrives at Liberty Hall, Dublin, in June 1917 after her release.
Fifteen of the leaders of the Easter Rising were sentenced to death by firing squad, and while many women participated in the rebellion and were arrested, only Markievicz received a court marshall to be sentenced to death like the men. However, because she was a woman, she was granted leniency and her sentence was reduced to a lifetime of imprisonment instead.
Ever the suffragette, Constance Markievicz reportedly said upon her change in sentence, "I do wish your lot had the decency to shoot me."
Constance Markievicz After The Easter Rising
In 1917 the government granted clemency to all those imprisoned during the Easter Rising and Markievicz was released. She continued to be politically active, participating in another anti-British plot that landed her back in prison the following year. While she was imprisoned, she ran her own campaign for a seat on the Parliament. And won.
Constance Markievicz was elected to represent the constituency of Dublin St Patrick's, making her the first woman elected to the United Kingdom House of Commons. Her acceptance letter from Downing Street even read, "Dear Sir."
However, in line with her Nationalist beliefs and commitment to the Sinn Féin, she refused to swear an oath to the king and did not take her seat.
When the Irish Republic set up their own revolutionary government called the Dáil Éireann in 1919, she was elected the minister of labor and served until 1922, becoming the first Irish female Cabinet Minister.
Countess Markievicz was elected to the Dáil again in 1927 but never got the chance to take her seat. She died in July 1927 from appendicitis, having given away most of her wealth in the fight for her people's and her sex's freedom.
A portrait of Constance Markievicz hangs today in British Parliament as though to commemorate the seat she would not take on principle. The House of Commons Speaker said himself of the painting,"The picture of Markievicz will now join the Parliamentary Art Collection: a testament to the past, and an inspiration to future generations."