Life sentences for 15-year-olds who tortured boy to death
Three of the assailants changed out of school uniform before committing the crime.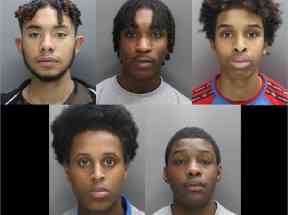 Five 15-year-old boys who "tortured" a teenager to death in an alleyway behind his home in a gang murder can be named for the first time after they were handed life sentences.
Kai Fisher-Dixon, Shuayb Mahomud, Tremayne Gray, Omarion Stephens and Abdulqaliq Mohamed stabbed Jacob Abraham, also 15, eight times in the legs and once in the arm.
Three of the teenagers had to change out of their school uniforms before carrying out the "punishment mission" on behalf of the Albany Park gang to teach him a lesson because he was a rival to their "county lines" drug operation.
He tried to run home but could not make it because of his injuries and was found dying by his brother in the alleyway in Waltham Cross, Hertfordshire.
Jacob died at around 10pm on December 7 2017 of a wound to the right thigh which caused massive bleeding.
His five attackers, three of whom were just 14 years old at the time, were captured by CCTV cameras running away from the scene.
The court heard Stephens and Gray wielded the knives but prosecutors said all of the boys were jointly responsible having lured Jacob to the scene wanting him to suffer at least really serious harm.
The boys, who are all from Enfield in north London, all denied murder but were found guilty by a jury after a five-week trial at St Albans Crown Court on June 25.
On Friday, they were handed life sentences by Mr Justice Edis.
He said Gray and Stephens must serve at least 14 years, Mohamed 13 years and Fisher-Dixon and Mahomud 12 years.
They can be named for the first time after the judge lifted anonymity orders preventing the publication of their names.
The judge, Mr Justice Edis said: "In favour of lifting the order is the importance on the public being able to know what has happened in a case of murder and who is responsible for what.
"There is a deterrent element in these proceedings being fully publicised and published, which is in the important public interest.
"In my judgment that is especially so in view of my findings about the context of the case, which are that this was a gang-related killing promoted by older and more sophisticated members of the gang who have not been brought to justice.
"It is important all members of the community in which this occurred know that and stop the other 14-year-old boys who have not yet committed an offence of murder or been convicted of it should know that there is a price to be paid for joining up in gangs and that they know and should be able to relate that price to people they know and can identify because it will mean more if they can."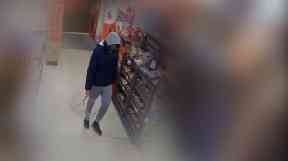 The court heard Jacob, the son of an award-winning chef, was a devoted son and brother at home but was "no angel" and had dealt cannabis on a small scale.
He was a member of the local church and on the day of his death had been handing out sandwiches to homeless people, his mother Sheba said.
Prosecutors said he had been involved in fights and had had an argument with members of a north London gang, known as the Albany Park or AP gang.
Shortly before his murder he posted a message on his Snapchat account: "If you want to mess with me come and mess with me around my yard," the court heard.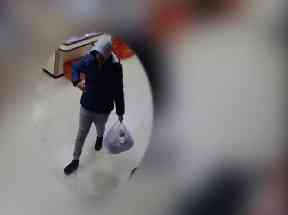 The judge said Fisher-Dixon, who lured Jacob with phone calls before orchestrating the others to get to the alley at the right time, had "delivered his friend into the hands of his enemies".
"I'm sure that there was no intention to kill Jacob Abraham. The purpose was to punish him by the deliberate infliction of serious pain and humiliation, but to leave him alive," he said.
"That was what I meant when I used the word torture in the course of the hearing and I do not shrink from it."
He said the purpose of the attack was for the AP gang to enforce its "reign of terror", which enables it to carry out its county lines drug dealing operation.
The victim's mother described her son as a "normal and happy child" who enjoyed boxing and was studying horticulture with the hope of becoming a landscaper.
"Jacob's last act was to try to get home to his family, but he couldn't get back because of his injuries. These people have ruined our lives," she said.
"I still struggle to believe what's happened. Jacob was my whole world and that was taken from me on that day," she continued.
"The people that have committed this murder will go to prison, but they will still get to see their family and will one day be released.
"We will never get to see Jacob again and I cannot describe how sad that makes me feel."