Family Of Giuseppe Di Matteo, Boy Dissolved In Acid By Mafia, Receives Compensation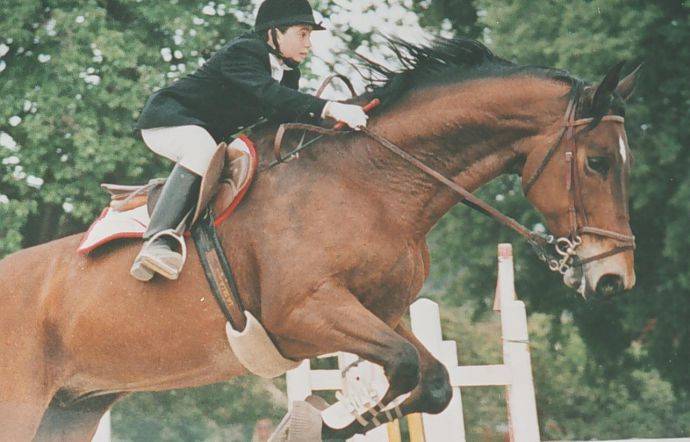 Giuseppe Di Matteo
After his father agreed to testify against the Mafia, Giuseppe Di Matteo was tortured by gangsters for two years before being murdered.
The Italian government has awarded $2.3 million dollars to the mother and brother of a 15-year-old boy who was tortured, killed, and dissolved in acid by the Sicilian Mafia in 1996,
The Local Italy
reported.
Giuseppe di Matteo was just a child in 1993 when Mafiosi disguised as police kidnapped the boy and told him that they would take him to see his father, Santino di Matteo, a Mafia turncoat who was being held in police protection at the time since he had agreed to testify against his former associates.
The disguised Mafiosi were led by
Giovanni Brusca
— known as "The Slaughterer," "The Executioner," and "The Pig" for killing as many as 200 people — as well as notorious Mafia boss Salvatore "Toto" Riina. The kidnappers then tortured Giuseppe di Matteo for nearly 800 days between 1993 and 1996.
The kidnappers' goal, of course, was to get Santino to back off. He had been arrested for taking part in the
murder
of anti-Mafia judge Giovanni Falcone. Following his arrest, Santino agreed to assist the police in their investigation by revealing all the details of the assassination and testifying against the Mafia in Falcone's case. He became the first involved in Falcone's murder to do so.
Giuseppe di Matteo's kidnapping was an attempt to intimidate his father into retracting the testimony given in his deposition. The Mafia kidnappers even sent him photos of his battered son during the torture. Santino attempted to save his son, but to no avail.
Finally, after holding the boy for 779 days and with Santino's legally-binding deposition still on the books, Brusca gave Giuseppe di Matteo's captors the final order to "get rid of the puppy." The mobsters then strangled the young boy to death. Then they dissolved his body in acid to destroy the evidence and to prevent his family from holding a proper burial.
Now, 25 years after he was first kidnapped, a court in Palermo, Sicily has ruled that the family will receive $2.3 million in damages. The money will come from the Italian government's fund set up to compensate victims of the Mafia.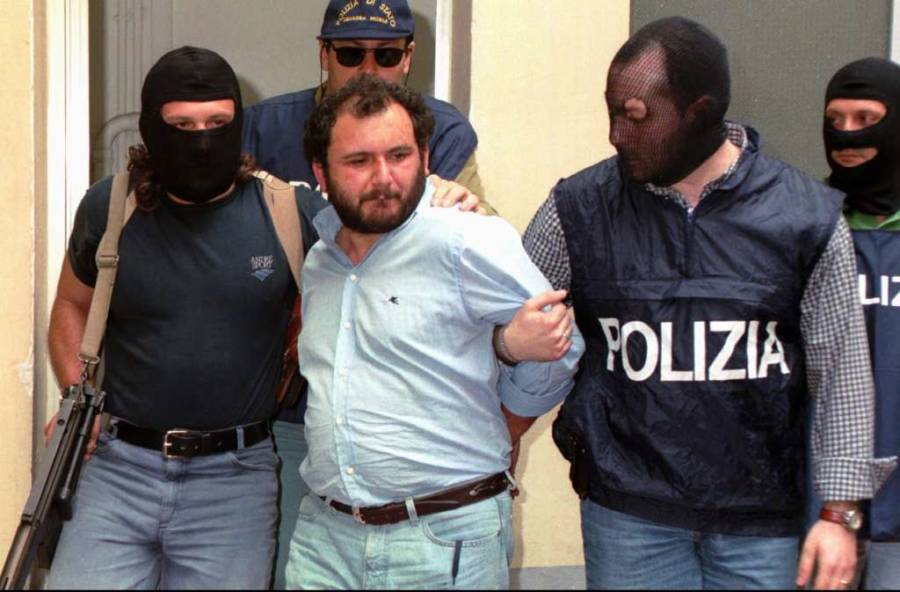 Police arrest Giovanni Brusca in 1996.
Meanwhile, Giovanni Brusca was arrested in May 1996 after being convicted the previous year
in absentia
for detonating the car bomb that killed Falcone. He is currently serving multiple life sentences.
For his cooperation, Giuseppe di Matteo's father, Santino, was

released

from prison early in March 2002. In an

interview

, Santino said he would never forgive himself for what happened to his son. "I think about it every day," he said. "How can there be people so evil to treat a child this way."