Ty Cobb Is Leaving His Job As Trump's White House Lawyer On The Russia Investigation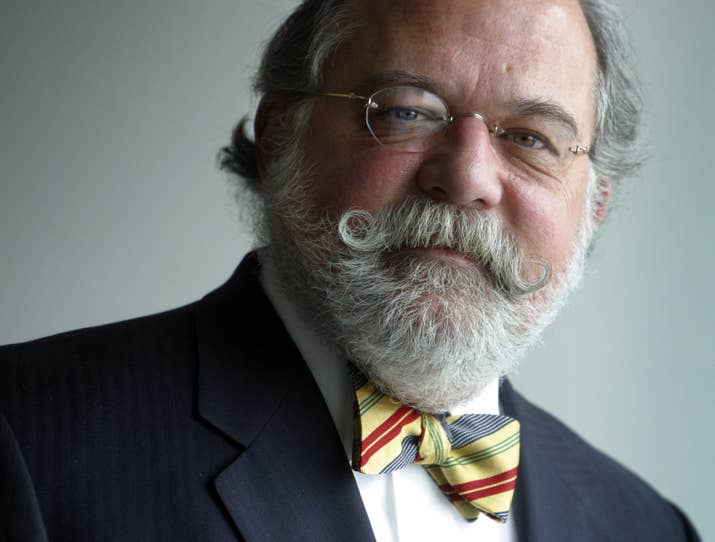 Ty Cobb, the White House lawyer who has overseen legal issues related to the investigation into Russian interference in 2016 presidential election, is leaving the White House.
Cobb plans to retire at the end of May, according to a White House spokesperson.
"For several weeks Ty Cobb has been discussing his retirement and last week he let Chief of Staff Kelly know he would retire at the end of this month," the White House said in a statement on Wednesday.
The news was
first reported
by the New York Times, which also reported that Emmet Flood, a veteran white collar defense lawyer who represented former president Bill Clinton in his impeachment proceedings, is likely to replace Cobb at the White House. The Washington Post also
reported
Flood's anticipated hiring. The White House's statement did not address the reports about Flood.
Flood and Cobb did not immediately return a request for comment.
Cobb's departure represents the latest in a series of shakeups to the cadre of lawyers representing Trump in connection with the Russia investigation. Former New York City mayor and Trump loyalist Rudy Giuliani
joined
Trump's team of personal lawyers two weeks ago, along with two former federal prosecutors who run a law firm in Florida, Jane Serene Raskin and Martin Raskin.
Cobb
joined
the White House as special counsel last July, leaving his partnership at law firm Hogan Lovells for the job. In a goodbye email to his firm before leaving for the White House, Cobb
said
he "wasn't going to say NO to a President in need," and that he looked forward to working with the White House "to navigate the turbulent environment domestically and abroad with courage, creativity and integrity."
Cobb reportedly served as a moderating influence as the president repeatedly criticized special counsel Robert Mueller's Russia probe as a "witch hunt" and, according to news reports, considered taking steps to remove Mueller. Last fall, a New York Times reporter
overheard
a conversation between Cobb and another individual at a Washington steakhouse in which Cobb discussed tension with White House Counsel Don McGahn. Cobb, according to the Times, had advocated cooperation and turning over many of the materials Mueller's office requested.
As news of his retirement hit on Wednesday, ABC
published
an interview that had taken place earlier in the day with Cobb, in which the longtime white collar defense lawyer said that an interview between Trump and Mueller's office was "not off the table."
"And assuming that can be concluded favorably, there'll be an interview," Cobb told ABC. "Assuming it can't be … assuming an agreement can't be reached, you know then it'll go a different route."
Cobb also said there were "no plans to terminate" Mueller. He did not discuss his plans to leave the White House.
The announcement that Cobb is leaving comes amid reports this week from the New York Times and Washington Post, respectively, about a list of
questions
that Mueller wanted to ask Trump and Mueller's
comments
to Trump's lawyers at a meeting in March about the possibility of a grand jury subpoena if Trump refused to voluntarily speak with investigators.
In response to Mueller's subpoena remarks, according to the Post, Trump's lead personal attorney at the time, John Dowd, replied, "You are screwing with the work of the president of the United States."
On March 10, the New York Times
reported
that Trump was considering bringing on Flood, but wasn't expected to replace Cobb, although Cobb reportedly had been telling friends he didn't plan to stay in the job much longer. According to that Times report, Trump had been confident in Cobb's assertions that the investigation would end soon — it is ongoing — but also expressed concerns about the legal strategy.
Trump responded to the March 10 report with a tweet standing by the work of Cobb and other lawyers handling the Russia investigation.Dowd
left the president's legal team
less than two weeks later.
Flood is a partner at the law firm Williams & Connolly in Washington. He's well versed in high-profile political legal controversies. Following his work for Clinton in the 1990s — Clinton was impeached by the House of Representatives but acquitted after a trial in the US Senate — he served for two years in the White House counsel's office under former president George W. Bush, handling congressional investigations.
Flood was former vice president Dick Cheney's personal lawyer in connection with the Valerie Plame scandal, and represented Bush after he left office in disputes over congressional demands for information.
Flood and McGahn have run in some of the same conservative legal circles in Washington for years. Flood served in the White House counsel's office during Bush's last two years as president alongside William "Bill" Burck, now a white collar defense lawyer who has represented McGahn — along with former White House chief of staff Reince Priebus and former senior White House strategist Steve Bannon — in connection with the Russia investigation. Burck
reportedly
was asked to join Trump's legal team last year and declined.