Rihanna Said She Is Not Friends With Drake Anymore And Fans Are Stunned
The year was 2016, the sun was shining, birds were chirping, and Rihanna and Drake were FINALLY maybe in love after he professed his love for her while giving her an award at the MTV Video Music Awards.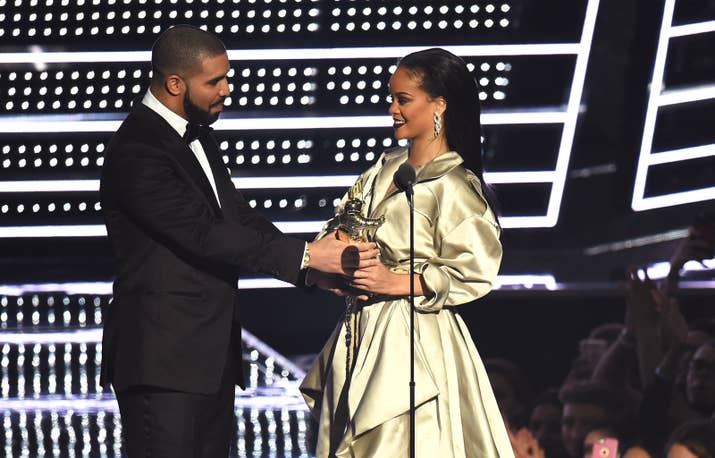 Drake made the declaration of love while presenting Rihanna with the Vanguard Award for lifetime achievement.
He also famously took a billboard out before the ceremony to congratulate her.
But like so many other things that year, things did not go as expected for many people. Now, in the new issue of Vogue, Rihanna has broken hearts again by saying that her and Drake aren't even FRIENDS anymore.
(She also talks about many other things that, like the fact that she is a MOGUL, are way more important. So read the whole thing!)
The

Vogue

cover story

said Rihanna "winced" when asked about the VMA moment, which the author said "became all about [Drake]" instead of about Rihanna's award. She said she hated what Drake did, and didn't consider it romantic:
People were frankly, shook by the revelation.
Especially about how wrong so many were about what the moment meant for the pair.