Chrissy Chambers: Revenge porn almost killed me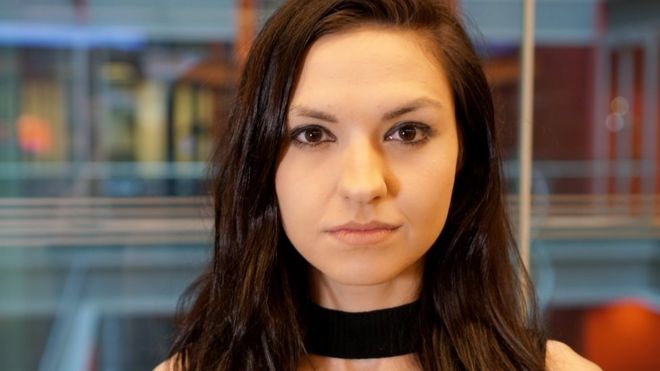 "There's not an area of my life it hasn't touched," says Chrissy Chambers, reflecting on the secret sex tape her ex-boyfriend posted online.
It has affected my life in every way imaginable and I'm sure it will continue to for the rest of my life."
During her four-year legal battle against the man - who cannot be named for legal reasons - Ms Chambers went from YouTube musician to "revenge porn" campaigner.
Here, she tells her story to the BBC's Jane Wakefield.
JW: How did you first find out the video had been uploaded?
CC: I initially found out through a friend and a fan who wrote to us and said: "I just want to alert you that someone is spreading these links."
Someone was distributing links all over our YouTube channel, saying: "You think Chrissy Chambers is a role model? She's actually a whore, look at these videos."
I clicked the link and then realised for the first time what had happened. I literally fell down on the ground and it felt just like I was getting hit with a baseball bat.
To find out that the video existed and to find out that this had happened at all, it was like my world came crashing down.
How has it affected your life?
In every way imaginable. I have PTSD [post-traumatic stress disorder], I became an alcoholic at 23. I almost died. I had depression, anxiety, night terrors. It affected my relationship.
We [Chrissy and partner Bria Kam] had a successful YouTube channel at that point and had about 50,000 young women who were following us and looking up to us.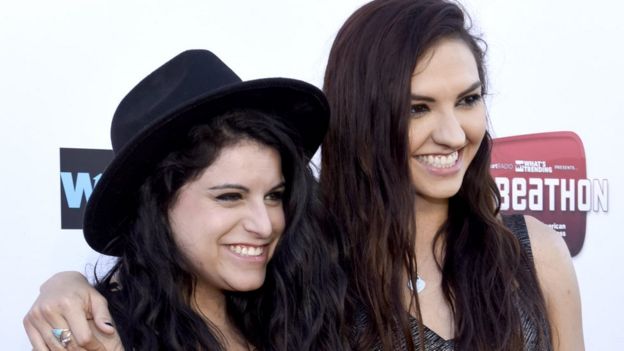 Some of them said: "I looked up to you so much, I can't support someone who would choose to do this."
It was heartbreaking for me - but knowing that I had all these other people who loved us and supported us, I felt a huge responsibility to stand up for myself and seek justice.
I wanted to set an example in case this ever happened to them.
You live in the United States but the videos were uploaded in the UK, so your case was fought here. What happened?
My ex uploaded the videos before the [revenge porn] law was passed here in the UK.
I was here in the UK the day the law passed and we went to the police to try and get criminal charges. They said the statute of limitations on my case had long passed and I was not going to be able to pursue criminal charges
Then you had a crowdfunding campaign to raise money for a civil case.
We raised the money in a month. The public reaction to the situation was an outpouring of of love and support - and also horror at the situation.
I won monetary damages from my ex, as well as being assigned copyright to the videos. That was the most important piece of the puzzle, because if these videos are ever shared again I can now go to the websites directly and submit takedown notices or pursue legal action.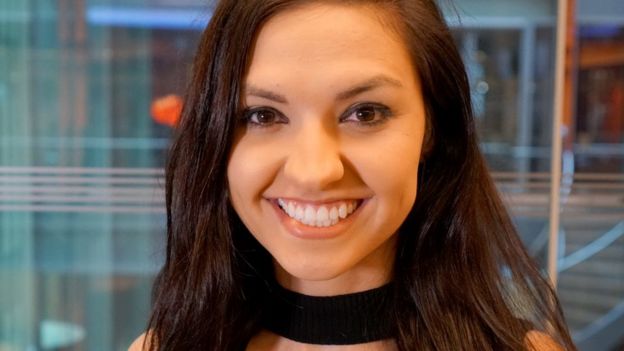 We have spent four-and-a-half years fighting to get the rights to get the videos taken down. It just means everything.The money is important too. Since he got anonymity, there needed to be some reparation for the suffering and all of the therapy and things we had to go through.
The real victory for me was getting justice and setting a precedent for others.
Did you contact websites previously to have the videos taken down? What did they say?
If websites actually responded, that would be great. When I reached out in the past I got no response.
It wasn't until we sent a letter from a lawyer that some of the videos started to come down.
I would like to see these websites require some proof of consent for videos uploaded, and a much better system for takedown notices. If somebody says a video was not consensual, it should come down quickly to protect the victim.
You have become a figurehead for fighting revenge porn. What would you say to other victims?
I would say to other victims who maybe don't have the confidence and don't know what to do about pursuing it, that I know exactly how you feel.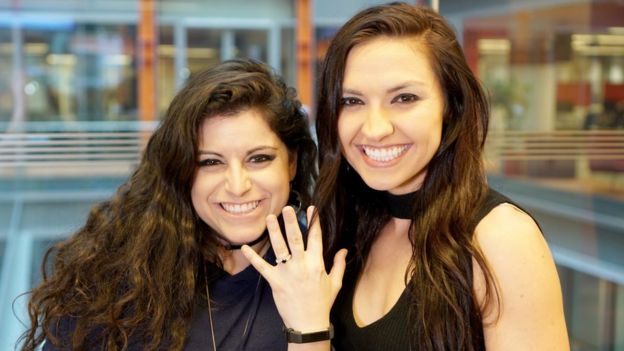 I've been there. There are many days where I don't feel confident to keep fighting.
Justice can be served. I finally learned that there was a light at the end of my tunnel. Don't give up hope.
Even if it takes years you can get justice and you didn't deserve to have this happen to you.