Vladimir Putin greets North Korean leader Kim Jong Un in eastern Russia for planned meeting
Putin greeted Kim at the Vostochny cosmodrome to potentially negotiate an arms deal in defiance of UN resolutions
Vladimir Putin greeted North Korea's leader Kim Jong Un in Russia's eastern Amur region early Wednesday, according to Russian state-owned news agency RIA Novosti.
The two leaders met at the Vostochny cosmodrome for a rare, planned meeting addressing a potential arms deal to help resupply Moscow's military, which has been drained by its war in Ukraine. Kim is expected to seek economic aid and military technology as part of the discussion.
A representative for the Kremlin told RIA Novosti the meeting will also include a "rich exchange of views" on ongoing affairs in the region and internationally as both countries escalate confrontations with the West.
NORTH KOREA'S KIM JONG UN ARRIVES IN RUSSIA AHEAD OF MEETING WITH VLADIMIR PUTIN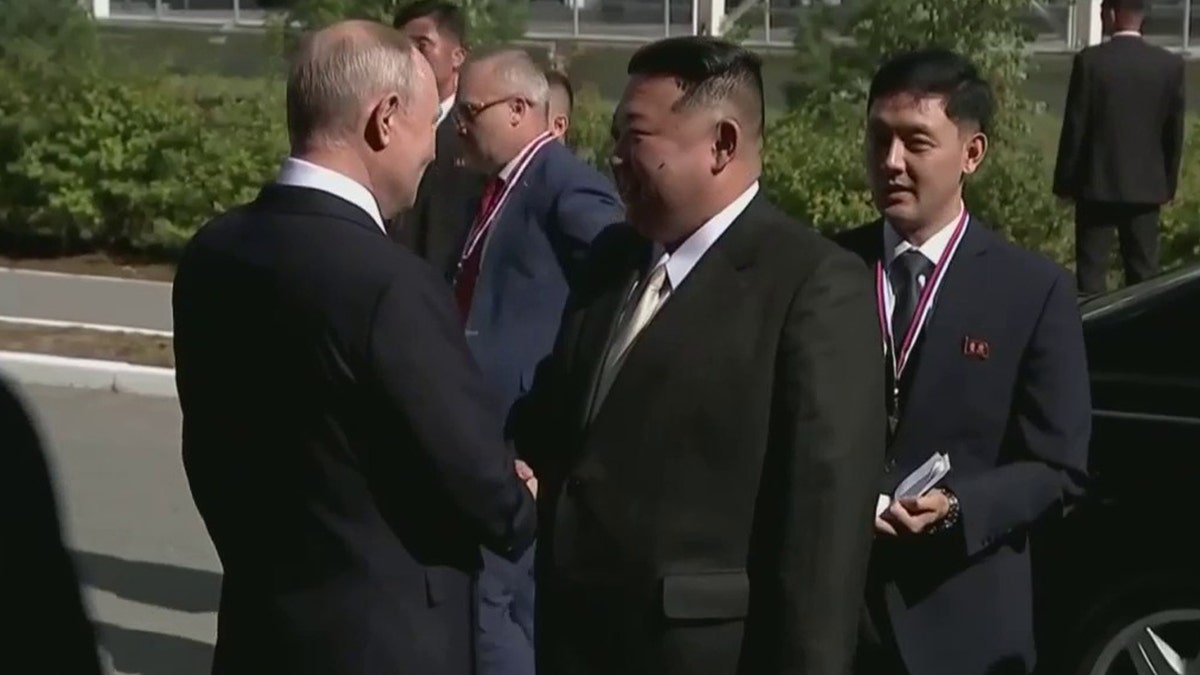 In a video of the greeting, Putin can be seen welcoming Kim and shaking his hand at the entrance to a launch vehicle assembly building.
The Russian president reportedly said he was "very glad to see" Kim, according to the Associated Press, to which Kim's translator thanked Putin for the warm welcome "despite being busy."
Hours earlier, with its leader out of the country, North Korea fired two ballistic missiles toward the sea, continuing its aggressive run on weapons testing since the start of 2022.
US THREATENS NORTH KOREA OVER RUSSIA ARMS DEAL, SAYS COUNTRY WILL 'PAY A PRICE'
Kim arrived in Russia on Tuesday aboard his bulletproof personal train that can only travel about 25 miles per hour, Reuters reported.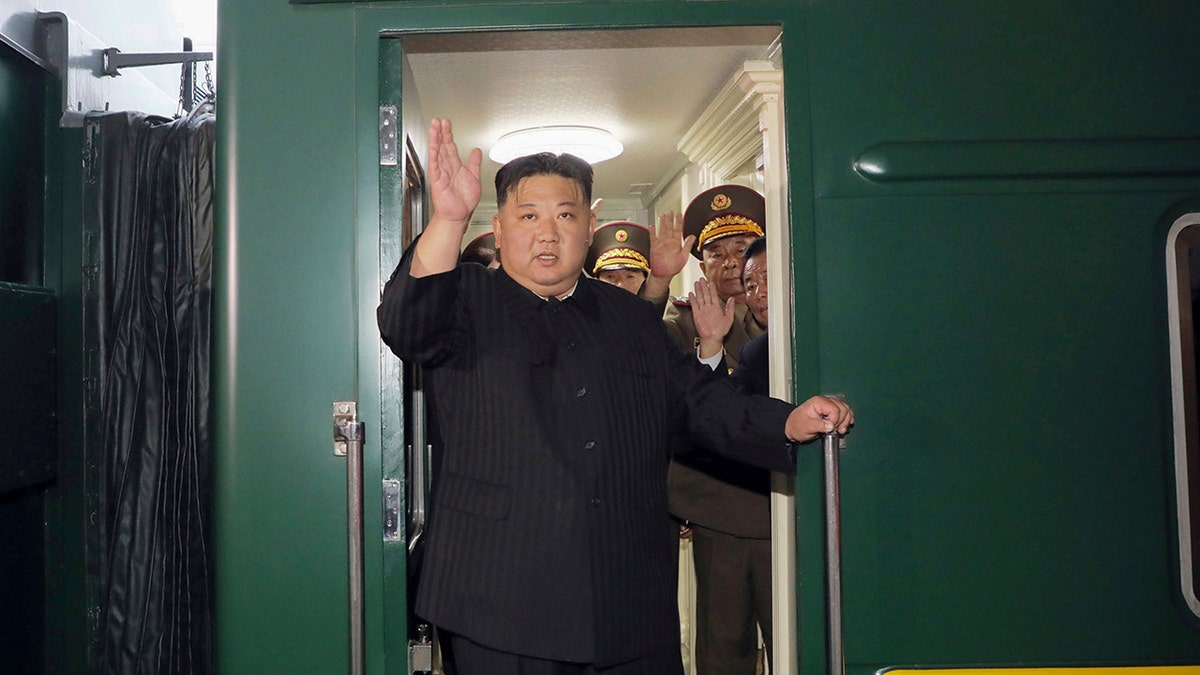 U.S. officials are monitoring the international meeting between the heavily sanctionedcountries and have vowed additional sanctions, should the meeting produce an arms agreement in violation of international security resolutions.
"Arms discussions between Russia and the DPRK are expected to continue during Kim Jong Un's trip to Russia," said White House National Security Council spokesperson Adrienne Watson, referencing North Korea's official name. "We urge the DPRK to abide by the public commitments that Pyongyang has made to not provide or sell arms to Russia."