Texas Senate to vote on AG Ken Paxton impeachment
Texas Attorney General Ken Paxton faces bribery and corruption allegations related to his relationship to real estate developer Nate Paul
The Texas Senate will vote on articles of impeachment brought against state Attorney General Ken Paxton at 10:30 a.m. central time on Saturday, Lt. Gov. Dan Patrick announced.
The jury of 30 senators, most of whom are Republicans, spent about eight hours deliberating behind closed doors since the Senate ended deliberations. A two-thirds majority is required to convict Paxton on any of 16 articles of impeachment that accuse Paxton of bribery, corruption and unfitness for office.
The vote could be a slow, public process. Each article of impeachment gets a separate vote. Republicans hold a 19-12 majority in the Senate, meaning that if all Democrats vote to convict Paxton, they would need nine Republicans to join them.
Paxton faces accusations that he misused his political power to help the real estate developer Nate Paul. Paxton's opponents have argued that the attorney general accepted a bribe by hiring Paul.
TRUMP WEIGHS IN ON TEXAS AG KEN PAXTON IMPEACHMENT TRIAL, ARGUES 'ESTABLISHMENT RINOS' WANT TO 'UNDO' ELECTION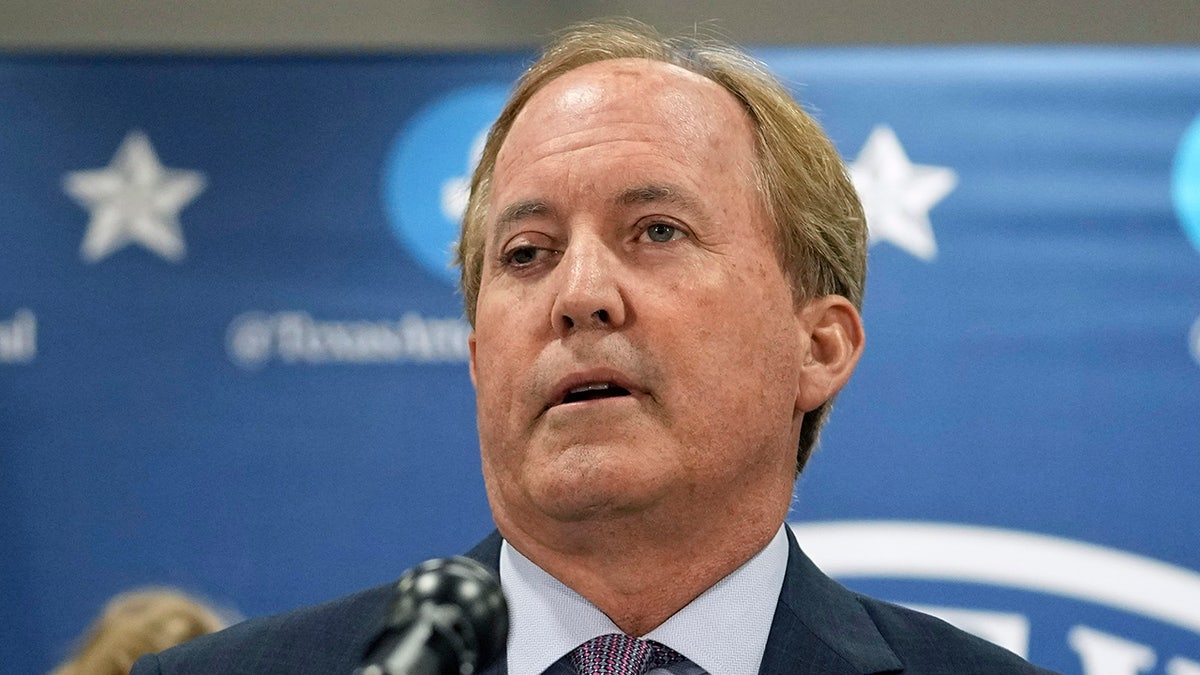 "If we don't keep public officials from abusing the powers of their office, then frankly no one can," Republican state Rep. Andrew Murr, one of the impeachment managers in the Texas House, said during closing arguments.
Attorneys for the bipartisan group of lawmakers prosecuting Paxton's impeachment rested their case Wednesday after a woman who was expected to testify about an extramarital affair with Paxton made a sudden appearance at the trial, but she never took the stand.
EXTRAMARITAL AFFAIR DETAILS SURFACE IN HISTORIC IMPEACHMENT TRIAL OF TEXAS AG KEN PAXTON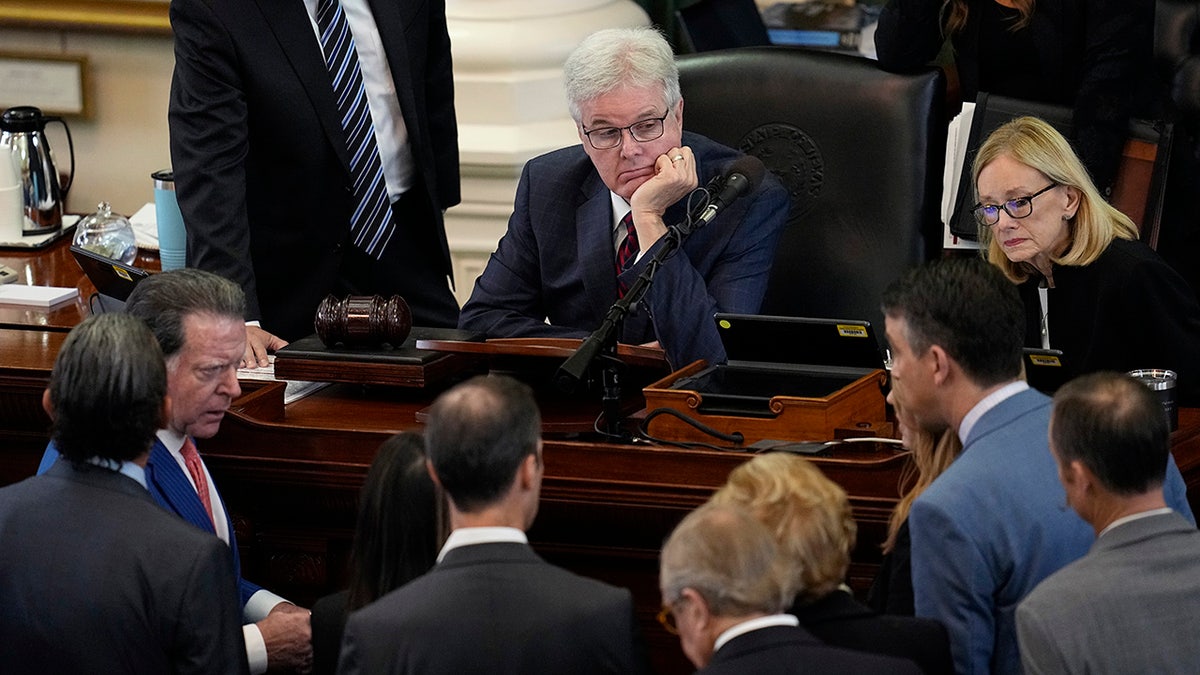 The affair is central to the proceedings and accusations of Paul, who was under FBI investigation and employed the woman, Laura Olson. One of the articles of impeachment against Paxton alleges that Paul's hiring of Olson amounted to a bribe.
Paxton's lawyers have cast the impeachment effort as a ploy by establishment Republicans to remove a proven conservative from office, pointing to Paxton's long record of challenging Democratic presidential administrations in high profile court cases that have won him acclaim from former President Donald Trump and conservative hardliners.
ALLEGED MISTRESS OF TEXAS AG KEN PAXTON DEEMED 'UNAVAILABLE' TO TAKE STAND AT HIS IMPEACHMENT TRIAL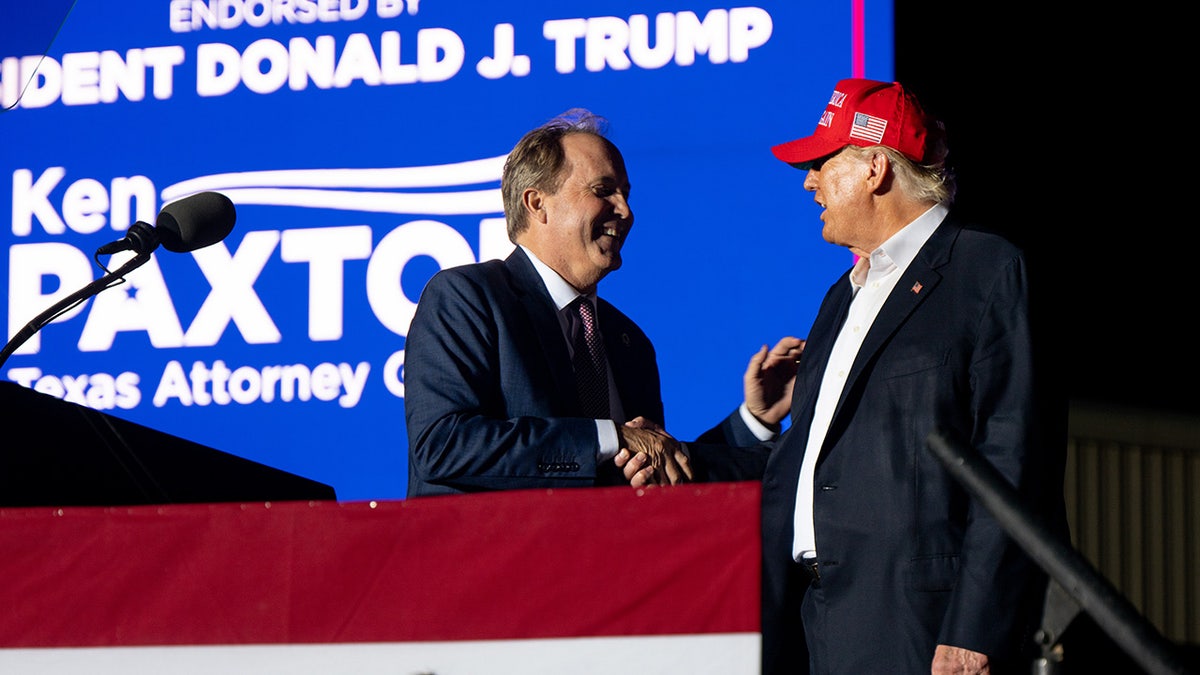 "I would suggest to you this is a political witch hunt," Paxton attorney Tony Buzbee said. "I would suggest to you that this trial has displayed, for the country to see, a partisan fight within the Republican Party."
Paxton was also previously indicted in June for allegedly making false statements to banks.
Paxton, who was suspended from office pending the trial's outcome, was not required to attend the proceedings and appeared only once in the Senate, durinc closing arguments, since testimony began last week. His wife, state Sen. Angela Paxton, sat across the room from him. She was required to be present for the whole trial but was prohibited from participating in debate or voting on the outcome of her husband's trial.