NC hiker falls 150 feet to death from waterfall overlook
'Distraught' family member helped down from Blue Ridge Parkway after hiker's fatal fall
A hiker in North Carolina died over the weekend after tumbling 150 feet over a steep cliff from a waterfall overlook along the scenic Blue Ridge Parkway, officials said.
Rescuers responded around noon Saturday to the fall near Glassmine Falls, the Reems Creek Fire Department said in a statement. The overlook is located near Mt. Mitchell State Park.
Fire officials rappelled over the steep cliff to reach the woman, but they said she had already succumbed to her injuries.
A "distraught" family member remained at the scene and received help from volunteers, the Trauma Intervention Program of Western North Carolina said in a statement.
CALIFORNIA SOLO HIKER SLIPS, BREAKS LEG AFTER TRYING TO CROSS HIGH SIERRA SNOWFIELD WITHOUT PROPER GEAR
"The distraught family member lives out of state and was alone following the tragic incident," the group said. "The TIP volunteer went above and beyond in supporting him at the scene and helping him get back down the mountain and connect with friends who could support him after this tragic loss."
Officials did not provide details about what led to the fatal fall, though the National Park Service (NPS) identified the woman as Nancy Sampson, 61, of Greer, South Carolina, the Charlotte Observer reported.
INJURED GRAND CANYON HIKER, 63, SAVED AFTER FRIENDS ABANDONED HIM TO CONTINUE BACKPACKING
The Glassmine Falls is a "tall, skinny waterfall," according to NPS, and is challenging to spot across the valley from the overlook.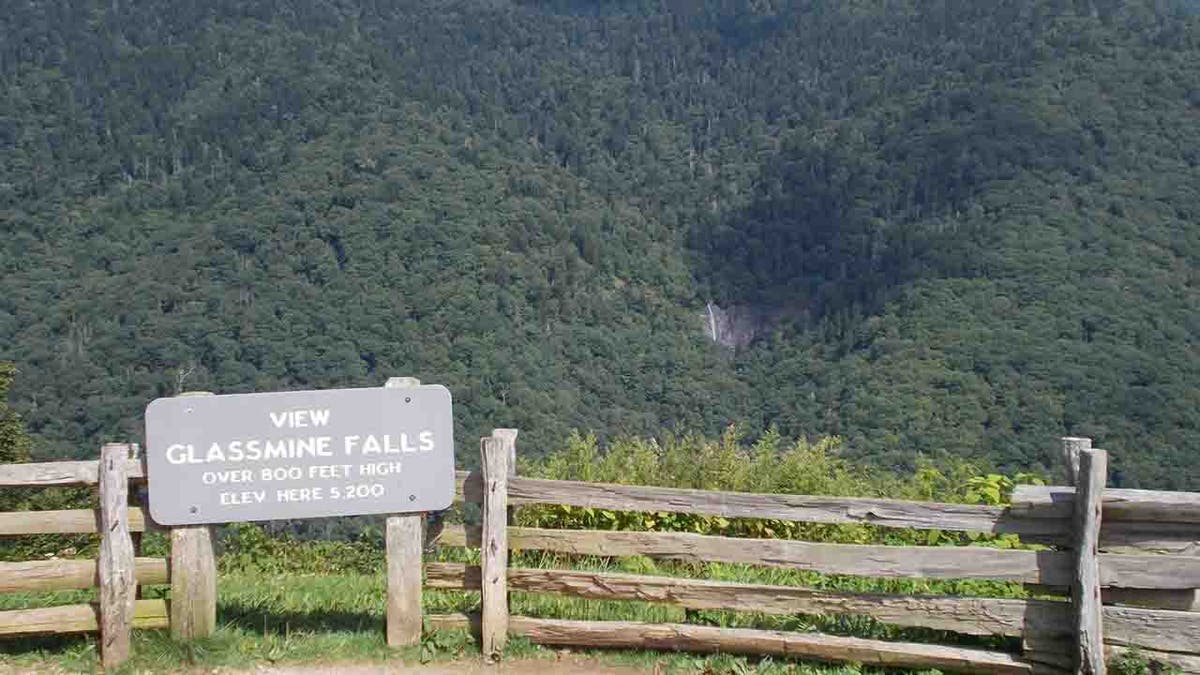 "Seeing the waterfall requires a bit of luck, however, as this ephemeral falls only flows after periods of rain," the agency says. "During drier weather it will slow to a trickle or even dry up completely."