Jets' Aaron Rodgers suffers torn Achilles, season over: reports
Rodgers played less than 5 minutes before he suffered the injury
All the hope, hype and good spirits coming into the 2023 regular season for the New York Jets was sucked right out of MetLife Stadium in less than 10 minutes.
Aaron Rodgers was sacked on the fourth play of the Jets' season and suffered a season-ending torn Achilles, according to multiple reports. Buffalo Bills linebacker Leonard Floyd recorded the sack, but Rodgers came up lame and unable to walk it off.
CLICK HERE FOR MORE SPORTS COVERAGE ON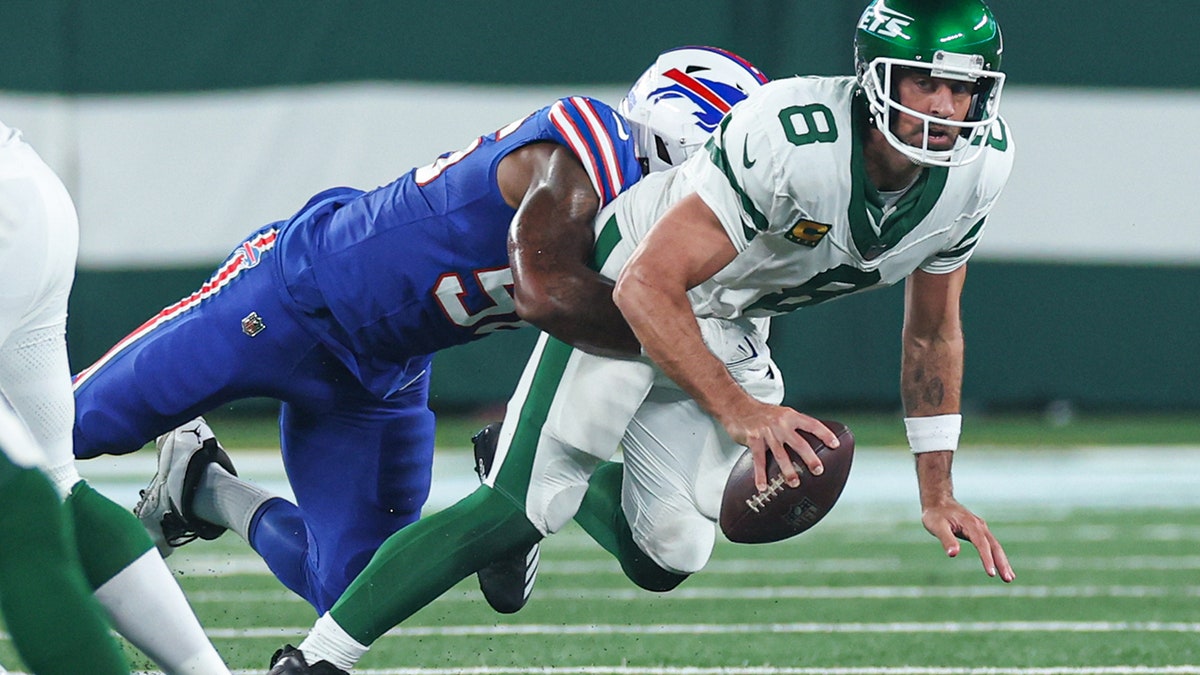 Rodgers was helped off the field and to a cart where he was eventually taken to the back and evaluated. Jets head coach Robert Saleh said he believed Rodgers suffered an Achilles injury. On Tuesday, an MRI reportedly confirmed their worst fears.
"Not the way any of us wanted it to go, but we know the commitment you've made to this team will continue to impact us moving forward," the Jets wrote on X, the social media platform formerly known as Twitter. "Get well soon, @AaronRodgers12."
The Jets defeated the Bills 22-16 in overtime behind Zach Wilson. Saleh said Wilson was the starting quarterback moving forward.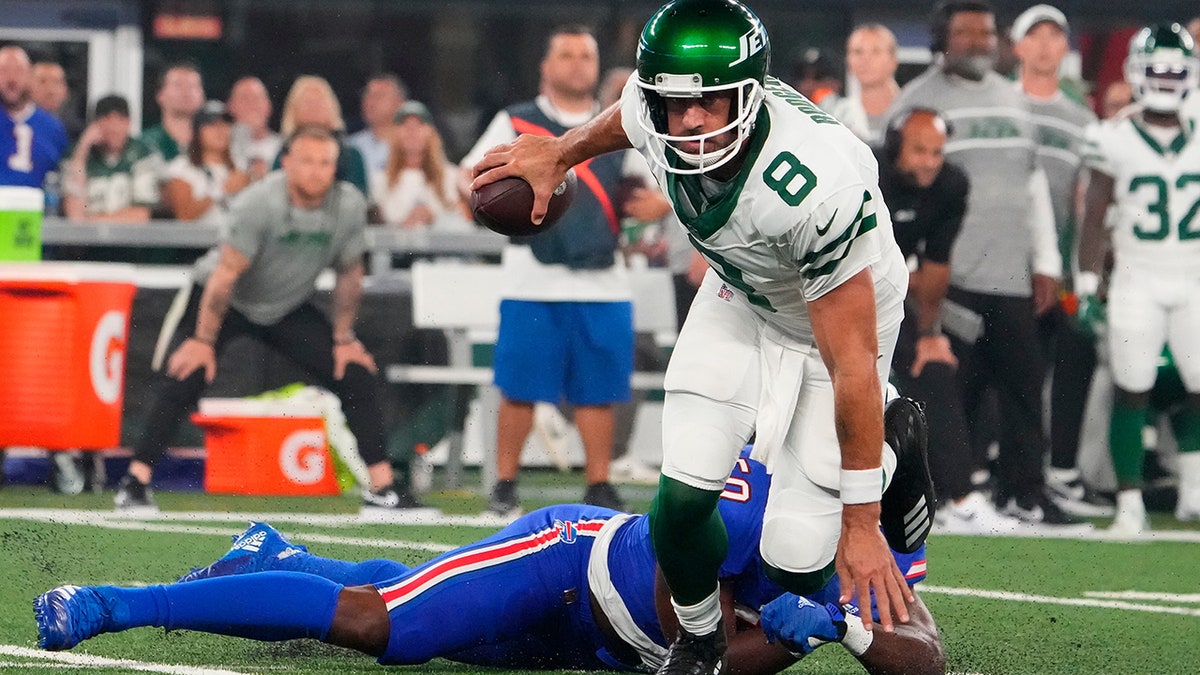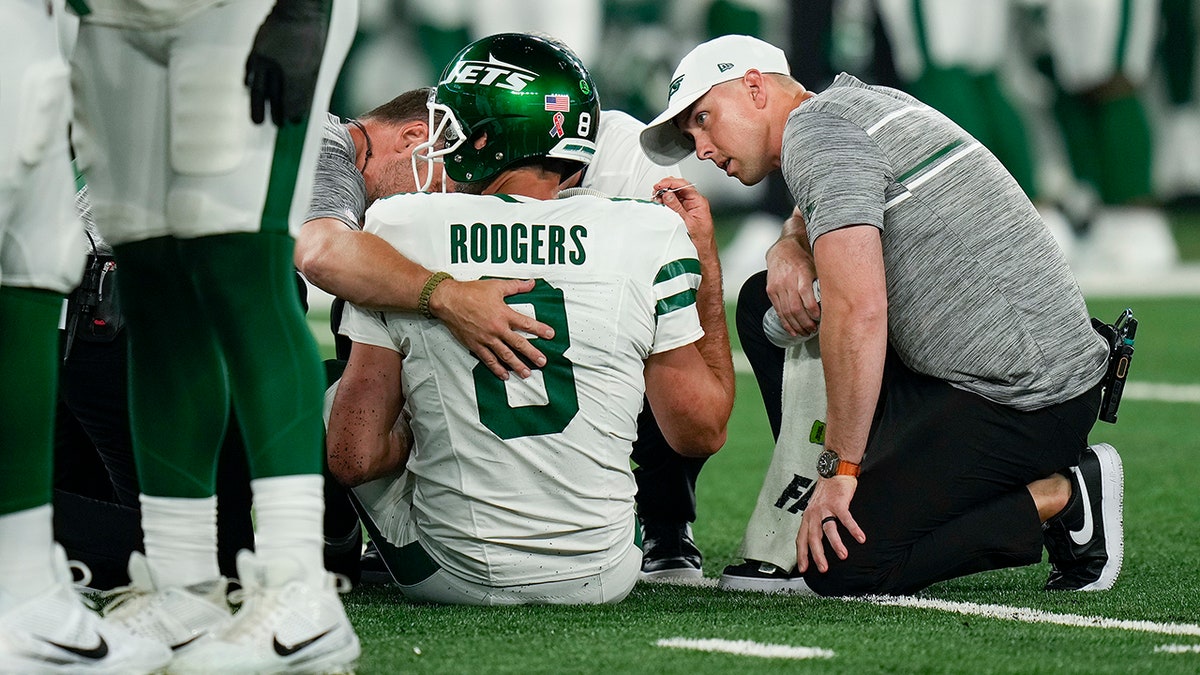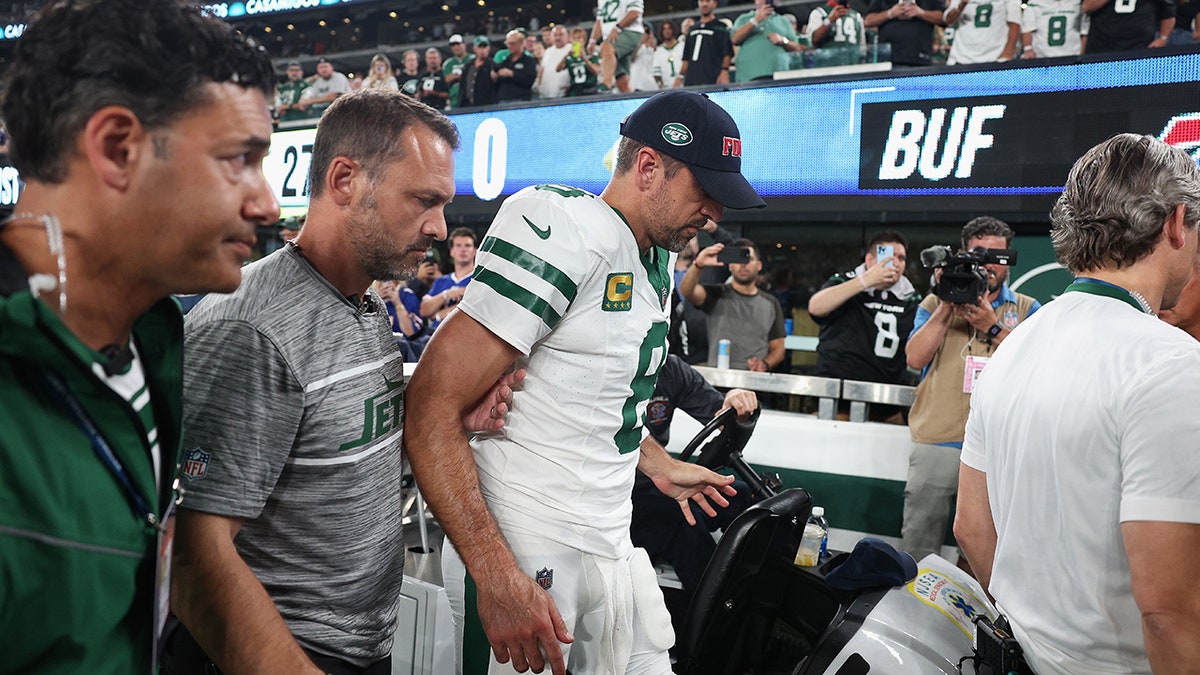 TENNIS GREAT JOHN MCENROE SUMS UP FEELINGS OF JETS FANS AFTER AARON RODGERS INJURY: 'THIS IS DEPRESSING'
Rodgers quickly came to Florham Park, New Jersey, ready to work and get ready for the high expectations that came with a Super Bowl roster the Jets put together around him. Saleh and everyone else was impressed with what Rodgers brought to the table, and HBO's "Hard Knocks" showed those behind-the-scenes moments where the entire team, top to bottom, was in awe of what he could do with the football.
Unfortunately in the game of football, nothing is guaranteed, especially in the health department. Four plays are all Rodgers gets this season, which hurts Saleh's heart.
"Personally, I don't hurt for me, I don't hurt for our locker room. I hurt for Aaron," he said.