Florida police identify woman killed in 'alligator attack' as daughter describes 'unbearable pain': report
Sabrina Peckham's body discovered in Largo, Pinellas County Sheriff's Office says
Police in Florida have identified the female victim whose body was found in an alligator's mouth late last week, as a woman who says she is her daughter is describing feeling an "unbearable pain."
The Pinellas County Sheriff's Office said Sabrina Peckham, 41, was the body found in a waterway in Largo on Friday, when, with the help of the Florida Fish and Wildlife Conservation Commission, a "13-foot, 8.5-inch male alligator was humanely killed and removed."
A witness told Spectrum Bay News 9 that he could see a body in the alligator's mouth before police arrived at the scene.
"I could tell there was a body in his mouth, so I started recording," JaMarcus Bullard said. "I came down to the fire department and reported it to them."
FLORIDA ALLIGATOR SPOTTED WITH 'BODY IN HIS MOUTH'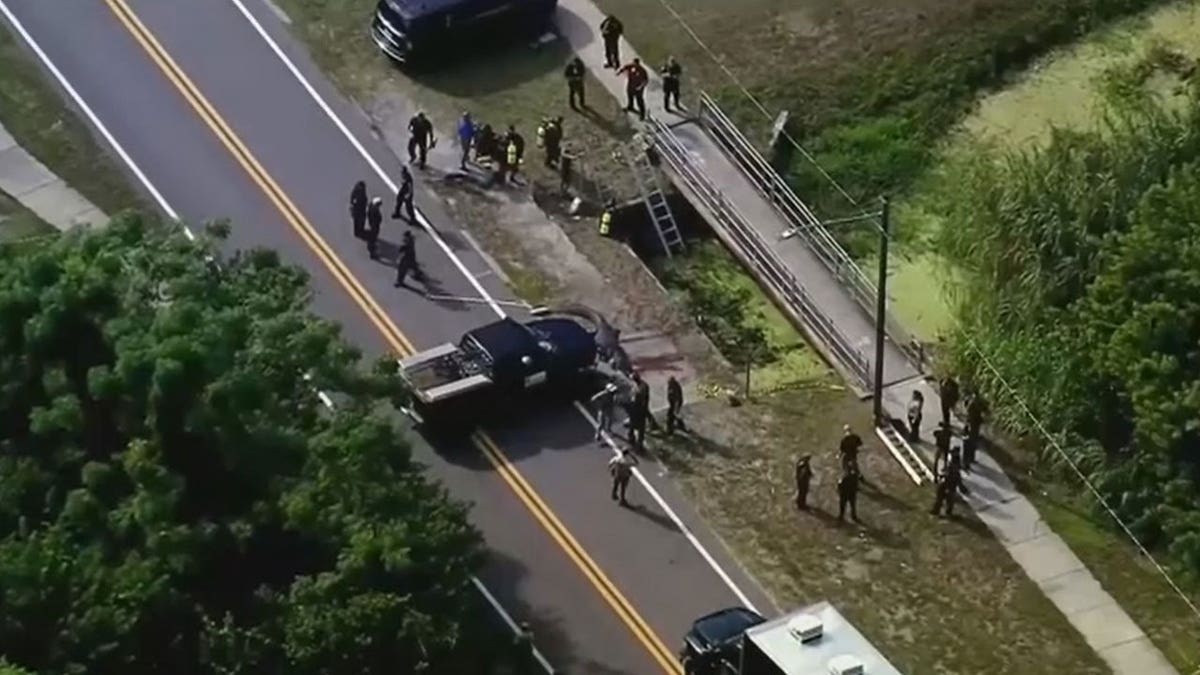 The sheriff's office said the manner and cause of Peckham's death is still pending.
However, on Facebook, Breauna Dorris, who identified herself as Peckham's daughter, wrote over the weekend that "The past 24 hours have been filled with grief and sorrow and unbearable pain for our family."
"My mother, Sabrina Peckham was the victim of the alligator attack at McCay Creek," she wrote. "My mother was a part of the homeless population that lived in the nearby wooded area. It is believed that she may have been walking to or from her camp site near the creek in the dark and the alligator attacked from the water."
FLORIDA WOMAN ALLEGEDLY TOOK ALLIGATOR FROM PREVIOUS JOB, KEPT IN HOTEL BATHTUB TO USE FOR BIRTHDAY PICTURES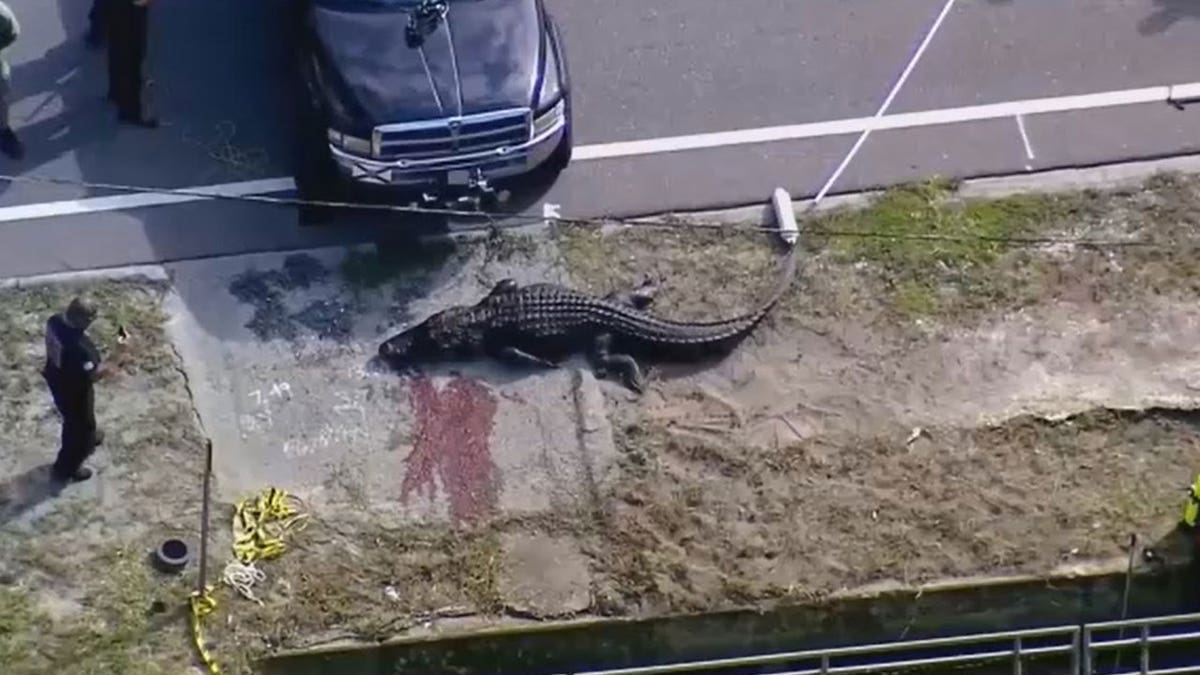 "No matter how you put it, no one deserves to die like this," Dorris continued, adding, "I'm so sorry this happened to you. I pray you are at peace and you are no longer struggling or hurting."
A makeshift memorial and flowers are now at the scene where the alligator was spotted with human remains in its mouth, according to Fox13 Tampa Bay.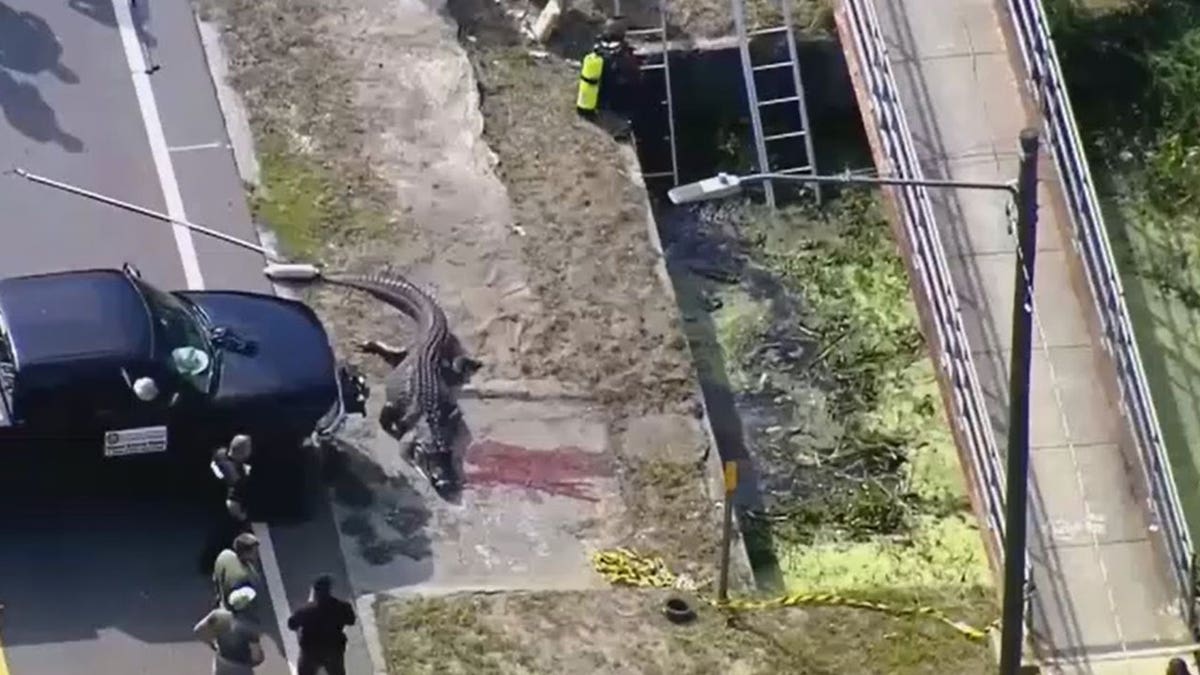 "She was selfless. One hundred percent selfless," Dorris told the station regarding Peckham. "She was homeless herself. But that didn't matter. She would give you the last piece of food off her plate. She would give you the shirt off her back if she needed to."