Dale Earnhardt Jr. forced out of car after it catches fire; uniform also burned: 'We got a hole in my pants'
Dale Jr. was racing at BristolThere was a scary moment on Friday night at
Bristol Motor Speedway

as Dale Earnhardt Jr. was forced to end the race early.

Jr.'s car caught fire during the Food City 300 on Friday with 29 laps to go, and he had to be helped out of his vehicle.

The fire also caught his uniform, giving himself quite the burn

CLICK HERE FOR MORE SPORTS COVERAGE ON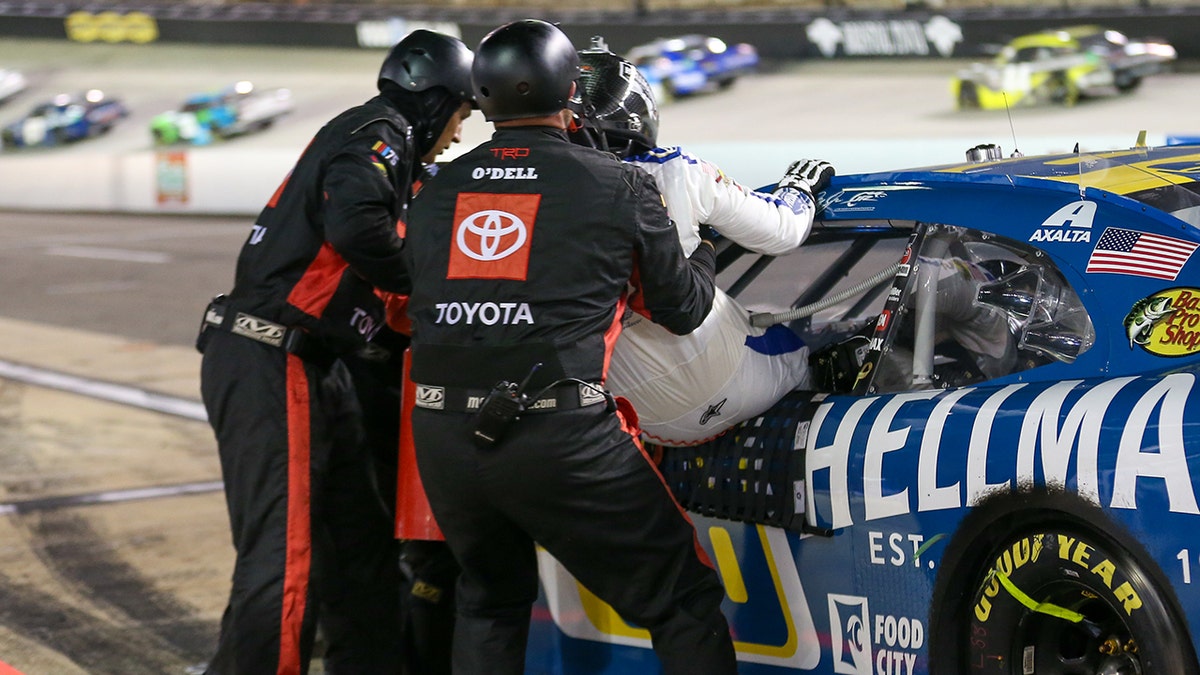 "Yeah, we got a hole in my pants," he admitted after he was done racing for the night.
Jr. led the race at one point - he said he "had a shot at winning it if the car was gonna run good at the end."
But fate had other plans.
"I saw some smoke in the car, and I smelt it. I was like 'Hopefully, that's not me.' That last lap, I saw a big fireball down in the tunnel in the car, and I felt it, obviously. My uniform was burning up. I was like 'I can't keep going, I gotta stop.'"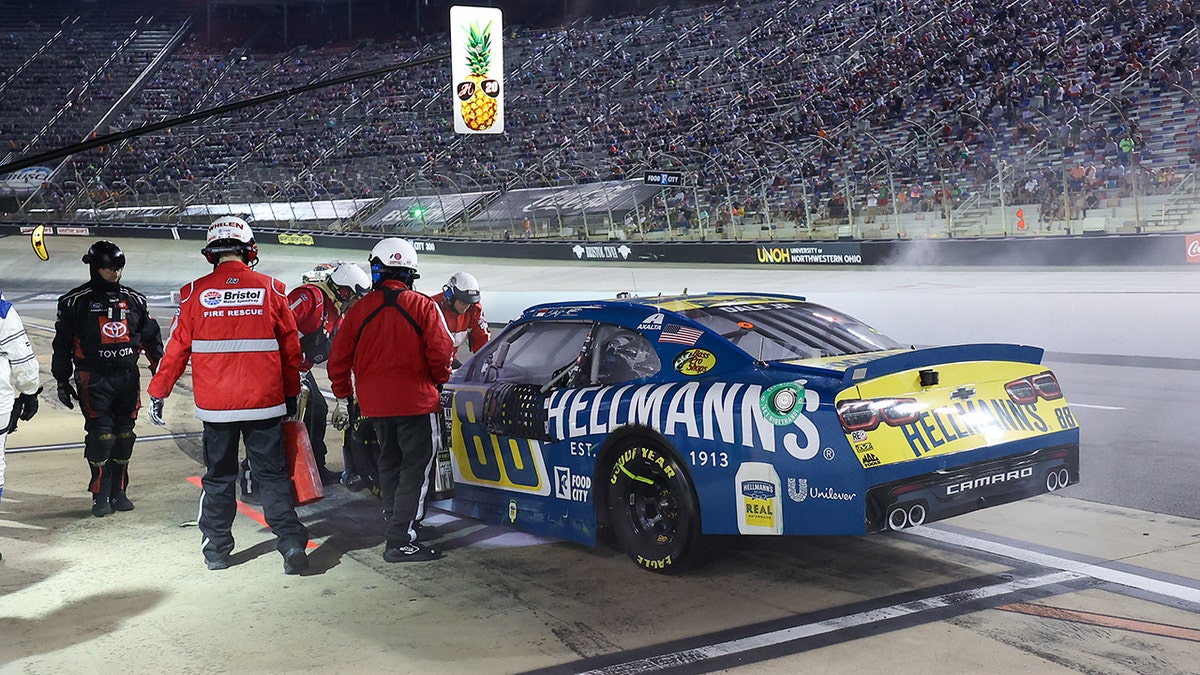 That's when Jr. pulled into the pit stall and was assisted out of the vehicle, rather swiftly.
"And usually, when you stop, the fires get bigger, so I pulled over by the pit stall, and some of the guys were pretty alert. They helped me out.
"I hate it. We were gonna finish in the top 10, maybe top five . . . but try not to mess nobody's night up at the same time. So it was hard, but I had fun."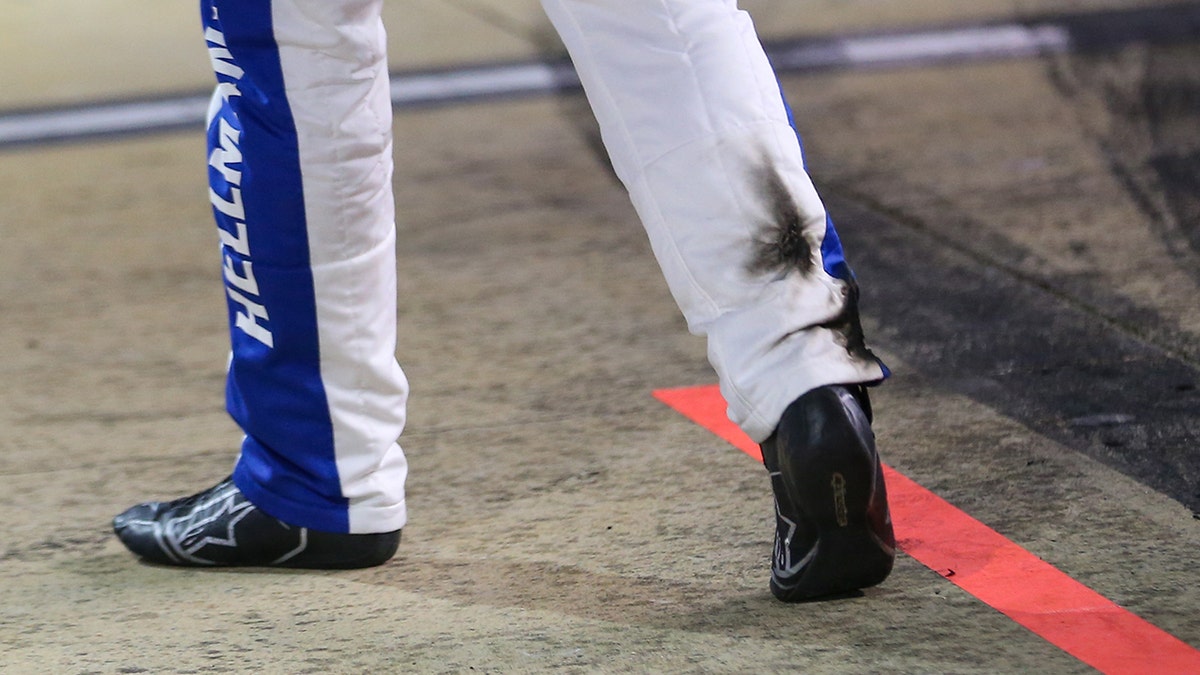 Justin Allgaier won to punch his ticket into the next round of the Xfinity playoffs.
Earnhardt was listed as 30th place in the race.