WATCH: Masked thieves swarm blue-state Macy's as stunned shoppers look on
Thursday's hit is latest in string of 'flash rob' style attacks in liberal California city
A mob of masked thieves hit a Los Angeles Macy's store on Thursday - the latest in a string of smash-and-grab robberies terrorizing the Democrat-led city.
According to a local ABC 7 report, Thursday's theft in Sherman Oaks occurred just after 12:30 p.m. and involved nine masked males who filled bags with stolen merchandise before running out of the store at 14000 Riverside Drive.
All the suspects, described as being in their early 20s, wore hooded sweatshirts and dark-colored clothing. The thieves reportedly fled the scene in two cars -- a silver or gold Honda and a black Ford Fusion.
The incident at Westfield Fashion Square was only the latest in a series of organized robberies, many of them recorded by bystanders, that have plagued Southern California retailers.
LA PLAGUE OF 'FLASH MOB' ROBBERIES SENDS POLICE SCRAMBLING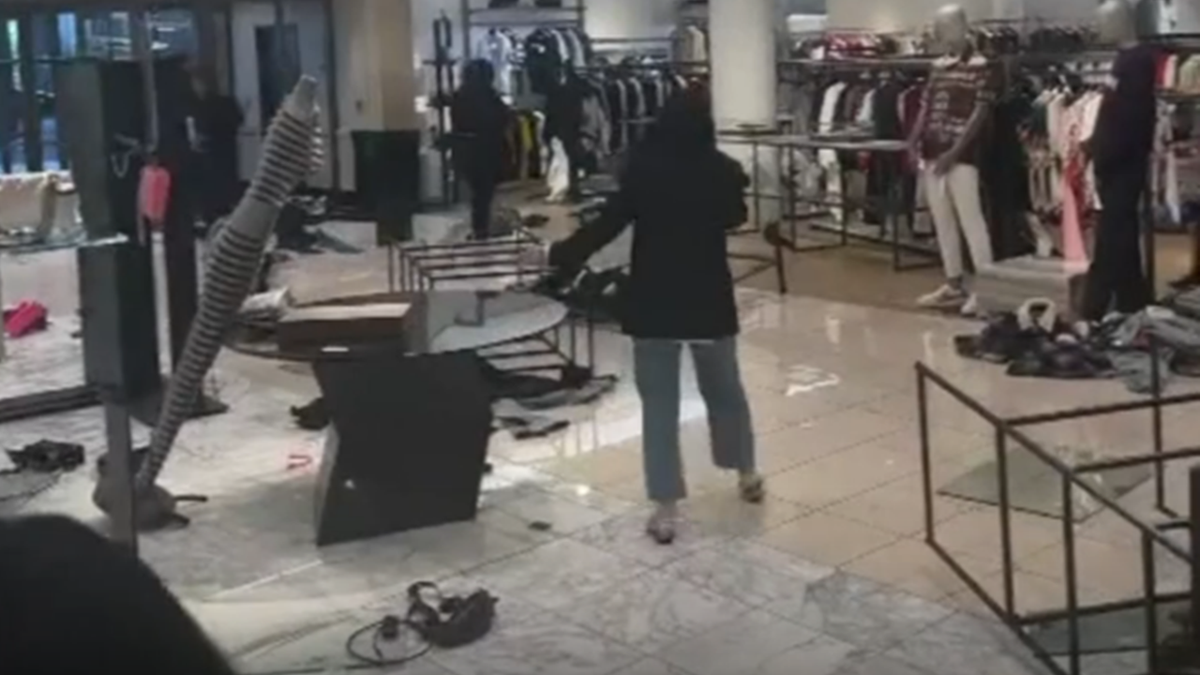 ABC 7 noted that Thursday's robbery came just week after a task force was formed to address retail crime in the region.
The task force consists of multiple Southern California law enforcement agencies, including the Los Angeles Police Department and the L.A. County Sheriff's Department, along with the U.S. Marshals Apprehension Task Force and Federal Bureau of Investigation Apprehension Task Force, the outlet noted.
LAPD DWINDLES TO SMALLEST FORCE SINCE 1990s DUE TO 'ANTI-POLICE RHETORIC,' POLICE UNION SAYS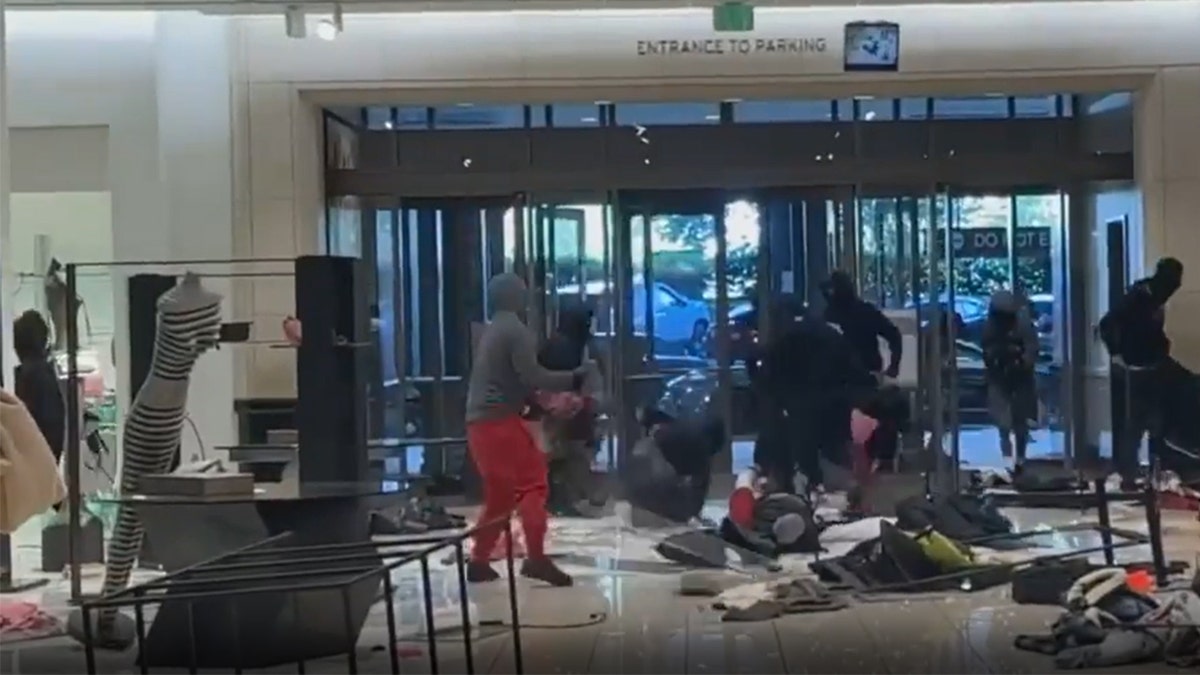 Among recent incidents of organized retail crime cited by police, more than 30 masked individuals stole more than $300,000 worth of merchandise from a Nordstrom in Canoga Park on Aug. 12, in a "flash rob"-style theft, the Los Angeles Police Department said.
One suspect sprayed bear spray on the face and body of a security guard, police said.
ZERO CASH BAIL TO BLAME FOR 'BRAZEN' SMASH AND GRAB ROBBERIES IN LA, POLICE UNION SAYS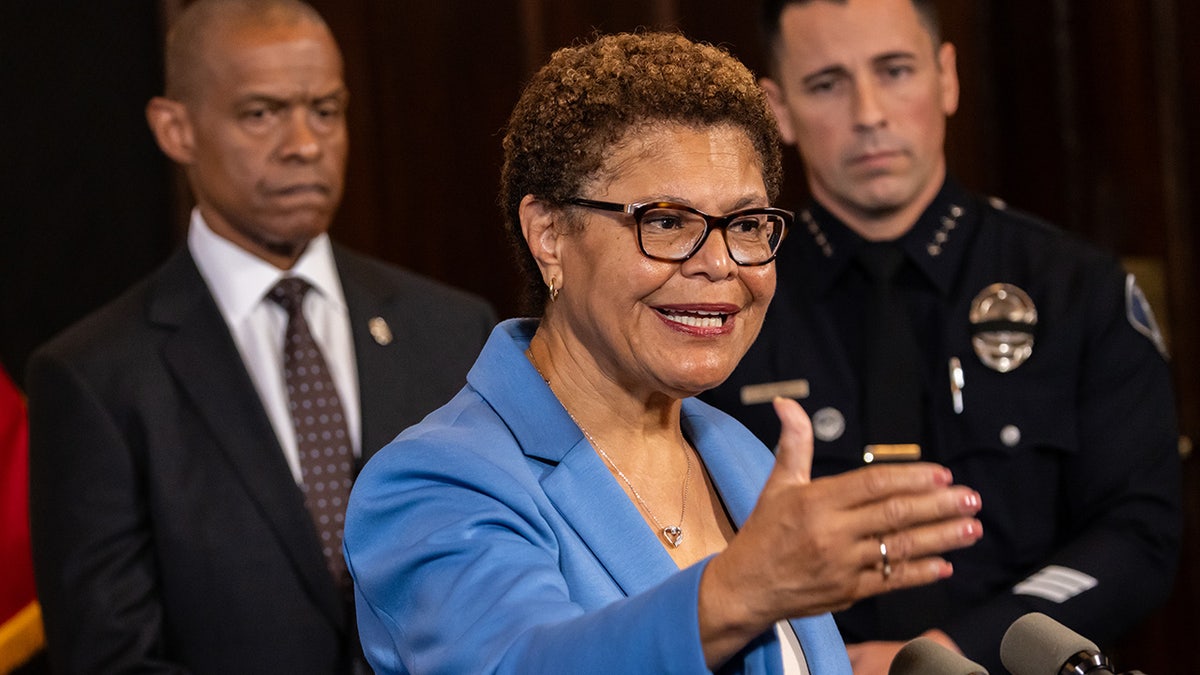 "What we've seen over just the past week in the City of Los Angeles and in surrounding regions is unacceptable, which is why today we are here announcing action," Mayor Karen Bass said in a statement last week.
"These are not victimless crimes -- especially in the case where Angelenos were attacked -- through force or fear-- as they did their jobs or ran errands," she said.
The task force will feature 22 full-time investigators devoted to organized retail crime, according to Deputy Chief Kris Pitcher, the chief of detectives for LAPD.