Unlikely animal falls from sky and knocks power out for thousands in New Jersey town
Sayreville Police Department urges the public to 'not forget the victim in this senseless death,' in a cheeky Facebook post
A fish dropped out of the sky by its bird captor caused a power outage for a section of homes in a New Jersey town, officials say.
"There is a large area of Lower Sayreville without power. [Jersey Central Power & Light] is reporting a [fish emoji] was found on a transformer. This FISH destroyed the transformer!," the Sayreville Police Department posted to its Facebook page Saturday.
The incident occurred Saturday, according to police, who speculate that a bird of prey caught a fish and dropped it on a transformer, causing damage. Sayreville is located about 30 miles south of New York City, on the Raritan Bay and Raritan River.
"The hypothesis is that a bird dropped it," Sayreville Police Department Lt. James Novak told NJ Advance Media. "It just landed perfectly and destroyed the transformer." The bird suspect is allegedly an osprey, also known as a "sea hawk."
MINNESOTA SQUIRREL CAUSES POWER OUTAGE FOR MORE THAN 9,000 RESIDENTS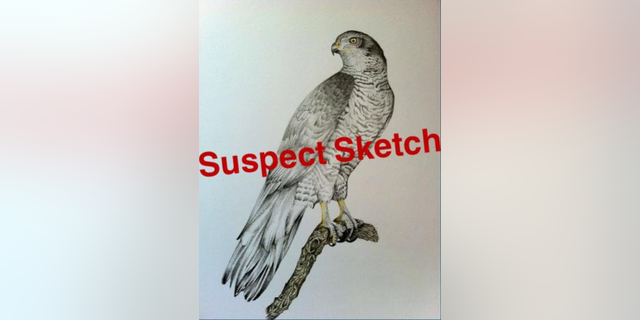 A representative for Jersey Central Power & Light told Fox News Digital on Wednesday that the outage affected "2,100 Sayreville customers for less than 2 hours" and confirmed it "was caused by a fish dropped onto a transformer."
The police department posted a lighthearted follow-up post on the matter Saturday evening, including a suspect sketch of the bird and a crime scene photo.
"I said, 'Let me put this on Facebook,'" Novak told NJ Advance Media. "This is a story that people are going to enjoy reading."
'LARGE' SNAKE CAUSES POWER OUTAGE AT VIRGINIA INTERSECTION DURING MORNING RUSH HOUR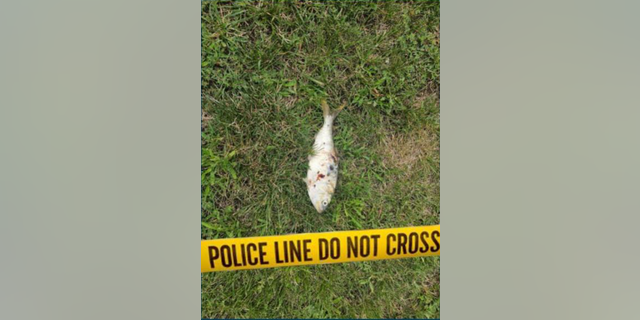 "Todays power outage was a major inconvenience for so many of our residents. Please let us not forget the victim in this senseless death. Gilligan was a hard working family man," the department's post quipped about the dead fish. "He was a father to thousands of children."
"The suspect was last seen flying South. If you see him do not try to apprehend him. Although he isn't believed to be armed he may still be very dangerous."
The Facebook post playfully instructed members of the public with tips on the case to reach out to "Det. John Silver who handles all of our fish cases."
BEES SWARM ARIZONA FAMILY DURING PHOTO SHOOT, STING MOTHER MORE THAN 75 TIMES AS SHE PROTECTS KIDS
Jersey Central Power & Light also got in on the fun of the Facebook post, telling Fox News Digital that their "condolences are with Gilligan's family."
"We also send our thoughts to the osprey – if you've ever dropped your ice cream cone at the fair, you know the feeling. Though we do appreciate the osprey's desire to really connect with the community – the Sayreville H.S. sports teams are the Bombers," a spokesman for the company, Chris Hoenig, added.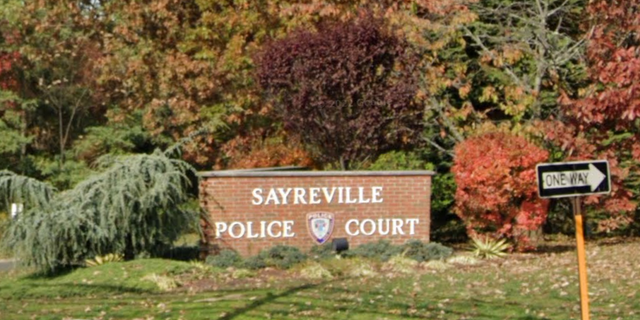 "In all seriousness, we appreciate our customers' patience during the restoration efforts on Saturday. This is an area with a large osprey presence, and we are very active in protecting the osprey population, following strict protocols in relocating osprey nests that are located on our equipment or too close to power lines and putting up deterrents to prevent future nest building in dangerous locations. This also serves as a good reminder to keep a safe distance from all electrical equipment. And not to use power lines for your neighborhood fish fry," Hoenig said.
Animal interference can frequently cause power outages, according to various blog posts from power companies, including by raccoons and squirrels that chew insulation or damage other infrastructure.