Trump's proposed Atlanta court date on Super Tuesday eve 'planned and coordinated': Ex-attorney general
Atlanta prosecutor Fani Willis proposed March 4, 2024 as the trial's commencement date
A former top lawman at the Department of Justice called the Atlanta prosecutor's proposed commencement trial date for former President Donald Trump an example of how the proceedings against him are politically designed to upend his surging candidacy.
Former Acting Attorney General Matthew Whitaker keyed into Fulton County, Ga., District Attorney Fani Willis' announcement of a proposed date of March 4, 2024 to begin proceedings against the former president over election-related allegations – which would fall one day before the crucial Super Tuesday contests.
The dates however will not become official until and unless signed-off by a judge.
"They've now scheduled this first trial on the day before Super Tuesday – whe[n] 15 states plus American Samoa are going to go vote," Whitaker said on "Hannity."
EX-REAGAN OFFICIAL: 'STALIN WOULD BE PROUD' OF TRUMP'S ATLANTA INDICTMENT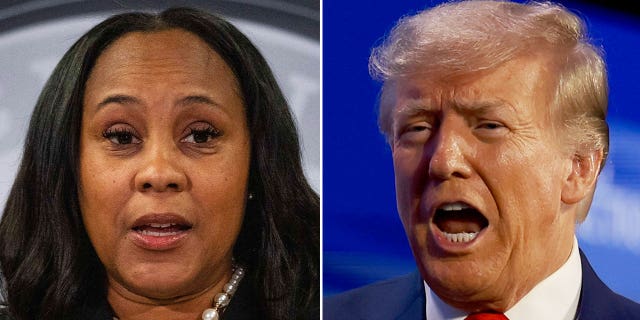 "And if you're thinking you can prepare for a trial and visit 15 states in the lead up to Super Tuesday, I mean, that's going to be impossible."
Alabama, Alaska, Arkansas, Colorado, California, Maine, Massachusetts, Minnesota, North Carolina, Oklahoma, Tennessee and Texas will all hold primaries on March 5.
American Samoa, a territory similar in size to the District of Columbia 3,700 miles east of Australia, will hold its Democratic caucus that day. Its Republican caucus is likely to also fall sometime in that month, according to 270toWin.
"What Gregg [Jarrett] is saying is absolutely right," Whitaker later added. "This is all planned and coordinated in order to try to prevent Donald Trump from being strong enough to win the election in November."
Jarrett, a Fox News legal analyst, opined that prosecutors like Willis are hoping to convict Trump or at least "sully [him] sufficiently to enable Joe Biden to win.
TRUMP'S GEORGIA INDICTMENT WEAKER THAN MAR-A-LAGO CASE BUT MORE OF AN ENDURING THREAT: EX-PROSCUTO
"The mantra is 'Biden can't win legitimately on his own – so we will help him by-hook-or-by-crook'," he said.
Jarrett added he believes Willis erred by charging 161 conspiratorial acts and 41 criminal charges spread out against 19 defendants, saying it will be impossible to try all their cases together.
Calculating the legal defenses required, Jarrett said that will lead to at least 60 lawyers litigating the complex case.
He quipped that a smart prosecutor would "streamline" the case to make it more viable and less unwieldy.
As to Trump's ability to potentially power through Super Tuesday the day after a weighty court hearing, Whitaker said that knowing his former boss as he does, "I don't think they're going to stop him.
In another case, Trump faces a major court date on the same day as the first-in-the-nation Iowa caucuses.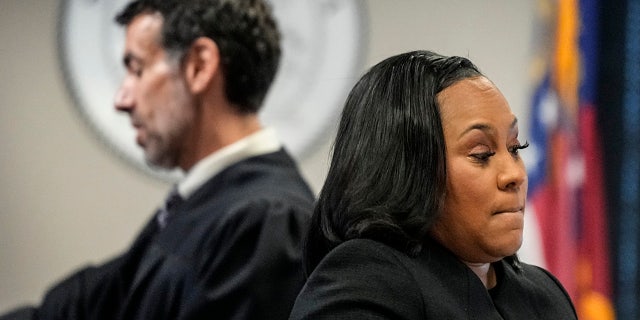 Advice columnist E. Jean Carroll's defamation suit against Trump is scheduled for January 15, 2024 in New York.
Carroll recently filed an amended complaint, seeking an extra $10 million in damages after Trump referred to her as a "whackjob" during a CNN town hall earlier this year after being found liable for sexual abuse in connection with a 1995 or 1996 incident at Bergdorf Goodman.
Two weeks prior to the caucuses, on January 2, Special Counsel Jack Smith proposed the "appropriately speedy trial in the public interest" as to election meddling allegations he indicted Trump on earlier this summer.
Farther down the calendar, Trump's classified documents case in South Florida is set to go to trial on May 20, 2024, one day before the Kentucky and Oregon primaries, and shortly after Idaho's caucus.
Jarrett later added Democrats are counting on Trump not receiving a fair trial in overwhelmingly blue Atlanta, New York and Washington.