Trump prods Republican Iowa gov for endorsement despite vow to remain neutral: 'I got her elected'
Trump skipped Gov. Kim Reynolds' invitation for a 'fire-side chat' at the Iowa State Fair
Former President Donald Trump once again appeared to prod Republican Iowa Gov. Kim Reynolds for her endorsement on Saturday, telling reporters that he "got her elected."
Trump made the statement during his brief visit to the Iowa state fair on Saturday, telling reporters that he was the reason Reynolds first won election in 2018. Trump has repeatedly criticized Reynolds for her vow to remain neutral in the 2024 Republican presidential primary, and he skipped her invite to participate in a "fire-side chat" with her on Saturday.
"Mr. President, have you spoken to the Iowa governor, Kim Reynolds, recently, and is there a reason why she isn't here with you today?" a reporter asked.
"I have a very nice relationship with her. I got her elected. I endorsed her. I came and did a rally when she was very far behind," Trump responded.
WHY DONALD TRUMP IS TARGETING IOWA GOV. KIM REYNOLDS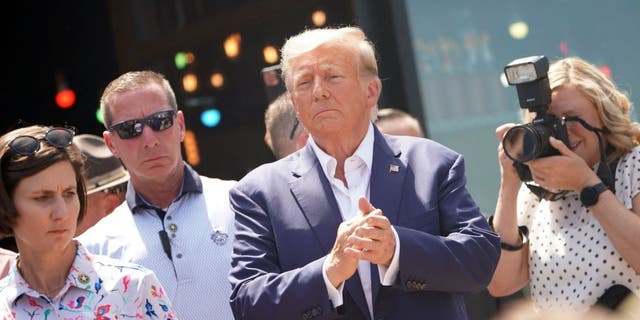 "We did the rally and she ended up going up, I actually did a couple of rallies for her, and she ended up winning the election instead of losing the election. I like her very much, that's why I came to do rallies for her," he added.
The statement was the first time Trump chafed against Reynolds' neutrality since early July, when he posted on social media that he would refuse to invite her to "events" so long as she hadn't endorsed him.
"I opened up the Governor position for Kim Reynolds, & when she fell behind, I ENDORSED her, did big Rallies, & she won. Now, she wants to remain 'NEUTRAL,'" Trump wrote at the time.
WHO'S IN AND WHO'S ON THE SIDELINES — YOUR GUIDE TO THE 2024 GOP PRESIDENTIAL NOMINATION RACE
Reynolds invited all the Republican 2024 presidential hopefuls to participate in "fair-side chats" with her at the Iowa state fair this week. Trump was the only major candidate to decline the offer.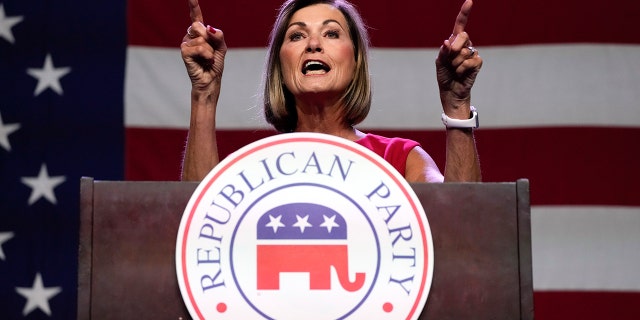 HOW THIS ONETIME BATTLEGROUND STATE IN AMERICA'S HEARTLAND TURNED BRIGHT RED
Reynolds coasted to re-election with a 19-point victory in 2022. Her pledge to stay neutral in the presidential nomination race is in line with previous Iowa governors. Iowa's all-Republican congressional delegation is also staying neutral as the large field of 2024 presidential contenders descends on their state.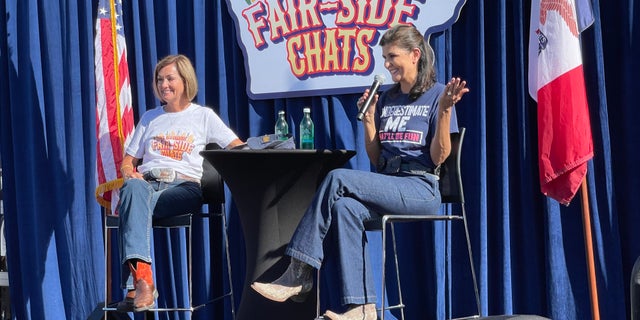 Trump maintains a dominant lead in most Republican primary polling, with Florida Gov. Ron DeSantis trailing at a distant second.