Tom Brady's mental fitness coach shares 6 tips on how to 'train your mind' like the greats
Peak performance coach Greg Harden shares the tools for self-mastery he used with elite athletes like Olympic gold medalist Michael Phelps
There's a reason they call seven-time Super Bowl champion Tom Brady the "GOAT."
Yet the credit isn't entirely due to his touchdowns.
Brady's secret weapon goes by the name of Greg Harden. He's a peak performance coach who's worked with other sports greats such as Olympic gold medalist Michael Phelps, Heisman winner Charles Woodson and Super Bowl MVP Desmond Howard
In an interview with Fox News Digital, Harden said that his coaching promotes "mental fitness," which can be practiced and rehearsed.
BENEFITS OF COLD WATER: HEALTH GURU AND EXTREME ATHLETE WIM HOF SAYS WE HAVE 'POWER WITHIN' TO HEAL DISEASE
These techniques, along with stories from clients who have found success, are highlighted in Harden's new book, "Stay Sane in an Insane World," which was released on Aug. 15. It includes a foreword by Brady.
"Just like you can train your muscles, you can train your mind," said the former University of Michigan director of athletic counseling.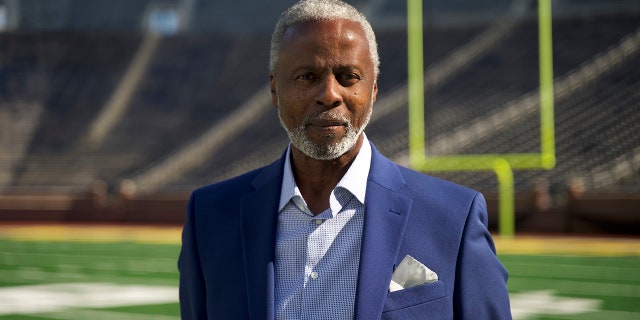 "That's where we go with mental fitness — committing to a whole level of trying to train people, to be mentally disciplined, to understand the concept of self-mastery … and that's what I try to push."
While his coaching has worked with major celebrities, Harden said he treats all of his clients the same.
"And when we're talking about total person peak performance, I don't see Michael Phelps as a megastar," he said. "I see him as a person who's struggling, like the rest of us, to make sense of his life."
BIOHACKING REVEALED: WHAT TO KNOW ABOUT THE HIP HEALTH TREND EMBRACED BY BROOKE BURKE, TOM BRADY AND OTHERS
"I'm seeing someone who is trying to figure out who they are and who they're trying to become, and it's more than a gold medalist."
The coach noted that he does "everything I can to support people in creating an opportunity to become the absolute best version of themselves that they can create."
Here are six of Harden's expert tips on how to level up.
1. Discover the power of breathing
Even though the age-old advice to "just breathe" seems intuitive, Harden believes that it isn't shared enough.
"It just sounds so simplistic, but it's underrated," he said. "The whole movement for mindfulness still goes back to slowing your breathing down – teaching people how to inhale, hold, and then anticipate releasing, relaxing and letting go of all the stress, fear and anxiety."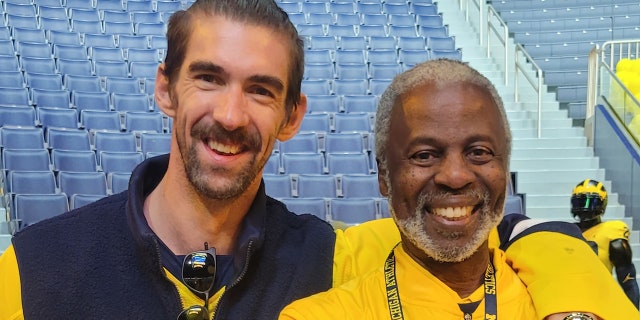 "The only way I can control my breathing is to control my mind," he added. "The only way I can control my mind is to control my though
Simply taking five deep breaths "requires you to slow your roll" and "focus like a laser beam on the task at hand," Harden said.
"That's the first door to introducing someone to mental fitness," he said.
2. Identify what's working and what's not
In terms of having steadier control over mental health, Harden suggested starting by identifying certain aspects of an individual's life that are "working."
"That means looking at your relationships to people, places and things," he said.
NEW YORK POLAR PLUNGE GROUP DIVES INTO 'LIFE-CHANGING' COLD WATER THERAPY: 'NEVER FELT BETTER'
"Train yourself to understand the difference between a healthy and unhealthy relationship," Harden went on. "Healthy relationships build you up. They don't tear you down. Healthy relationships bring out the best in you."
Those who learn to analyze their relationships with others can also evaluate their relationships with time and space, he said.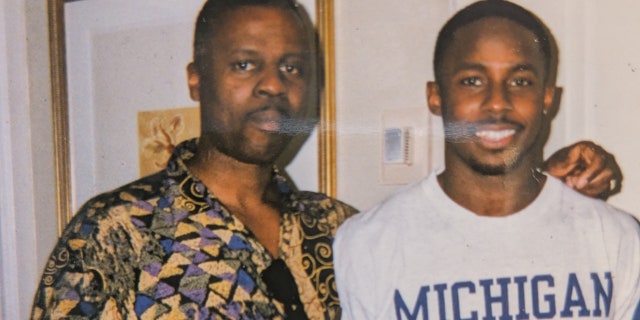 "How do you spend your time?" he asked. "Are the places that you go building you up? Or are they sabotaging your dreams?"
The expert also mentioned considering the time spent on devices like TVs or smartphones.
"Just like you can train your muscles, you can train your mind."
"We're good at criticizing ourselves, but I need you to be critically conscious," he said.
People should ask themselves about their own strengths and weaknesses, said Harden, as well as which opportunities they're not taking advantage of and the threats to their success.
3. Give 100% ... 100% of the time
Harden adopts the mentality of giving "everything I've got" in all situations, which is one of his teachings that he feels has resonated with his celeb clients.
Giving 100% is a "simple formula" that should become "default mode" on a day-to-day basis, he said.
WANT TO BE A MORNING PERSON? THESE 6 EXPERT TIPS MAY GET YOU THER
"If I can get you to give 100% for the stuff you don't even like, what happens when you get to the stuff you love?" he asked.
"You've already got a habit of pushing yourself beyond the average person's commitment, so you can commit to improve and to maintain performance over time."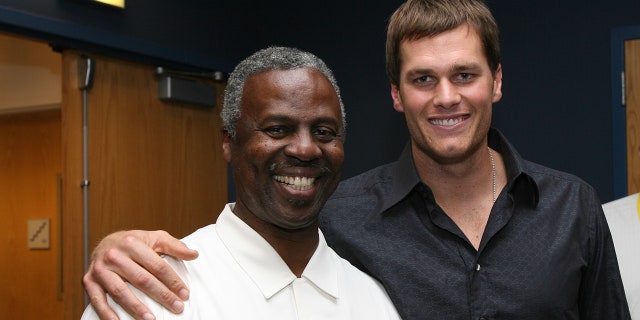 Even though this challenge may sound "overwhelming," Harden stated that training at 100% as a default pays off over time.
"All of a sudden, my off day is no longer 50%," he said. "If I have a mindset that says, 'I'm going to give all I've got to everything I'm doing, including the stuff I don't even like,' my worst day will be better than the average person's best day."
4. Master yourself
Harden's new book includes an array of stories from people who have changed their own lives with certain techniques and formulas — and the coach said he hopes readers recognize the importance of self-mastery.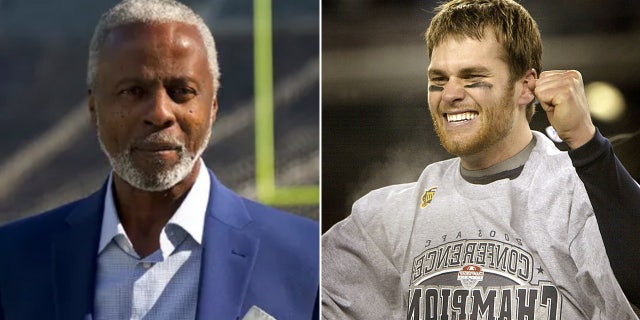 "We're trying to get people to become the world's greatest expert on one subject: themselves," he said.
"All I'm asking people to do is become critically conscious of who they are and who they're trying to become, and to train themselves to pursue self-love and self-acceptance."
Even though humans are "real good at narcissistic nonsense," Harden countered that self-mastery is not a matter of self-absorption.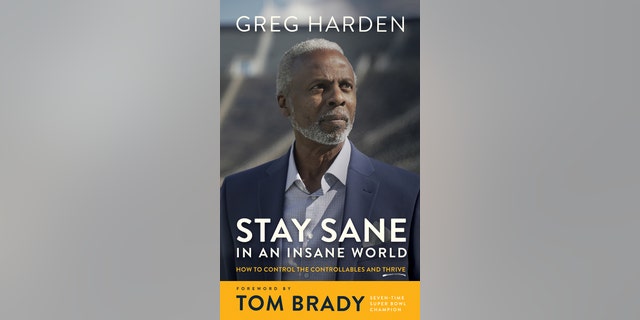 "Not only do you need to be the world's greatest expert on yourself, but you need to understand that your best friend has to be you," he said.
5. Decide to change
Humans are the only beings that have the power to change day after day intentionally, Harden said.
The expert encouraged people to use that power to their advantage by making the decision to pivot.
"Human beings can decide to shift and change, to reinvent themselves, to discover a whole new approach to their lives," he said.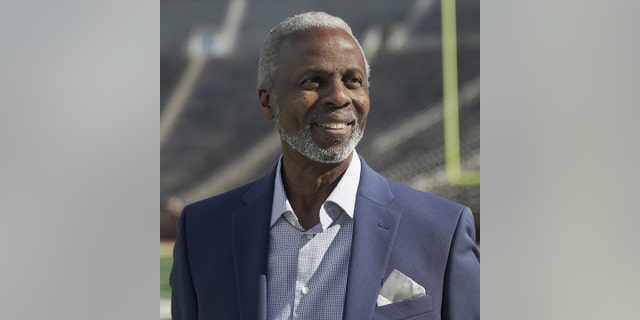 "That's hard for people to understand, but once they capture that, they're not stuck with their old baggage from yesterday — the old traumas no longer can dominate and control how they approach life and other people," he went on.
6. Realize it's perfectly OK not to be perfect
While Harden said he knows and loves plenty of self-proclaimed "perfectionists," he believes the true nature of being perfect involves the good and the bad.
"Harmony. Yin and yang. Pros, cons, protons, neutrons," he said. "Understand that opposites are who we are. I have a lot of good in me, and a lot of bad in me."
TOM BRADY STICKS TO STRICT DIET REGIMEN EVEN AFTER RETIREMENT
"So, if I'm really obsessed with trying to give my best, pursuing perfection is fun … but trying to be perfect is a recipe for disaster," he said. "You'll never be perfect."
Harden said he gave the same advice to Tom Brady when he first began working with the then-19-year-old quarterback at the University of Michigan.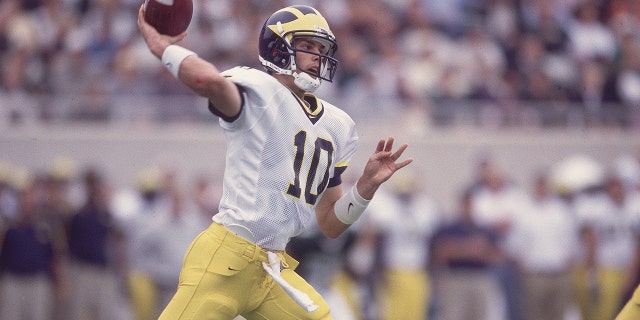 "Imagine trying to tell a 19-year-old Tom Brady, 'The toughest lesson I'm going to give you is right now, you've got to decide, with or without football … that your life is going to be amazing," he said.
"The way to become 'that guy' is to understand that football is what you do, not who you are," he went on. "You're more than football, and you're going to use football as a vehicle for self-expression."
CLICK HERE TO SIGN UP FOR OUR HEALTH NEWSLETTER
The coach then asked Brady to not only give 100% effort at all times but to do it "win, lose or draw."
"This guy will be losing a game and, in his mind, the game ain't over till the game is over," he said.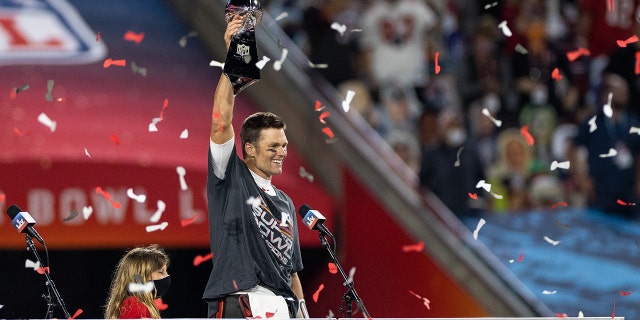 "You've never seen him quit," he also said. "You may have seen him lose a game, but you've never seen him quit a game."
In Brady's foreword in Harden's new book, the quarterback called Harden "one of the greatest treasures and resources for student-athletes that the University of Michigan will ever know."
"By giving me the tools I needed to succeed on my own terms, so I could become the best player and person I could be, he rewired my outlook and maybe even my psyche."
Brady emphasized one of Harden's mantras that stuck with him most: "If it was to be, it was up to me."
"By giving me the tools I needed to succeed on my own terms, so I could become the best player and person I could be, he rewired my outlook and maybe even my psyche," Brady wrote.