Teen arrested in viral subway attack on family of tourists
The New York City teen was charged with assault after turning herself in on Tuesday
A teenage girl was arrested on assault charges after footage of her attack on a Nevada family riding the New York City subway while on vacation went viral last week, police said.
The 16-year-old, whom the New York Police Department has not named due to her age, turned herself in around 9:45 a.m. Tuesday to the 6th Precinct in Manhattan, close to the scene of Thursday's West 4th Street station beatdown.
The teen was charged with two felony counts of assault, the NYPD told Fox News Digital.
Video captured the teen battering 51-year-old Sue Young in front of her husband and 11-year-old twin daughters and hurling racial epithets at the unsuspecting Asian tourists,
according to PIX 11
.
NEW YORK SUBWAY PASSENGER, 50, TARGETED IN GANG ASSAULT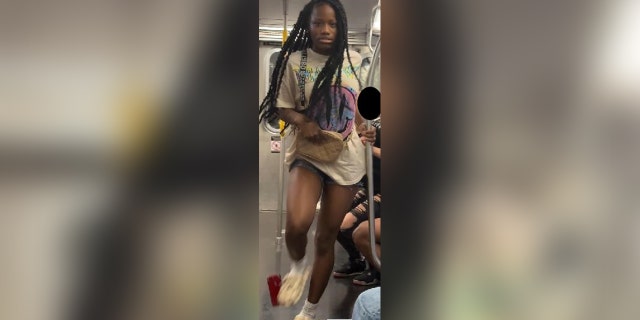 Young, a retired doctor, told the outlet that her attacker and two other teen girls began pointing and laughing at her family from across the subway train. Young said that her attempt to laugh with them to stifle their jeering escalated the harassment to insults and threats — and, ultimately, violent assaults.
"The girl in the white T-shirt... she started grabbing my hair. We were grabbing at each other," Young told PIX 11. "I buried my face to block at my daughters, saw them pin me to the ground, and that's why I have all the bruises."
Young's glasses were knocked off her face and smashed, according to the New York Post, and her arm was badly bruised after it got caught between two handrails during the struggle.
FOX NEWS METEOROLOGIST ADAM KLOTZ ATTACKED ON SUBWAY AFTER STOPPING TEENS FROM ASSAULTING OLDER MAN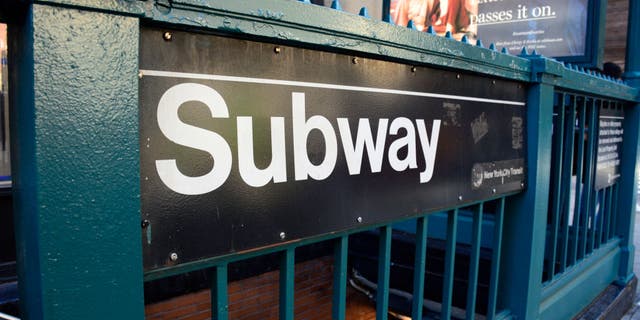 The teen then shifted her attention to the filming bystander, grabbing her by the hair and punching her three times.
"When I started to film, one of the teens decked me in the head," the bystander told PIX 11. "I know martial arts, so I knew how to deflect to take the blow, and I called 911."
Young thanked other subway riders who got up from their seats to form a physical barrier between her family and the attackers. The three teens fled when the train pulled into the Broadway-Lafayette station, police said.
Initially, the NYPD said that their hate crimes unit was investigating the assault — however, Young told news outlets she does not believe her family was targeted due to their race.
NYC SUBWAY SLASH VIDEO SHOWS VICTIM CHASE ATTACKER AS RIDERS DO NOTHING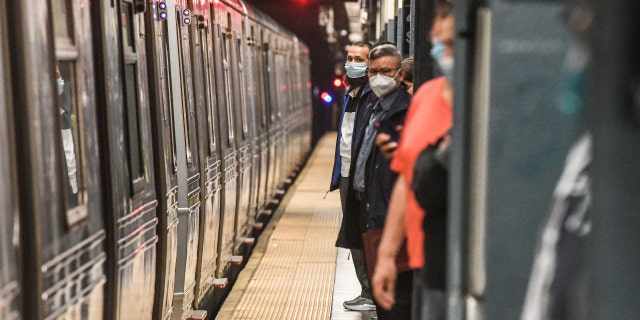 "These are very young girls," the Nevada woman told NBC News. "Somebody or something or some circumstance has made a big impression on them — whether it's historical pressure, societal pressure, social pressure."

"It just seems like it's a more underlying issue that we, as a society and as a community, need to hold everybody accountable, not just law enforcement."
Young's husband called the girls "uneducated" in NBC's clip, and added that the couple "certainly isn't trying to even the score against Black people."
However, he said, "the girls need to understand that there's accountability."
The NYPD did not disclose whether they were searching for the other two girls that were involved, telling Fox News Digital that police are "still determining whether the other individuals played a part in it" in their "ongoing investigation."