TCU 455-pound freshman nicknamed 'Big Bubba' going viral as expected 'fan favorite' this season
Brione Ramsey-Brooks, a 3-star recruit, has not played a down, but college football fans are excited for him
Brione Ramsey-Brooks hasn't played a down for the TCU Horned Frogs yet, but he just might be their most famous player at the start of the new college football year.
Ramsey-Brooks, standing at 6-feet-5-inches, and weighing 455 pounds, has been taking social media by storm with his shocking size and highlights from high school play that just seems unfair.
Nicknamed "Big Bubba," the South Oak Cliff High School, Texas, recruit is set for his freshman season at TCU, where he hopes to compete for a spot on the offensive line.
CLICK HERE FOR MORE SPORTS COVERAGE ON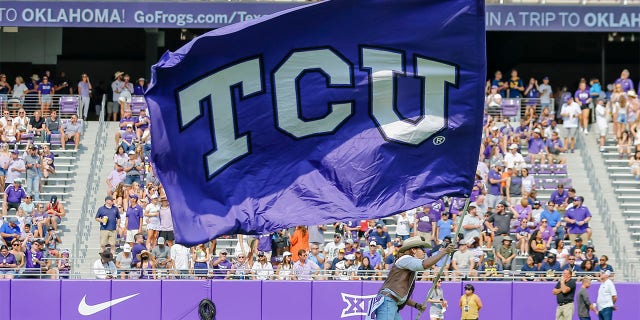 "I have recently discovered my new favorite athlete," one X user posted on Tuesday. "His name is Brione "Big Bubba" Ramsey-Brooks. He's a 6'5, 455 (!!) lb freshman OL for TCU. And he eats defenders for quite literally every meal."
The video of Ramsey-Brooks shows a compilation of him pancaking defensive lineman left and right during his high school play.
"I think TCU true freshman OL Brione Ramsey-Brooks is going to be a fan favorite. You can't teach size," another X user said.
DEION SANDERS PLANS TO RUN OUT WITH TEAM AGAINST TCU: 'IT'S GOING TO HAPPEN'
Another added, "If you look up UNIT in the dictionary you'll see Brione Ramsey-Brooks.
Other users suggested wanting to see a bowl game this year between TCU, who made it to the College Football Playoff National Championship Game last year, with the Florida Gators. Why?
Well, they have a defensive lineman, junior Desmond Watson, at a similar size of 6-feet-5-inches, and weighing 439 pounds, that would be a must-watch matchup at the line of scrimmage with Ramsey-Brooks.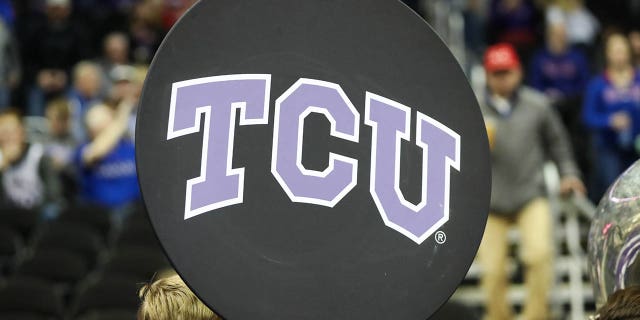 Ramsey-Brooks was rated a three-star recruit by 247Sports, ranking as the No. 108 interior offensive lineman in the country and No. 235 overall prospect in the state of Texas.
He was a big reason for South Oak Cliff winning the Texas 5A D-II state championship the last two seasons. He was also named Texas 5A first-team all-state by the Texas Sportswriters Association.
It will be an uphill climb for Ramsey-Brooks, though, as he is not expected to be starting the Horned Frogs' first game against the Deion Sanders-coached Colorado Buffaloes this year.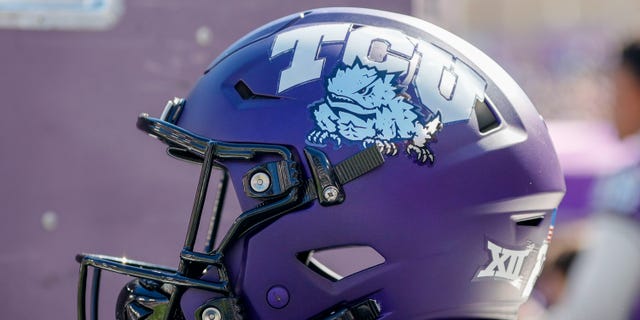 However, fans will certainly be cheering for him to get on the field at some point, so they could witness what many high school spectators in Texas did the last four years at South Oak Cliff.