Fire brakes out in French holiday home for people with intellectual disabilities, 11 reported missing
17 people were evacuated from the Wintzenheim home after the fire broke out in a private accommodation
French authorities say 11 people are missing after a fire broke out early on Wednesday in a holiday home for people with disabilities in eastern France while 17 others have been evacuated.
Interior minister Gerald Darmanin tweeted that "early this morning, a fire broke out in a facility for disabled people" in the small town of Wintzenheim, close to the border with Germany. "Despite the rapid and courageous intervention of the fire department ... several casualties are reported," he said. Rescue operations were still ongoing.
The local administration of the Haut-Rhin region said the fire broke out at 6:30 a.m. in private accommodation in Wintzenheim. Seventeen people were evacuated, including one person sent to a hospital in a "relative emergency."
CALIFORNIA FIREFIGHTING HELICOPTER CRASHES AFTER MID-AIR COLLISION DURING FIRE RESPONSE, MULTIPLE DEAD
Christophe Marot, the secretary general of the local administration, said on news broadcaster France Info the group includes adults with "slight intellectual disabilities." He said that 10 disabled people and one person accompanying the group are among the missing.
The group usually lives in the city of Nancy, in eastern France, the statement from the Haut-Rhin prefecture said. "The building was being used ... for their vacation," it added.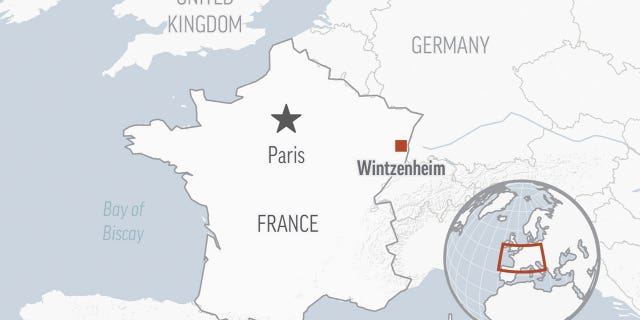 The fire department deployed 76 firefighters, four fire engines and four ambulances to contain the blaze and treat the victims. Forty police officers were also mobilized.
The fire was quickly brought under control, the statement said.