Cousin of Uvalde school shooter arrested for alleged threats to school: 'Do the same thing'
The San Antonio teenage boy's mother called the police to report the alleged threats made by her son
A cousin of Salvador Ramos, the gunman who killed 19 children and two teachers at a Uvalde, Texas elementary school, has been arrested for allegedly threatening a school.
The teenage boy's mother reported he was planning to "do the same thing" as Ramos, Fox 29 reported. He reportedly made statements to his sister, who told their mother, who called the police.
The mother said she was concerned because the teen is on probation and was intoxicated when he allegedly made the threats. They also live near an elementary school. She overheard a phone conversation where the boy was trying to acquire an AR-15 through an illegal private sale, the news report said.
The sister said she was giving her brother a ride when he allegedly threatened to shoot her in the head and to "shoot the school."
TEXAS ROAD RAGE SUSPECT SPRAY-PAINTS VICTIM'S BEFORE HAVING CAN TURNED ON HIM: AUTHORITIES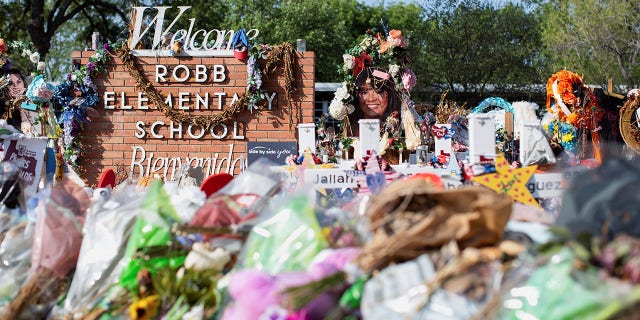 UVALDE SHOOTING REPORT FINDS 'CULTURE OF NONCOMPLIANCE' AMONG STAFF
Ramos, 18, entered Robb Elementary School on May 24, 2022, after killing his grandmother at their home earlier that day. He then killed 19 students and two teachers and injured 17 others.