'Cha Cha Slide' creator DJ Casper dead at 58
Musician diagnosed with cancer in 2016
DJ Casper has died at age 58, Fox News Digital can confirm.
Willie Perry Jr., known as DJ Casper, died Monday evening, according to the musician's relative, Quita D. Perry.
"Casper was a fun-loving, giving person," the DJ's wife said in a statement to ABC7. "He was a genuine, family oriented man. He loved Chicago with all his heart. He will be greatly missed."
DJ Casper was most known for the hugely popular "Cha Cha Slide" line dance. The song was originally created by the musician as an aerobic exercise.
"When I first did it, I did it as an aerobic exercise for my nephew at Bally's," Casper once told ABC7. "From there, it just took off. Elroy Smith from WGCI grabbed ahold of it."
STARS WE'VE LOST IN 2023
The song was originally titled "Casper Slide Pt. 1" and later evolved into "Casper Slide Pt. 2." DJ Casper's song was picked up by M.O.B. Records as it became more popular in his hometown of Chicago. By 2004, the song reached the No. 1 spot on the U.K. singles chart and was renamed "Cha Cha Slide."
"I have one of the biggest songs that played at all stadiums: hockey, basketball, football, baseball; they played it at the Olympics," Casper previously said. "It was something that everybody could do."
Casper was diagnosed with cancer in 2016 and spoke about his health struggles in what would be his final TV interview this past May.
CLICK HERE TO SIGN UP FOR THE ENTERTAINMENT NEWSLETTER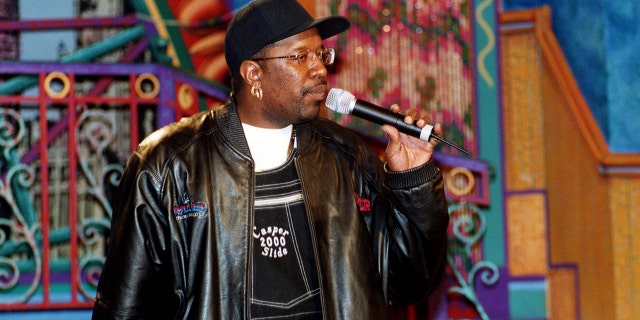 "They diagnosed me in 2016 with two kinds of cancer, which is renal and neuroendocrine, which is kidney and liver," Casper told ABC7 at the time. "They went in to try to do surgery, and they found out the kidney was connected to the main artery, so they decided not to do it and just treat it."
He also shared some advice for others struggling with their health during the interview.
"Anybody that's going through cancer, know that you have cancer and cancer does not have you," Casper said. "So, keep on doing the 'Cha Cha Slide.'"