Tattooed reverend gets hate online as Canterbury Cathedral defends her appointment to leadership role
Rev. Wendy Dalrymple's tattoos deemed 'disgusting' by some as cathedral says backlash is 'unacceptable'
A Church of England faith leader is receiving backlash for the tattoos on her arms after she was announced as the next cantor and head of worship at a prominent cathedral.
Rev. Wendy Dalrymple is a priest and soon to be precentor and residentiary canon designate at Canterbury Cathedral in England.
Dalrymple immediately received backlash online after the cathedral tweeted the announcement with an image of Dalrymple revealing her many arm tattoos.
THESE ODD LAWS IN AMERICA ADDRESS BANNED TATTOOS, PINK BUTTER, POKER PLAYING AND MORE
One user wrote, "The tats [tattoos] are disgusting and should bar her from any religious role."
A spokesperson for Canterbury Cathedral told Digital on Wednesday that the negative reaction is "unacceptable."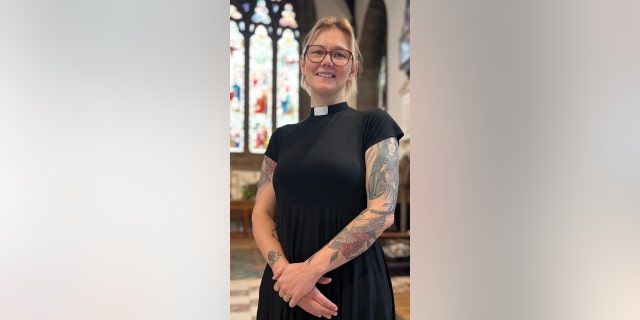 Another Twitter use wrote of Rev. Dalyrmple's tattoos, "So @CburyCathedral, you have gone woke."
Canterbury Cathedral turned off comments on the post shortly after its online announcement — allowing Twitter users to only quote-tweet the post.
'AMAZING' MASS BAPTISM EVENT: 'NEVER TOO LATE' TO BELIEVE IN GOD, SAYS PASTOR GREG LAURIE
Dalrymple responded to the tweet by saying she had mixed emotions about leaving her current church but was "excited for the next part of the journey.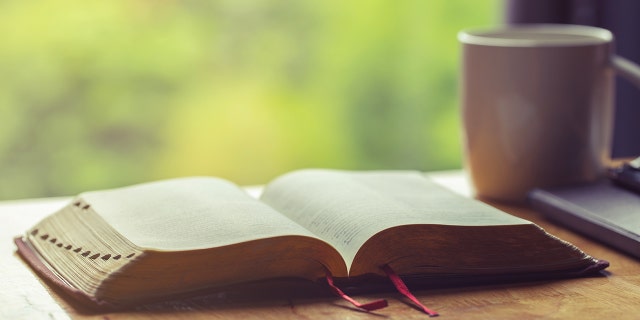 For the past eight years, she has been the rector of All Saints with Holy Trinity in Loughborough, England, in the Diocese of Leicester.
In Dalrymple's role, she helped turn the church into an intercultural worshiping community, which made the church inclusive for people from different backgrounds, SWNS reported.
Dean of Canterbury David Monteith, a Northern Irish Anglican priest in the Church of England, tweeted his response to the online hate by saying, in part, that he was "saddened by the abuse she has received."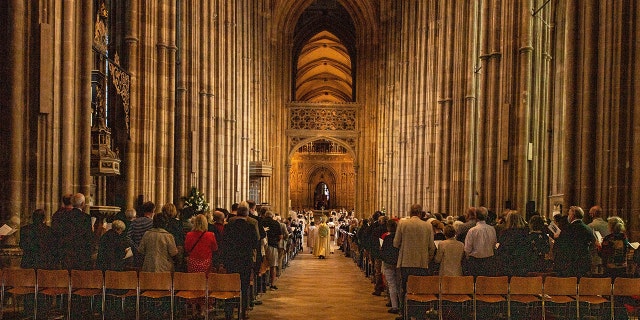 A spokesperson for Canterbury Cathedral also told Fox News Digital in emailed comments on Wednesday, "Whilst the overwhelming majority of feedback to Wendy's appointment has been extremely positive, unfortunately there has been some online abuse about her appearance from a small number of individuals — sadly, a common experience for many women."
The spokesperson said Dalrymple was saddened but is thankful for the support from Dean Monteith.
"The best response was hearing from someone who said, on showing my picture to their tattooed daughter and son-in-law, 'They didn't know people like them were allowed in church, and now they do,'" she told the church.
GOSPEL OF LUKE'S 'PARABLE OF THE SOWER' ILLUSTRATES NEED TO EVANGELIZE ALWAYS, SAYS 'BIBLE MEMORY MAN'
Dalrymple
is married
to a retired police officer.
She has three children and two grandchildren, according to Canterbury Cathedral's website.
Dalrymple was appointed to her new role on July 9.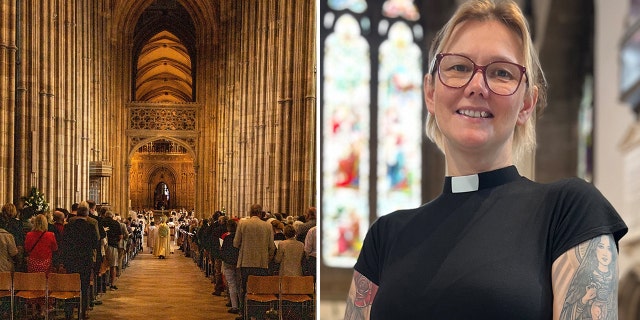 In its announcement of the appointment, the cathedral also noted on its website, "In recruiting for this new role, the Cathedral, in consultation with the Archbishop of Canterbury, sought a colleague with creative flair to support the Cathedral's life, sustaining all that is already good, and also developing both worship and events to help fulfill the Cathedral's ambition to serve the Diocese and the Communion in ever more vivid, thoughtful and imaginative ways. Wendy will begin her new role in Canterbury in autumn 2023."
CLICK HERE TO SIGN UP FOR OUR LIFESTYLE NEWSLETTER
One Twitter user said of the controversy: "My brother in Christ, she just stood there and had her photo taken in clericals, same as any other priest. Plus her art is, if I'm not mistaken, Christian," as SWNS reported.
Another person added, in part, that Christian values are what matter, not appearance: "I don't care what anyone looks like, so long as they truly believe in God and teach us that there is hope that our inner souls are not lost after death."
Founded by St. Augustine in 597 AD, Canterbury Cathedral is a "unique place of worship, a major pilgrimage destination, a masterpiece of art and architecture and one of the UK's most-visited historic sites," the cathedral noted on its website.