Gretchen Whitmer's 'Governor Barbie' social media campaign hailed by Democrats: 'Empowering,' 'very sharp'
Whitmer's aides put up photos of 'Governor Barbie' they dubbed 'Lil' Gretch'
As the "Barbie" movie hits theaters this weekend, Michigan Gov. Gretchen Whitmer's office seized on buzz surrounding the movie to launch their own, "Governor Barbie," drawing praise from Democrats and grumbles from critics.
Senior aides to Whitmer reportedly came up with the idea to fashion a Barbie doll after their boss, putting out a series of photos of the hot pink-clad doll signing legislation, giving speeches, and driving around the country touting how she is "getting things done for all Michiganders."
Whitmer told The New York Times she thought the idea was "hilarious" when staff first suggested it. "When they showed me the first iteration, I thought it was absolutely hilarious," she said. "This Barbie is going to be signing legislation! She's going to be leading!"
Fellow Democrats seemed to love the social media strategy as well and heaped praise on the governor for the "sharp" and "empowering" campaign.
WHITMER AMENDS MI CIVIL RIGHTS ACT TO PROTECT ABORTION SEEKERS IN WORKPLACE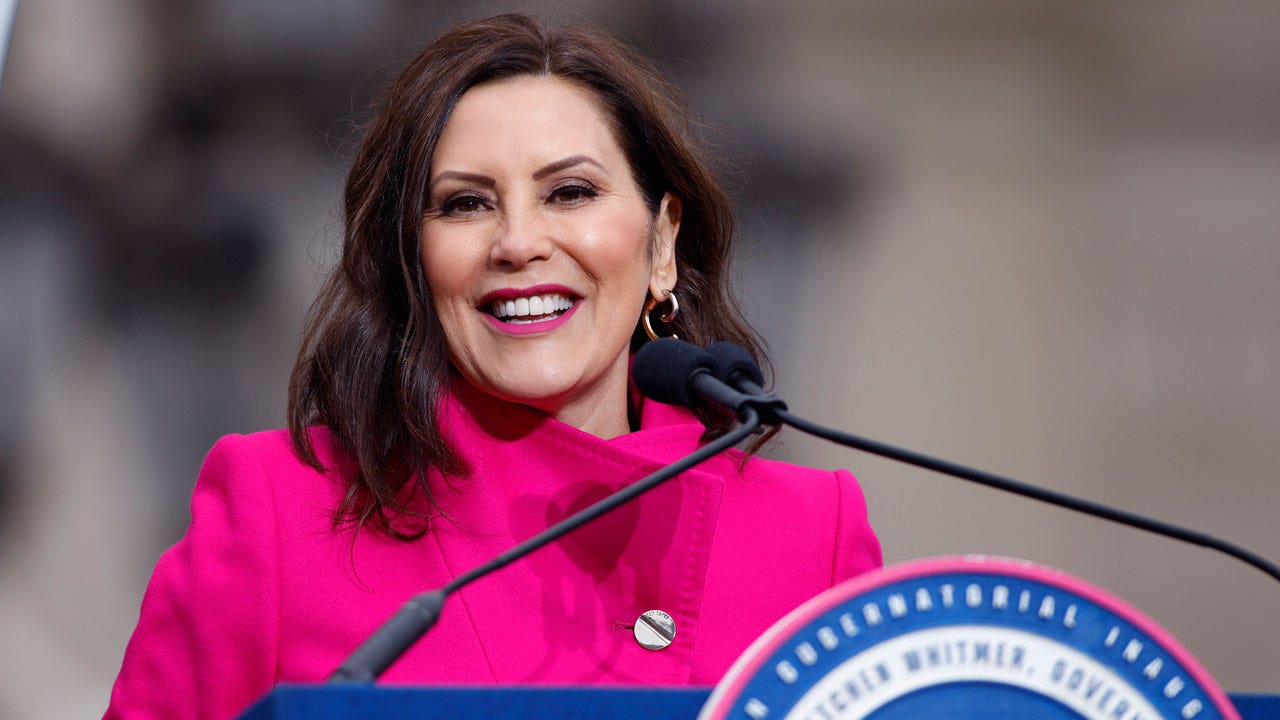 MSNBC host and former White House press secretary Jen Psaki called Whitmer's doll a "Cool and empowering Barbie."
The Lincoln Project's Rick Wilson praised the "sharp" social media campaign.
"Oh, this is a very sharp social media play right with the zeitgeist. Well done!" he tweeted.
Democratic strategist and former Hillary Clinton aide Jennifer Palmieri said the photos embodied how "role models matter."
"Role models matter! Gov Whitmer grew up watching her lawyer-mom, Sherry, wear fuchsia blazers to court shouting "fuchsia is my power color!" Love to see all of this," Palmieri praised.
Planned Parenthood of Michigan used the Democrat's campaign to applaud her commitment to "reproductive rights and gender equity."
MICHIGAN GOV. GRETCHEN WHITMER SIGNS PACKAGE OF BILLS EXPANDING VOTER RIGHTS IN THE STATE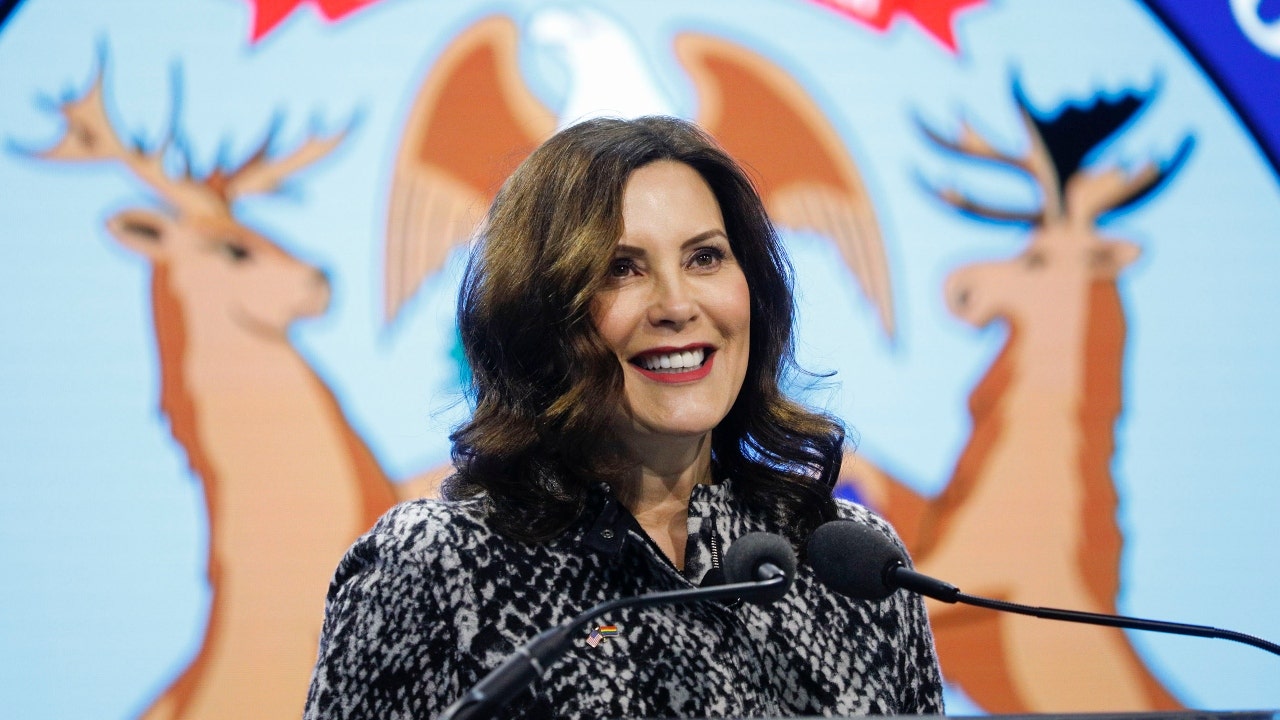 "We love a Governor in PINK! Especially ours, because Big Gretch knows that reproductive rights and gender equity are essential components to a thriving economy filled with opportunity for everyone," the account tweeted.
Charlotte Clymer, a transgender activist formerly with the Human Rights Campaign, praised the move, writing, "I love this so much!!! Looks like a leader."
A Democratic pollster told the Times the move was a "slam dunk" which would make an impact with the younger generation.
"The TikTok generation are receptive to these kinds of things," Celinda Lake told the outlet.
However, some Twitter users complained the campaign was "cringe" and a waste of taxpayer dollars.
"Next time you hit a pothole and have to buy new tires or pay your DTE bill, remember a portion of your taxes went to a staffer making Barbie videos all day," one critic tweeted.
Whitmer defended the social media campaign to the Times.
"There will be people who don't get it, and that's fine. We're going to have fun. We're going to continue to be fierce and feminine in our fuchsia," she said in the report.