Anti-woke marketplace PublicSq. to begin trading on NYSE
The conservative alternative to Amazon goes public
Patriotic online marketplace PublicSq. is thriving as more American consumers seek out products and services offered by non-woke companies, and now the conservative alternative to Amazon will soon be owned by "we the people."
The platform, which touts itself as being pro-life, pro-family and pro-freedom, will merge Wednesday with Colombier Acquisition Corp. in a special purpose acquisition company (SPAC) deal and will become a public company trading under ticker symbol PSQH on the New York Stock Exchange Thursday, when company officials will ring the opening bell.
PublicSq. CEO Michael Seifert founded the company in January 2021, and the idea of the company started when he started a list of businesses he and his wife felt proud to support because the companies' values aligned with their own.
After sharing the list with friends, they decided to put it into a digital environment and allow other businesses to be added, and the site exploded in popularity with consumers and businesses alike.
CONSERVATIVE DAD'S ULTRA RIGHT BEER DROPS "SMOKEY AND THE BANDIT" AD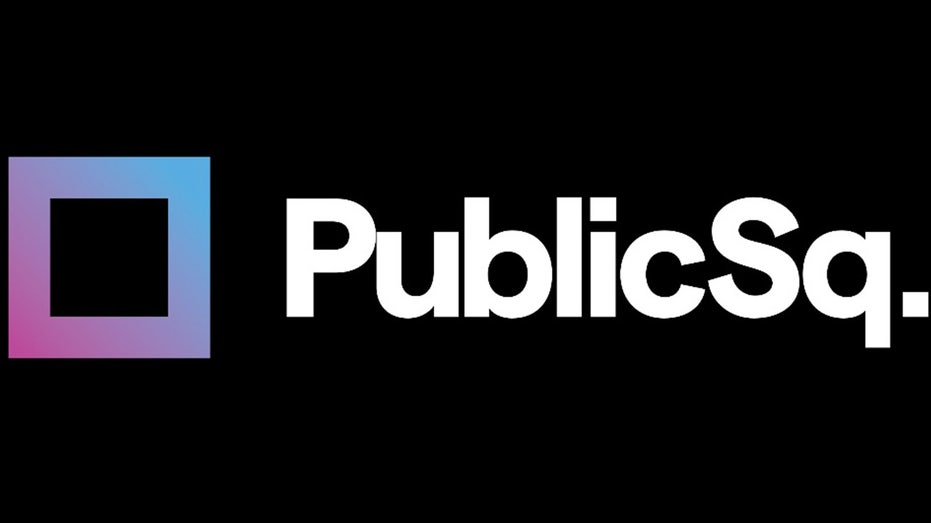 Anti-woke marketplace PublicSq. will begin trading on the New York Stock Exchange this week under ticker symbol PSQH. (PublicSq.)
"Clearly, there's this very large, unaddressed market in the United States that feels like, in the era of sort of woke or progressive corporatism, they're not being talked to. In fact, in many cases, they're being actively ignored or antagonized," Seifert told FOX Business.
PublicSq. now has over 1.1 million consumer members active on its platform and more than 55,000 businesses, 90% of which are small businesses. Accounts are free for both buyers and sellers.
Seifert says businesses looking to join the marketplace simply sign up in a process that takes roughly four minutes, then build their profile and agree to respect PublicSq.'s core values, which essentially means the seller agrees not to spend time, money or resources antagonistically against those values.
"We're not asking anybody to be political," Seifert said. "We're certainly asking them not to lecture us about our views and values and to live in alignment with those so that our consumers don't feel like they're having to fund causes they stand oOnce a business signs up, it is vetted by PublicSq. to ensure the seller does not take public positions against the platform's core values and assures the business is legitimate in a process that is typically complete within 24 hours.
Seifert said PublicSq.'s growth has been tremendous. Beyond PublicSq.com, the company's app is available from the Apple App Store and Google Play. This fall, the company will allow buyers to purchase within the app from multiple vendors with a single shopping cart.
WHY PEOPLE ARE 'FED UP' WITH 'WOKE' COMPANIES
PublicSq. has also begun selling its own products in instances where customers are seeking a product, but the platform has not been able to find a vendor that aligns with its values. For instance, last week, the company launched Everylife, a line of diapers and baby wipes, which Seifert says is the nation's first openly pro-life diaper company.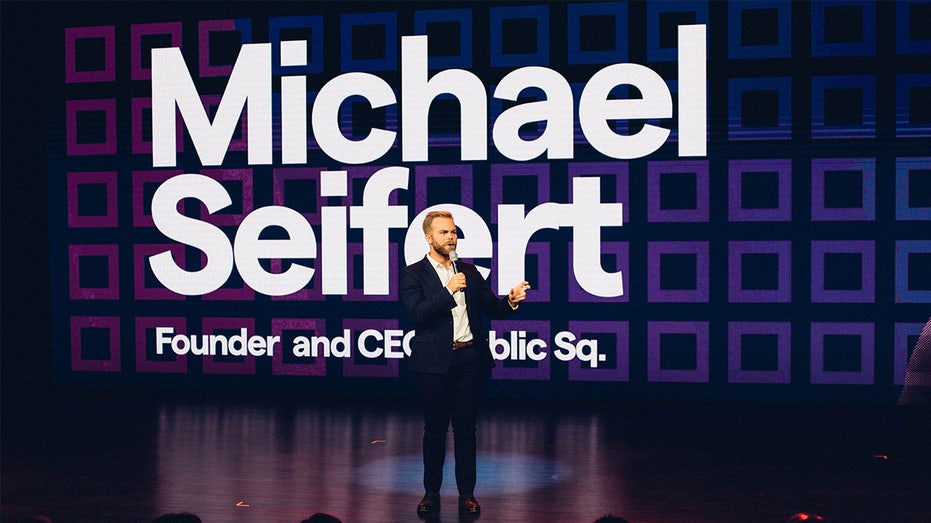 PublicSq. founder Michael Seifert giving a talk (PublicSq.)
"We are looking to build the alternative to Amazon, and we really believe with the help of our consumers and future investors that that's exactly what we can do," Seifert said. "We want to be a company that's by the people, for the people and owned by 'we the people,' and that only happens if the people will rally around it and build it with us.