PETA calls climate change plan that culls 200,000 cows 'ridiculous': 'Government kill squads' won't help
The animal rights organization called on everyone to go vegan in order to save the planet
Ireland officials are discussing a plan to cull around 200,000 cows in an effort to combat climate change, according to multiple reports, causing backlash from Irish farmers.
Amid the pressure from the European Union to fight climate change, one of the proposed plans would take place over three years by farmers voluntarily culling 65,000 cows a year, which would reduce the national dairy herd by 10%, and cost roughly $214 million annually, according to the Telegraph.
In a statement provided to Fox News Digital, a PETA spokesperson said how the dairy industry already "routinely slaughters 'spent' cows on a massive scale to boost profits."
"Hiring government kill squads as a solution to the climate catastrophe is ridiculous when a global shift to vegan eating would discourage farmers from breeding these animals in the first place," the spokesperson said, adding that "PETA encourages everyone to start taking personal responsibility for saving the planet by going vegan."
ELON MUSK, FARMERS TORCH IRELAND GOVERNMENT PROPOSAL TO SLAUGHTER 200K COS TO MEET EU CLIMATE CHANGE GOALS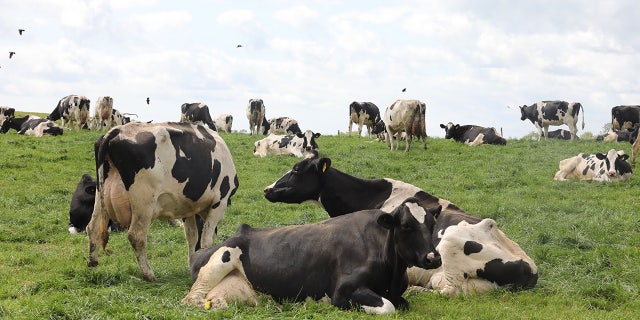 The cull, if decided upon, would be entirely voluntary and serve as part of a "retirement exit scheme" for farmers.
Senator Pauline O'Reily, a member of Ireland's Green Party, said farmers won't restock herds at the same level, thus reducing the overall cow population overtime.
"Over time, farmers don't restock to the same level, as they did, so that over time, their herds are reducing," she said, "It isn't a cull that is taking out cows and killing them, that's not what it is. And that creates huge fear and anxiety amongst farmers."
"Actually what this is, is an exit scheme for dairy farmers, I come from a dairy farming background myself, that the farmers themselves have asked for, and have called for. Because they can see the schemes, the environmental schemes that are oversubscribed. Every single environmental scheme in the country is oversubscribed. Farmers want to sign up to it, and dairy farmers also want to scheme, so that they can sign up to it, so that they get money in their pockets if they do reduce their herds. But it's completely voluntary," she added.
FARMER SPEAKS OUT AGAINST FORCING COWS TO WEAR DIAPERS TO CONTAIN METHANE EMISSIONS: 'GONE TO LOONY TOWN'
According to a
response from a spokesperson
for the Department of Agriculture, Food and the Marine, the policy is one of a number of "modeling documents" that is considered by the department, and a "final policy decision" had not been made.
"As part of the normal work of Government Departments, various options for policy implementation are regularly considered," the Department stated.
According to the Environmental Protection Agency, Ireland's agricultural sector accounted for 38% of national Greenhouse Gases (GHGs) emissions in 2021. The predominant byproducts were methane from livestock, and nitrous oxide from the use of nitrogen fertilizer and manure management.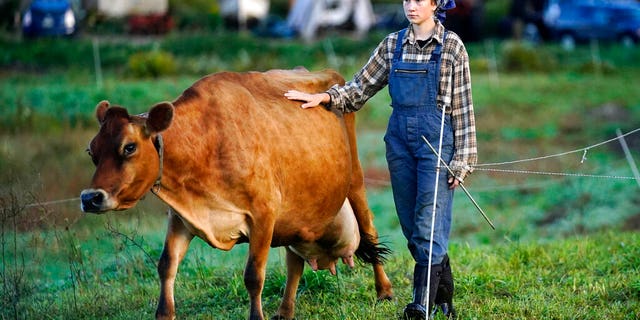 Methane gas from livestock contributes to a major portion of the world greenhouse gasses, with methane accounting for 44% of total livestock emissions, according to Food and Agricultural Organization of The United Nations.
In an effort to curb emissions from animals and livestock, other countries have also considered culling large numbers of animals to meet climate goals.