Madeline Kingsbury's ex said she would end up like Gabby Petito if she didn't listen: court docs
Adam Fravel was charged with Kingsbury's murder in Winona, Minnesota
A "concerned person" for Madeline Kingsbury's wellbeing told police that her ex-boyfriend said she would end up like Gabby Petito if she didn't listen up before she went missing two months ago, court documents say.
Adam Fravel, 29, was charged with two counts of second-degree murder after police found Kingsbury's body wrapped in a bedsheet along a remote Minnesota highway near the Iowa state line.
A knotted towel was wrapped around her neck, according to the criminal complaint obtained by Fox News Digital.
Fravel was allegedly "infatuated" with Petito's missing person case, which ended after her body was found in Wyoming, and her fiance Brian Laundrie claimed responsibility for her death in his suicide note and admitted to making the comment but claimed it was a joke, the complaint says.
MADELINE KINGSBURY: EX IN CUSTODY AFTER MISSING WOMAN'S 'COVERED AND CONCEALED' REMAINS ID'D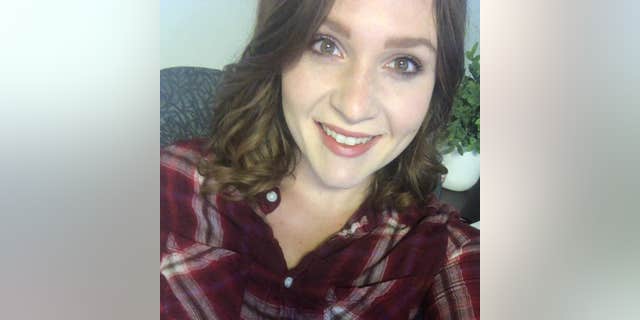 But friends and family weren't buying it. They told investigators that Fravel was physically abusive, including at least one time when he allegedly strangled her, and she covered her bruises with a sweater, the complaint alleges.
Sometime in 2020 or 2021, Kingsbury's friend told police that she was on a video call with her while Kingsbury was in her Winona, Minnesota, home that she shared with then-boyfriend Fravel, who allegedly hit her.
MINNESOTA MOM MADELINE KINGSBURY'S FAMILY SAYS 'RIGHT PERSON IN CUSTODY' AFTER EX ARRESTED
"Madeline was standing up, holding one of her children and cooking dinner," the complaint alleges. "The friend observed Fravel enter the room and yell at Madeline to keep quiet.
"Madeline asked Fravel to calm down, and he stated he was not going to calm down and struck Madeline in the face with his hand. It appeared that Fravel was not aware he was being observed on the video call, as when the friend yelled at Fravel over the video call he immediately left the room."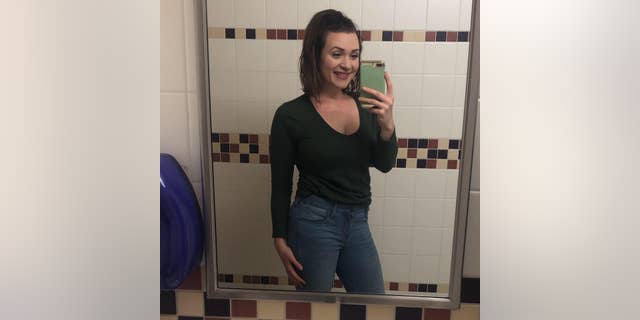 A family member told police about an earlier incident when Fravel allegedly "put his hands around Madeline's throat," and family members noticed a red mark on her neck, according to the complaint.
Police found several text messages and screenshots of messages between Kingsbury and Fravel that date back "numerous years."
MADELINE KINGSBURY SINGS TO BABY IN 2021 VIDEO AS MILITARY BROTHER RETURNS FROM OVERSEES TO JOIN THE SEARCH
One exchange from Sept. 21, 2021, contained the following conversation, according to the complaint:
Maddi – "You know I'm not really okay with or over the fact that you put your hand around my neck and pushed me down in front of the kids earlier so don't."
Maddi – "Not okay with it all but especially with them there."
Fravel – "You'll adjust"
Maddi – "The f*** I will"
Maddi – "You do that again without asking me and you can go somewhere else"
Fravel – "You got it mother"
Maddi – "Don't patronize me that crossed a line."
Fravel – "Then mind"
Maddi – "Stop."
WATCH MADELINE PLAYING WITH HER KIDS AND SINGING TO A NEWBORN IN VIDEOS FIRST SHARED AND PUBLISHED ON FOX NEWS DIGITAL
Kingsbury and Fravel had an on-and-off-again relationship for about seven years, according to the complaint. They had two kids together - ages 2 and 5 - and shared a home in Winona.
Kingsbury worked as a research coordinator at the Mayo Clinic and electronically sent Fravel money to pay household bills, the complaint says. Fravel had been working as a software engineer.
MADELINE KINGSBURY: COURT DOCS, MINNESOTA POLICE CONTRADICT CLAIMS FROM FATHER OF MISSING WOMAN'S KIDS
When she "suspiciously" and "involuntarily" disappeared on March 31, according to the police, at a time when the couple was in the process of splitting up and Fravel was moving out of the house, according to the complaint.
The morning that Kingsbury vanished, they dropped off the kids at daycare together, and Kingsbury sent her sister a "goofy" text at 8:15 a.m. that day, her sister Megan told Fox News Digital in a previous interview.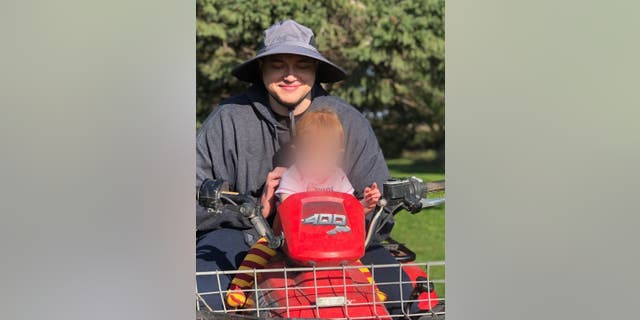 That was the last time anyone heard from Kingsbury.
Between March 31 and June 7, when her remains were found, law enforcement, family and friends, and community volunteers orchestrated the largest and most extensive search of Winona Police Chief Tom Williams' career, which included over 450 tips from the public.
MISSING MINNESOTA MOTHER MADELINE KINGSBURY'S FAMILY FEARED FOUL PLAY WHEN SHE DISAPPEARED AFTER DAY CARE DROP-OFF
On June 7, a deputy with the Fillmore County Sheriff's Office researched a rural area about a mile from Highway 43 between Choice, Minnesota, and Mabel, Minnesota, where Fravel's family lived.
The property had been routinely maintained by one or more of Fravel's family members, according to the criminal complaint.
MEGAN KINGSBURY, MADDI'S SISTER, 6/9 TIKTOK CHECK-IN
Kingsbury's remains were wrapped in a gray fitted bedsheet and closed with "Gorilla" tape, the complaint says.
"Investigators also noted that the grey fitted sheet appears to be similar to other bedding at the Winona residence," the complaint says. "Additionally, the air mattress from the Winona residence was missing a fitted sheet. On top of the air mattress without a fitted sheet were pillows that had grey pillow cases."
FATHER OF MISSING MINNESOTA WOMAN'S CHILDREN BREAKS SILENCE 12 DAYS AFTER SHE VANISHED
News of Fravel's arrest broke Wednesday night, and Kingsbury family members said they believe "the right person is in custody."
Megan thanked the "extraordinary" efforts of law enforcement, first responders and volunteers during her daily check-in on TikTok.
"We're glad he's in custody," she said. "He's not walking around a free man anymore."
Fravel released one public statement through his lawyer during the 69-day search for Kingsbury.
On day 12 of her disappearance, Fravel said he "did not have anything to do with Maddi's disappearance," and that he and his family were "subject to a myriad of accusations regarding (Maddi's) disappearance."