Hawaii couple dead, several still missing after fishing boat capsized in Alaska
Search and rescue crews later found the boat near an island located approximately 10 miles west of Sitka, Alaska
A couple from Hawaii that was vacationing in Alaska is dead after a charter fishing boat they were riding on capsized near Sitka on Sunday, officials said.
Alaska State Troopers identified the victims as Maury Agcaoili, 57, and his wife, Danielle Agcaoili, 53, both of Waipahu, according to Hawaii News Now.
Authorities said Maury Agcaoili was found unresponsive in the water near the boat, named the Awakin. He was later pronounced dead while Danielle Agcaoili was initially listed among the missing, which still includes her sister Brandi Tyau, 56, of Canoga Park, California; Tyau's partner, Robert Solis, 61. Boat captain Morgan Robidou, 32, of Sitka, Alaska is also missing.
Charter company Kingfisher Charters said it was "devastated by the loss of the guests and captain of the Awakin. We are fully cooperating with the U.S. Coast Guard in its investigation of this tragic event and hope that it furnishes answers to the questions as to how it occurred."
COAST GUARD SUSPENDS SEARCH FOR 4 MISSING AFTER ALASKA CHARTER BOAT FOUND PARTIALLY SUBMERGED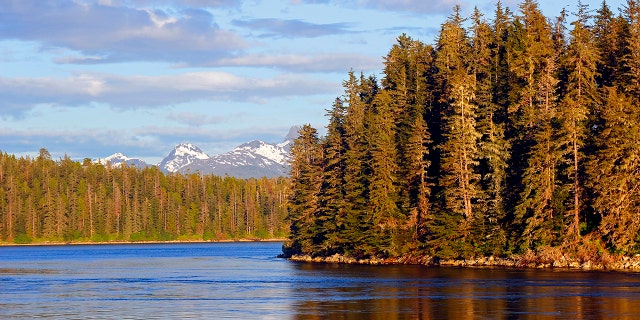 The U.S. Coast Guard announced Monday that it had suspended the search for those still missing, whose names were made public Wednesday, after spending more than 20 hours surveying approximately 825 square miles.
"Suspending a search is never an easy decision," said Darwin Jensen, captain of Port Southeast Alaska, Hawaii News Now reported. "We extend our deepest sympathy to the loved ones during this difficult time. Our sincere thanks to community partners and the good Samaritan vessels who rapidly responded to help in the search."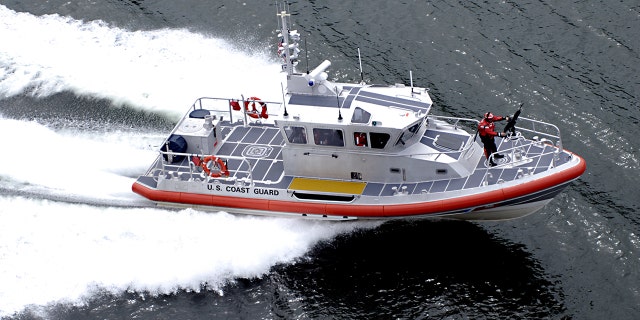 The 30-foot aluminum charter vessel was last seen Sunday near Sitka, which is located approximately 90 miles southwest of Juneau, according to the Coast Guard.
Search and rescue crews later found the boat near an island located approximately 10 miles west of Sitka. It was partially submerged amid rough waters.
RANGERS AT ALASKA'S DENALI NATIONAL PARK RESCUE CLIMBER WHO FELL FROM A 3-MILE-HIGH RIDGE
Coast Guard Petty Officer Ian Gray has said the region experienced 6 to 11 foot seas on the day the vessel went missing.
Kingfisher Charters reported the vessel missing after it did not return from a day fishing trip, the Coast Guard said.
Jim Solis, the brother of Robert Solis, said the sisters' parents and brother joined them on the trip but were on a separate vessel.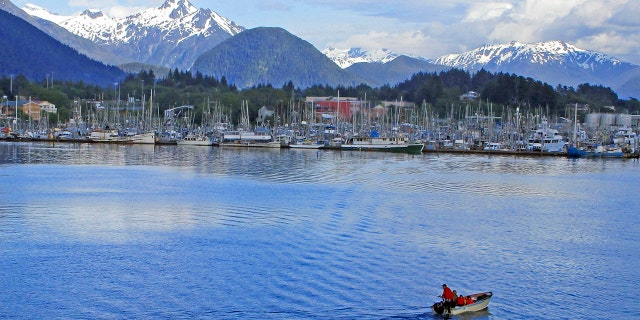 Jim Solis said he and his brother grew up in Burbank, California, and that his brother, a Navy diver, met Tyau when he was stationed in Hawaii decades ago.
They have a son and loved to fish together, Jim Solis said.
"He was a big surfer, a really good musician. He played guitar and put together songs," Jim Solis said of Robert. "The ocean really was his life."
According to Hawaii News Now, Danielle worked at First Hawaiian Bank. CEO Bob Harrison released a statement saying "she was a beloved member of our First Hawaiian Bank 'ohana," per the report.
He added: "We are keeping Dani, her husband, and her family members in our thoughts and prayers during this difficult time."