Florida mom fatally shot in 'neighborhood feud' over her kids playing: sheriff
Neighbor accused of shooting mother claims self-defense under Florida's 'Stand Your Ground' law
A Florida mother was shot and killed through a front door by her neighbor over the weekend in what authorities are calling a "neighborhood feud" involving the victim's children.
Deputies responded to a trespassing call at a residence in Ocala late Friday night and found a woman with gunshot wounds, Marion County Sheriff Billy Woods told reporters on Monday.
The woman, later identified Ajike "AJ" Shantrell Owens, was rushed to a hospital, where she died, FOX35 Orlando reported.
The neighbor, who has not been publicly identified, has not been arrested or charged with a crime, claiming that the shooting was in self-defense under Florida's "Stand Your Ground" law, authorities said.
SOUTH FLORIDA POLICE ARREST ANOTHER SUSPECT IN MEMORIAL DAY BEACH SHOOTING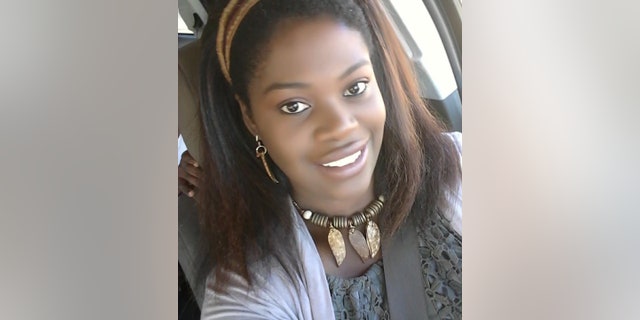 "We know that this has basically been a neighborhood feud over time," Woods said, adding that authorities had received calls from both Owens and the shooter, who had complained about Owens' children.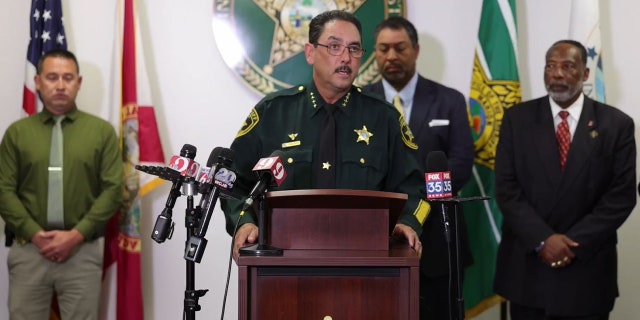 While few details were available as the circumstances of the shooting remained under investigation, Woods said the shooting appeared to happen after an encounter between the neighbor and Owens' children.
Owens confronted the neighbor after her children told her that the neighbor threw an object toward the children, hitting one of them, Woods said.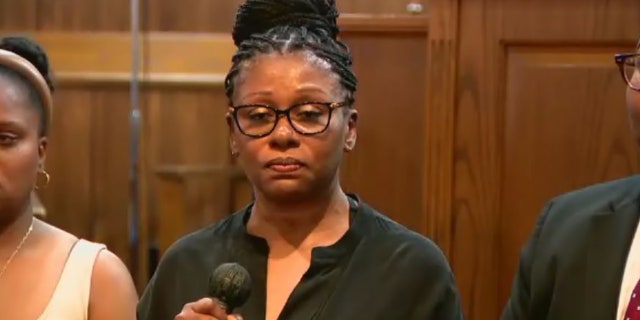 The ensuing encounter between Owens and the neighbor was "aggressive," according to Woods, and may have involved banging on doors and verbal threats. Woods said these claims were still under investigation.
FLORIDA POLICE ARREST FOUR IN DEADLY DRUG DEAL, SHERIFF SAYS, 'YOU PLAY WITH FIRE, YOU'RE GOUNG TO GET BURNED'
The neighbor then fired multiple shots through the front door, striking Owens.
"I wish our shooter would have called us instead of taking action into her own hands," the sheriff said. "I wish Mrs. Owens would have called in the hopes we could've never gotten to the point at which we are here today."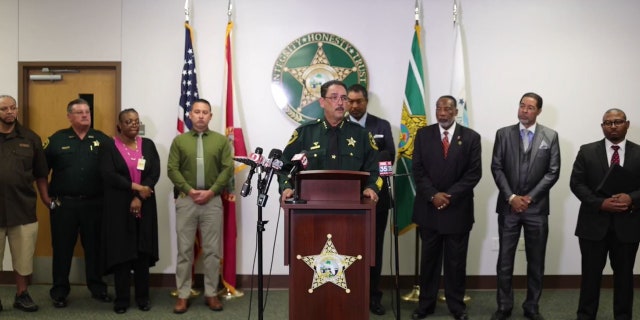 Civil rights attorney Ben Crump was retained by Owens' family and released a statement which said the neighbor, described as an unidentified 58-year-old White woman, reportedly shouted at the children to "get off her land" and called them racial slurs.
Woods said that professionals will interview the children to learn more about the incident as the investigation continues.