AI could help solve NJ missing child mystery in new step for cold-case probes
"My hope is this pilot program will help us solve Mark's case and be used as a model to help with other cold cases": Middle Township police chief
New Jersey police are deploying new technology to try to break an unsolved case in what some experts believe could be the greatest advancement in cold-case investigations since forensic genetic genealogy caught the infamous Golden State Killer in 2018.
A police department in the 70-square-mile town of Middle Township, along with the Cape May County Prosecutor's Office, will use artificial intelligence to try to solve the case of Mark Himebaugh, an 11-year-old child who seemingly vanished on Nov. 25, 1991.
In the 30-plus years since Himebaugh went missing, law enforcement's strongest leads are a composite sketch of a person of interest and a theory that a convicted child sex predator, who's currently in prison, is involved.
But neither are strong enough to bring charges or even advance the case.
TEXAS JUDGE SAYS NO AI IN COURTROOM UNLESS LAWYERS CERTIFY IT WAS VERIFIED BY HUMAN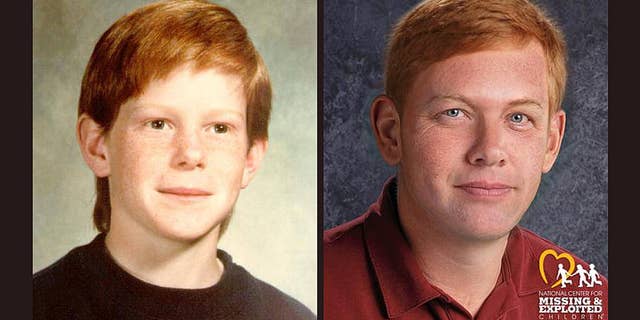 Last week, the Middle Township Police Department and Cape May County Prosecutor's Office announced they partnered with Tabtu Corp. and its service provider, Terawe Corp., to utilize their Vollee AI service, which is a video, speech, image and text analysis platform with neural AI.
Vollee AI's website breaks down its process into three words: assess, analyze and discover.
WHO IS WATCHING YOU? AI CAN STALK UNSUSPECTING VICTIMS WITH 'EASE AND PRECISION': EXPERTS
AI will be relied on to help detectives' "efficiency and efficacy" in cases like this in which mounds of data and evidence piled up over the years, the department said during its announcement.
"AI has the potential to help find patterns and connections in this vast array of information that may not be readily apparent," the announcement said. "The use of the Vollee Neural AI Assistant, built on Microsoft's Azure cloud service, enables advanced compute and processing capabilities."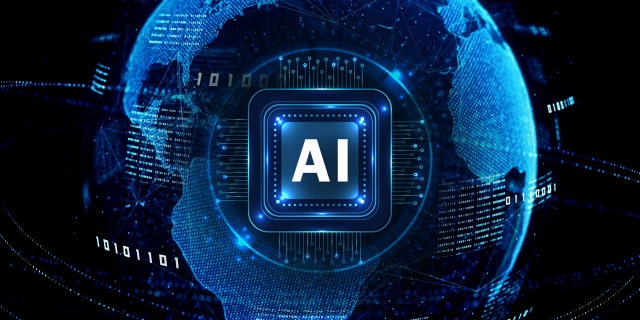 Outgoing Middle Township Police Chief Christopher Leusner said he hopes this case will be solved by AI and create a blueprint along the way for how it can work in other cold cases around the country.
Leusner, who retired on June 1 and was succeeded by Jennifer Pooler, said, "It is important that we use every available resource and the latest technology to help us find Mark."
FEARS OF AI HITTING BLACK MARKET STIR CONCERNS OF CRIMINALS EVADING GOVERNMENT REGULATIONS: EXPERT
"My hope is this pilot program will help us solve Mark's case and be used as a model to help with other cold cases," Leusner said.
Anil Balakrishnan, founder and CEO of Terawe, said in a statement that his company's advanced AI capabilities "accelerates digital evidence analysis by identifying new patterns and correlations across a wide variety of media and documents, which might otherwise remain hidden."
WATCH DR. HARVEY CASTRO'S FULL INTERVIEW WITH FOX NEWS DIGITAL
Dr. Harvey Castro, a board-certified emergency medicine physician and national speaker on artificial intelligence, said AI in cold cases works like a differential diagnosis in medicine.
"You put in the data and say, 'Here are the elements that I found, help me find different possibilities,'" Castro told Fox News Digital. "It's literally thinking about all the different cases … and taking all these data points and putting all those together to give you the best solution to what it thinks it has."
WORLD'S FIRST AI UNIVERSITY PRESIDENT SAYS TECH WILL DISRUPT EDUCATION TENETS, CREATE 'RENAISSANCE SCHOLARS'
There are concerns from some experts that AI could replace jobs, but Castro views AI as a tool for cold-case detectives. It's a symbiotic relationship that's "10 times" better than either the AI or the detective on his or her own.
"You heard of the expression 'Garbage in, garbage out?' That's essentially what you will get without a trained detective," Castro said. "You can never replace a detective and his or her years of experience. The AI isn't going to know what to look for."
Castro said using AI is like a brainstorming session with the smartest person ever.
He hopes to see all the law enforcement agencies united and create a large language model of their own – separate from ChatGPT – that would have a database of fingerprints, facial recognition and potentially even voice signatures in the future.
"That way, a detective can get to the scene, take a picture and upload it to their large language model and give you a return within a minute," Castro said.
Castro says he's an optimist but believes this could revolutionize law enforcement and clear cold cases across the country.
For now, eyes will be on Middle Township, New Jersey, and how AI performs in solving the missing-person case of Mark Himebaugh.