US soldiers drugged, kidnapped by Colombia crime ring led by man nicknamed 'Harry Potter,' DOJ says
Jeffersson Arango Castellanos used the nickname 'Harry Potter,' according to court documents
Two U.S. soldiers were drugged, kidnapped and robbed at an upscale sports bar in Colombia, according to the Justice Department, which announced that a suspect has been extradited to the U.S. to face trial.
The suspected ringleader used the fake name "Harry Potter" and regularly committed similar robberies, according to the FBI and Colombian police.
His real name is Jeffersson Arango Castellanos, and he made his first appearance before an American judge in Miami, Florida, on Monday on charges of conspiracy, kidnapping and assault targeting internationally protected persons.
He and two alleged conspirators could face a maximum of life in prison if convicted.
AUSTIN POLICE CHIEF KNOCKS DOWN 'RAMPANT RUMOR' OF SERIAL KILLER IN TEXAS CAPITAL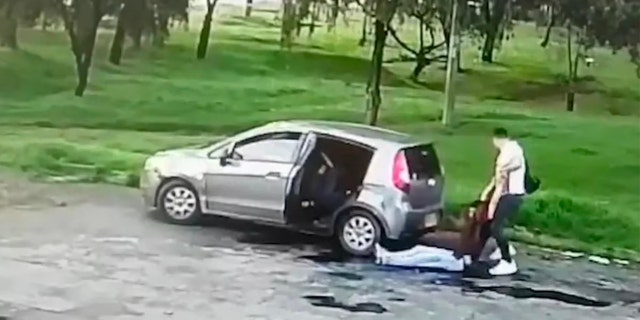 According to court documents, the two U.S. soldiers went to a sports pub in Bogota's Zona T commercial district, on March 5, 2020, to watch a soccer match. On that day, the U.S. Women's National Team defeated their rivals from the United Kingdom.
Both men vanished overnight and failed to report to work the next morning, a criminal complaint states.
Both had been robbed of their phones, wallets and other valuables and were covered in bruises, court documents allege. And neither of them could remember what happened the night before.
Investigators quickly assumed both had been drugged, and testing confirmed the presence of benzodiazepines, or tranquilizers, in their systems.
BANK ACCOUNTS OF NEW YORK 'ROOFIE MURDER' VICTIMS DRAINED VIA FACIAL RECOGNITION TECHNOLOGY
Investigators discovered their debit cards had been used at stores and at least one ATM, and they recovered surveillance videos.
Colombian police arrested Arango Castellanos on Dec. 30, 2020, for an unrelated but similar string of robberies. While in custody, he agreed to speak with the FBI and allegedly confessed to drugging both soldiers and stealing their belongings.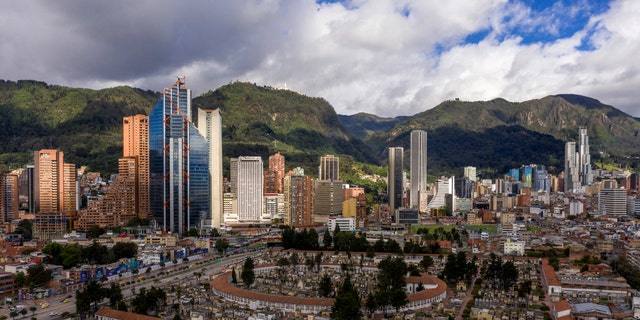 While the victims were distracted by female accomplices, he allegedly spiked their drinks with the tranquilizer. Later, he fooled one of them into handing over his PIN number by handing him a cellphone and telling him he needed to enter it to process a payment, court documents allege.
According to a Facebook profile in Arango Castellanos' name, he made a living by "buying and selling clothes and accessories."
BODIES STACK UP IN TEXAS CITY AMID FEARS OF SERIAL KILLER, RUMORS OF 'ROOFIE' ATTACKS
But he really made a living by drugging and robbing people, according to the criminal complaint.
Spanish-language media reported that his drug ring was also responsible for the death of Yuddith Alexandra Anaya Pacheco, the sister of a former prosecutor in Bogota.
She died from a lack of oxygen to the brain after the gang drugged her, the Colombian news outlet Caracol reported.
The extradition comes shortly after police in New York City announced indictments against two similar rings in the Big Apple.
In those cases, several of the drugging victims died from the fentanyl-laced cocktails used to knock them out, and the thieves used facial recognition technology in their prey's cellphones to drain their accounts.
Arango Castellanos is due back in court on May 11 for his arraignment