Transgender model's memoir claims it's 'nightmarish' to live in the U.S.
Corporations like Target have been targeting trans youth in recent marketing plans
Geena Rocero, a transgender model, appeared on "CBS Mornings" to discuss a new memoir titled "Horse Barbie" which described life in the U.S. as a trans person "nightmarish."
Rocero's memoir tracks the Filipino model's life as a transgender model in the Philippines to immigrating to the United States and passing as a "cisgender" woman. Rocero officially came out a transgender woman in 2014 through a viral TED talk called "Why I Must Come Out," which reached over 3.6 million views.
Host Tony Dokoupil questioned Rocero on "visibility" since the memoir described U.S. life as "nightmarish" while Rocero has received constant support.
"I actually want to talk about the visibility, right, because so much has changed culturally in America. Your book is out, you've got a major publisher, you've got a TED Talk that went viral, right? People know you, and yet you also describe the situation here in the U.S. for trans people as nightmarish. Talk about that dichotomy, those two worlds," Dokoupil asked.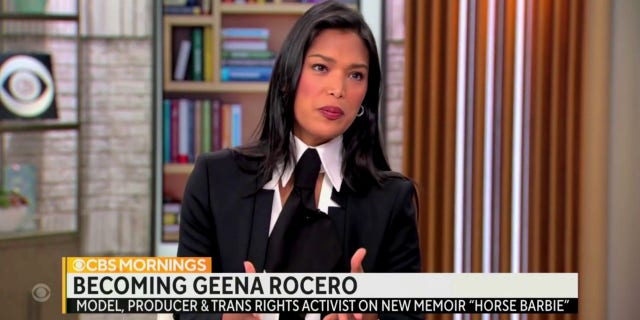 SAN FRANCISCO PAPER SAYS ARGUMENTS AGAINST BIOLOGICAL MALES IN FEMALE SPORTS HAVE 'LITTLE BASIS IN SCIENCE'
"I really felt like I've been like living — because I've lived half of my life in the U.S. — I mean, half the life in the Philippines, half here in the U.S. So it's just this constant navigating the different cultures, because what we have in the Philippines and what, you know, I've experienced in the Philippines, now we know that visibility is just one component and finding equity. It should be all of that, right? The equity access to the most basic rights, the visibility, respectable, nuanced, dignified visibility for trans people, all of those things," Rocero said.
The model continued, "And I think even in this moment that we're seeing right now, the attacks on particularly trans youth, the most vulnerable in our country, we need to honor their lived experience. I want to tell them that there is nothing wrong with them, keep living your life, be who you are, as what I have detailed in my book."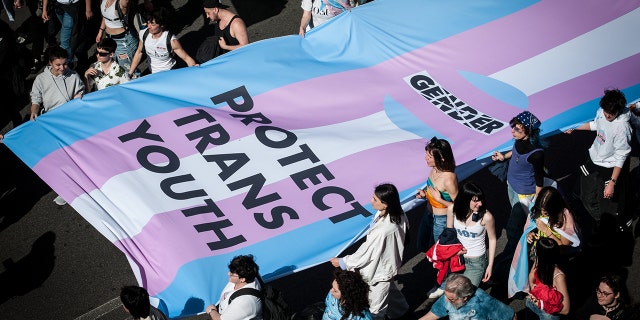 TARGET PARTNERS WITH ORG PUSHING FOR KIDS' GENDERS TO BE SECRETLY CHANGED IN SCHOOLS WITHOUT PARENTAL CONSENT
Treatments for transgender youth have come under fire over the past year as several states and Republican lawmakers penned or enacted legislation to restrict gender surgeries or treatments to children. By contrast, many Democratic lawmakers have pushed for laws to provide "trans refuge" for children wanting to receive medical procedures.
Elsewhere during the segment, Dokoupil remarked on lines that he enjoyed from the book such as "I learned to be trans in the Catholic Church."
"You know, I couldn't ask for a better parent, my mom who just truly loves me. This is a devout Catholic woman who loves her trans daughter," Rocero responded.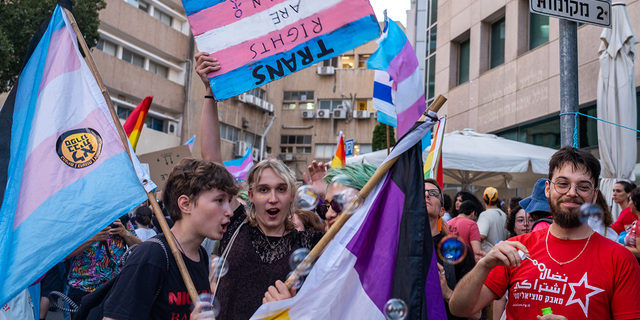 Transgender ideology has been spotlighted in the media recently after major corporations and brands started advocating for promoting LGBTQ ideas in their products. Fox News uncovered on Friday that the Target Corporation partnered with a K-12 education group to promote in-school gender transitions for children without parental involvement.