'They're Marxist': Oklahoma's top education official wages war against teachers unions
Oklahoma's State Superintendent said he plans to hold 'Marxist' teachers unions accountable
Oklahoma's top education official is waging a war on teachers unions that he said will completely overhaul the state's education system.
Ryan Walters, Oklahoma's State Superintendent, recently sparked backlash from his Democratic opponents when he called teacher unions "terrorist organizations" during a state congressional hearing earlier this month. The meeting ended after intense questioning from Democrats who objected to many of his claims.
"They're not advocating for kids," he told Fox News Digital. "They're not advocating for teachers really, either. All they're doing is lining their pocketbooks so that union leadership gets richer and richer, and they continue to fight to keep education down. I am absolutely not going to negotiate with folks that take on terrorist means to get what they want, which is destruction of our schools."
Walters has been an outspoken critic of teachers unions and their role in keeping schools closed during the COVID-19 pandemic, as well as what he says is an outsized focus on politics instead of education.
"The teachers union advocated for school shutdowns," he said. "They're advocating for critical race theory to be taught in their classrooms. They're advocating for radical gender theory to be in our classrooms. Here in Oklahoma they're fighting us on school choice."
"I will never back down to the teachers unions," he added. "I will never back down to their leadership, which continues to push this radical agenda and terrorize the classroom. I will continue to stand with parents, teachers and kids across the state."
NBC FACT-CHECKED ON TWITTER FOR 'MISLEADING' ON LGBTQ BOOK PARENTS COMPLAINED ABOUT
He said union leaders have asked him to stop discussing their organizations because they are losing membership as a result, but he said his end goal is to hold them accountable.
"They utilize power through the money that they take from teachers paychecks, and they push people behind the scenes," he added.
"The reality is, these union bosses worked with the Biden administration to keep schools shut down, to try to force this radical ideology on our kids," he added. "They don't like being called out as the woke powerbrokers that they are, and [they] continue to terrorize the classroom even in red states."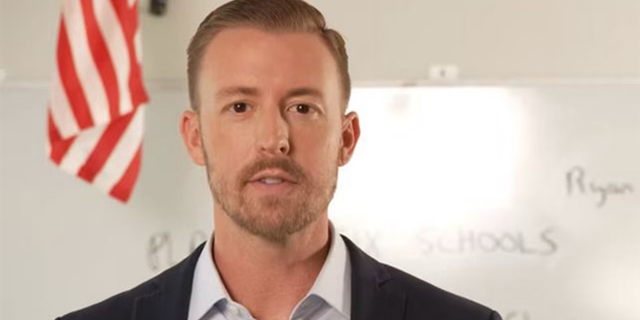 The state's largest teacher union, the Oklahoma Education Association (OEA), which is an affiliate of the National Education Association, called out Walters for his "inflammatory and demonizing rhetoric" that they said "endanger[s] our educators and undermine[s] public education."
Walters pushed back, arguing that "pushing radical gender theory in the classroom, telling students that they are racist because of the color of their skin, [and] telling students that they need to identify sexually in the earliest of grades that they might be a different gender" as the true undermining of public education.
"The reality is we are at the bottom in education as a state," he said. "As a country, we have not been where we need to be in education. We continue to fall behind other developed countries."
"What we have to do is we've got to reject leftism in the classroom," he said. "We've got to reject the teachers union. We've got to call them out for who they are. We've got to call them out for the things they advocate."
He also pointed to reports that the Biden administration worked with teachers unions to negotiate the reopening of schools during the pandemic.
"You've got radical teachers unions trying to intimidate and terrorize lawmakers and parents, those two forces are continuing to keep education down," he said. "I am not going to stop fighting them. I'm going to continue to fight for parents and every single child here in the state of Oklahoma to get a great education."
Walters said teachers unions have negotiated like terrorist organizations by demanding money and conditions while holding children hostage at home, preventing them from going back to school despite rising suicide rates and falling grades.
He made a clear distinction between the teachers who are in the schools and the leadership of teachers unions, who he said aren't transparent about what they are advocating for.
"This is a union leadership problem," he said. "They are using our teachers by taking money from their paychecks, not being upfront with teachers about the positions they take and then [they] go and advocate against their conservative Oklahoma values."
Teachers unions "pretend" they are supporting all teachers, but "they absolutely are not," Walters said. Instead, he said most teachers are actually "mortified at the positions the teachers union takes."
COLORADO SCHOOL DISTRICT STANDS UP TO TEACHERS UNION'S 'STUNNING' REJECTION OF CAPITALISM: 'ANTI-AMERICAN'
He believes teachers unions should not be deducting money from teachers' paychecks for union dues, which he described as a "form of intimidation."
"We've heard the stories from across the state of how the teachers union convinces a first-year teacher to sign up and from then on out, they're taking their membership dues," he said. "These teachers have a very hard time of opting out of the unions… They intimidate teachers from speaking out, they target our parents, so we have got to stop that."
Oklahoma recently rolled out the Teacher Empowerment Fund that Walters said will combat the "socialist system" currently in place and allow teachers to make up to six figures working in the classroom as part of an effort to reward good teachers.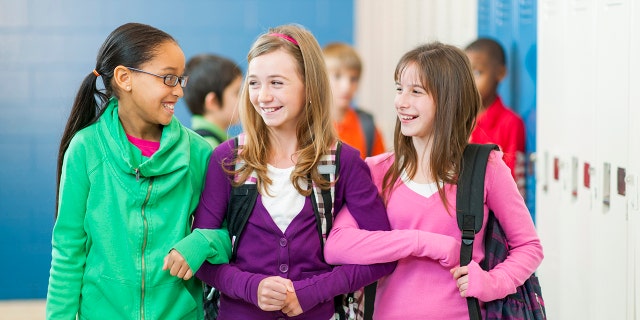 "Well, guess what? The teachers union isn't for it because they're Marxist and they want all teachers to make the same amount of money," he said. "We believe in the free market and capitalism, so we believe that the best and brightest should make significantly more money."
"I want to make sure that they [good teachers] can make great money," he added. "Stay in the classroom, don't become an administrator, don't go to the private sector … stay here and help us develop the talent. It's a free market approach that the union fights every time."
Walters said one of his biggest focuses as superintendent is the expansion of school choice in Oklahoma because it gives parents control over where their tax dollars go and the ability to choose the school that best meets the needs of their child.
"The reason the unions fight this so hard is because they know it hurts their bottom dollar [and] they know it's the ultimate way to maneuver power back to the families where they belong."
Under the school choice model, he said teachers unions will be undermined because schools will not only compete for kids, but also compete for the best teachers.
RANDI WEINGARTEN CLAIMS CHILDREN 'DO BETTER IN SCHOOLS UNDER TEACHERS UNIONS'
"If we continue to push back on the teachers unions and their ability to intimidate teachers, we get school choice done, and we fight the feds and the Biden administration from trying to dictate their radical agenda into our classroom."
"You're going to see parents that are more involved and have more power in their kids education, and you're going to see our test scores come up," he added.
He pushed back on the narrative that conservatives are trying to ban certain subjects from the classroom.
"We want our kids to know all of our history," he said. "That means what makes us the greatest country in the world and it also means an understanding of the times we fell short of those core principles."
"It's the left that just wants ideology," he said. "They just want their side of things. They just want to spin everything so that kids hate their country's history, so that they hate the founding of this country, so that frankly, it undermines their role in their family."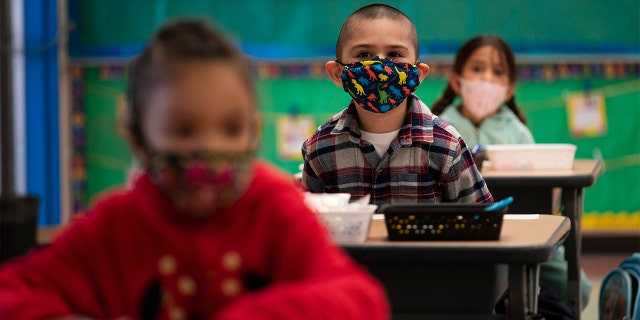 Walters said there needs to be complete reform of the "government education system."
"If we don't reform the education system and we just put more money in, all we're going to see is the same results, but for a higher price tag," he said. "That's why reforms have to happen."
"They [teachers unions] are a political operation that basically runs a Ponzi scheme to get money from all the teachers and then go up and advocate for things that most of the teachers don't even know that they're advocating for," he said. "I'm never going to back down… I'm going to fight them every step of the way."