Texas rep calls for Biden to 'surge' immigration judges to border: 'Get your day in court'
A federal judge previously blocked Biden admin request to stay order blocking release of migrants into US without court date
Rep. Tony Gonzales, R-Texas, called on the Biden administration to "surge" immigration judges to the U.S.-Mexico border as an alternative to releasing migrants following Title 42's expiration last week.
"The president should have surged, should surge immigration judges to the border, and that person should get their case heard in days, not years," Gonzales said on CBS's "Face the Nation" on Sunday. "Instead of surging 1,500 troops, surge immigration judges."
Gonzales added: "This is America. Get your day in court."
The Texas representative's statements came just a few days after the Thursday night expiration of Title 42 – the public health order that allowed for the rapid expulsion of migrants at the southern border due to the COVID-19 pandemic.
FORMER ASSISTANT TREASURY SECRETARY ISSUES STARK WARNING OVER BIDEN BORDER PRIORITIES: A 'DELIBERATE ACT'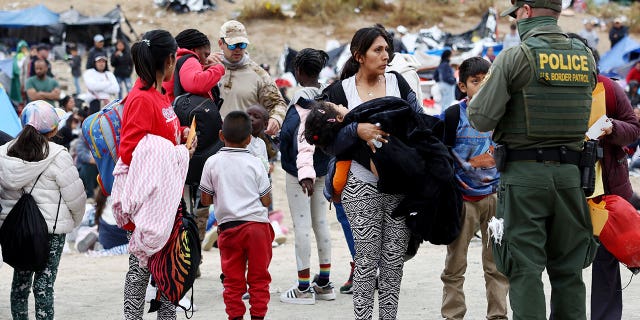 "In the El Paso sector, there's over 6,000 people that are in custody in this particular facility. It's meant to house a thousand people. It's housing over 3,000," Gonzales said on the overcrowding of migrant facilities. "In one of these rooms, the max capacity is 90 people. There was over 400 in here – that's a 450% capacity. In another room meant to house 120 people, there was over 700 people in there. We can't allow 'not that bad' to be the normal."
Border agents have already been met with historic migrant numbers, with some days seeing over 10,000 migrants at the border in the days leading up to Title 42's expiration.
US BORDER IS 'SCRAMBLING' TO FIND A SOLUTION TO BIDEN'S ARTIFICIAL CRISIS: REP. BYRON DONALDS
The head of U.S. Customs and Border Patrol (CBP) sent out a memo this past week authorizing the release of illegal migrants into the U.S. without court dates if agents face overcrowding as the Biden administration scrambles to deal with a historic migrant surge. The memo says migrants can be allowed into the country on parole if CBP faces overcrowding.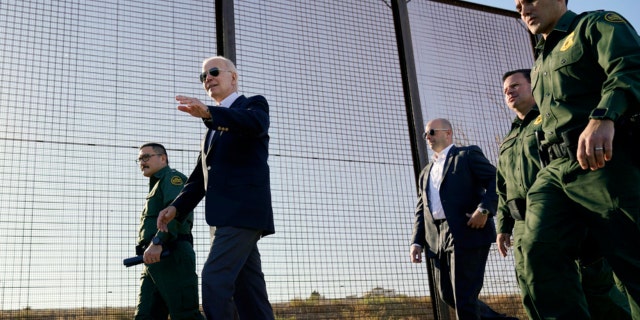 A federal judge denied the Biden administration's request to place a stay on a temporary restraining order blocking the release of migrants into the U.S. without court dates in a Saturday filing, calling the request "borderline frivolous."
MOCRAT REP. RO KHANNA RIPS GOP BORDER BILL AS 'EXTREME,' CLAIMS BIDEN 'DOING EVERYTHING HE CAN'
Gonzales, whose district lies along the U.S.-Mexico border, has been vocal about his concerns over migrant surges due to the end of Title 42. The Texas congressman told Fox News Digital Thursday that "the worst is ahead" as border districts brace for a migrant surge.
Likewise, the representative has historically pushed for legislation dealing with immigration reform as well as increasing pay for Border Patrol agents.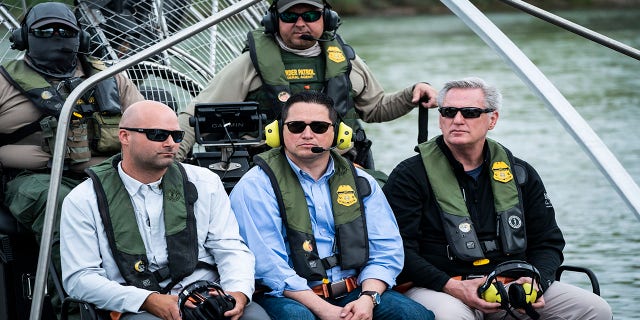 "Legal, legitimate asylum claims and immigration reform get further and further behind when we only focus on the illegal part," Gonzales said. "What we have to do is we have to enforce the laws that are already on the books. And Congress has to create a route where people can come over legally."
"You've got McCarthy on one side, Kevin McCarthy on one side that is demonizing those that come over illegally," Gonzales said. "You've got Chuck Schumer on the other side in the Senate that makes it a morally good thing to help people that are coming over illegally. Who gets hurt in this is people that have legal claims."