Texas high school postpones ceremony after only 5 seniors met graduation requirements
Only five out of 33 seniors met graduation requirements after an initial internal audit of attendance, grades, and credits
A Texas high school had to postpone its graduation after only a few of their seniors met graduation requirements.
While preparing for the ceremony, students at Marlin High School received a disappointing announcement on Wednesday that their graduation would be rescheduled for June.
The school district announced the sudden change in a statement posted to Facebook along with calling for a mandatory meeting for senior parents that same night.
Community members and parents took to the comment section to blast the school district for the outcome. Some parents said that the move is not fair to the students who did pass the graduation requirements.
INDIANA SCHOOL COUNSELOR SUING SCHOOL DISTRICT AFTER SPEAKING OUT ABOUT THEIR TRANSGENDER 'SUPPORT PLAN'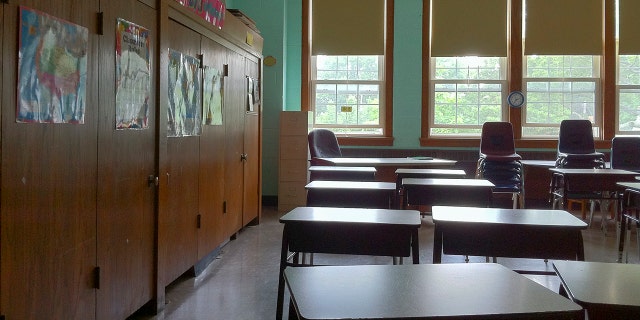 According to NPR, Marlin ISD Superintendent Darryl Henson said a review of attendance, grades and credits found that only five out of 33 seniors initially met graduation requirements. The school tried to work with students and was able to "help an additional 12 students resolve missing credits and other issues as of Wednesday evening."
However, despite their efforts, it was not enough and the district put out the statement to families about the graduation postponement to "provide more time for students to meet necessary requirements for graduations, many of whom did not meet requirements due to attendance or grades."
NH LAWMAKER RIPS PARENTAL INVOLVEMENT IN EDUCATION: 'LET THE TEACHERS TEACH, AND SHUT UP'
"Our district will grow from this setback. Let this be a lesson learned for all," Henson said via Twitter. "As we continue to go through our annual graduation audit, it's our obligation to ensure that all students have met all requirements. Support, accountability, & integrity will remain at the forefront."
He tweeted an image of his statement that read, "We hold firm to our belief that every student in Marlin ISD can and will achieve their potential. We maintain high expectations, not as an imposition, but as a show of faith in our students' abilities. As we navigate these challenges, one thing is clear: students in Marlin ISD will be held to the same high standard as any other student in Texas."
Marlin is a small town southeast of Waco, near the Brazos River.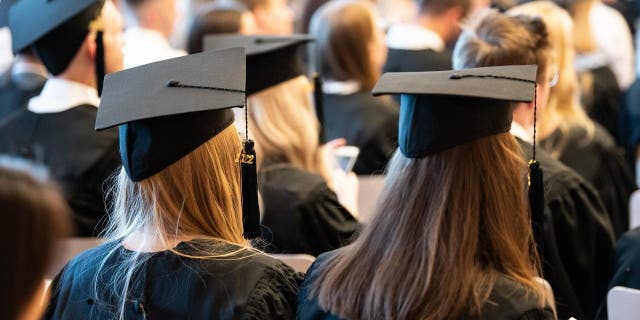 DENVER SUPERINTENDENT GETS SALARY BOOST AMID PUSHBACK FROM SCHOOL BOARD AND CONCERNS OVER SCHOOL SAFETY
This comes after the recent results of the national test scores that showed sharp declines in math and reading.
Math scores saw their largest declines ever, while reading scores dropped to levels not seen since 1992 for fourth and eighth graders across the country, according to the Nation's Report Card. The average mathematics score for fourth-grade students fell five points from 2019 to 2022. The score for eight-graders dropped eight points. Reading for both grades fell three points since 2019."
Math scores were worst among eighth graders, with 38% earning scores deemed "below basic" — a cutoff that measures, for example, whether students can find the third angle of a triangle if they're given the other two. That's worse than 2019, when 31% of eighth graders scored below that level.
Not a single state saw improvement in their average test scores, with some recording no change at all. Schools in large urban districts also reflected the national average.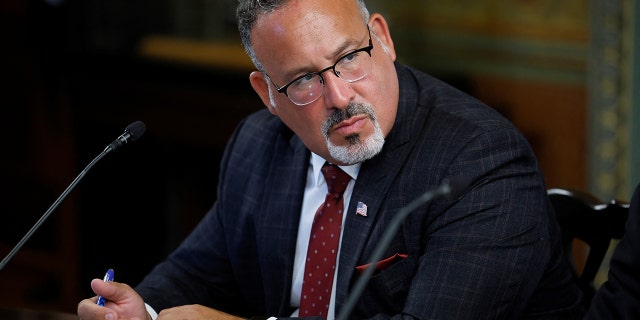 Reacting to the national test scores in October,
Education Secretary Miguel Cardona
said the statistics are a sign that schools need to redouble their efforts, using billions of dollars that Congress gave schools in response to the pandemic to help students recover.