Tennessee man charged with felony reckless endangerment after returning fire on armed auto thieves
Suspects who opened fire on man are reportedly still at large
A Tennessee man found himself behind bars this week after returning fire at thieves who were trying to steal a van outside his home.
A Shelby County man was notified by his surveillance system at around 2 a.m. Saturday that several people were outside his home and using burglary tools in an effort to break into a van, Fox 13 Memphis reported.
After the man walked outside, the thieves fired shots at him as he stood beneath the porch light of his home, according to the outlet.
Security video shows the homeowner and the suspects shooting at each other several times.
FLORIDA CONVICTED FELON CHARGED AFTER FATALLY SHOOTING MACHETE-WIELDING MAN IN SELF-DEFENSE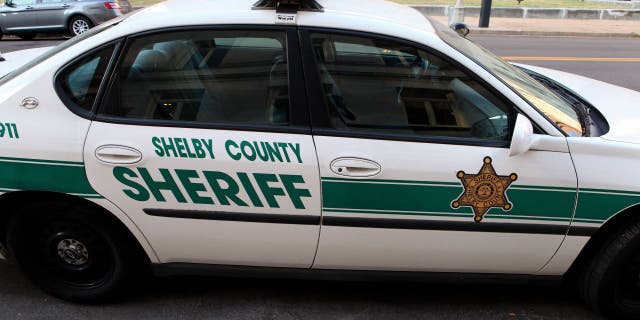 The thieves fled the scene and the man went back into his house, but when police arrived, the man's wife said they began interrogating him.
"When they were talking to him, from what I saw, it was like they were trying to find ways to charge him," the homeowner's wife told Fox 13 Memphis. "That doesn't sound right. Why would you put pressure on the victim when you should put pressure for the suspects to be found."
ARIZONA MAN ASSAULTS STEPFATHER, WHO FATALLY SHOOTS BACK IN SELF-DEFENSE: SHERIFF'S OFFICE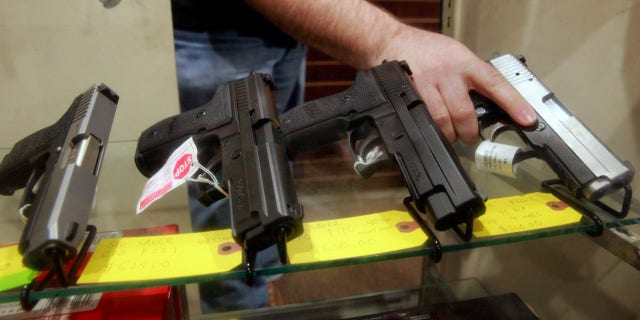 Deputies say the man told them that he couldn't clearly see what he was targeting and admitted to firing shots with his eyes closed due to being scared and shooting at the suspects as they fled, the outlet noted.
The man, who has not been publicly identified, was eventually arrested and charged with reckless endangerment but later released, and his family hopes the charge will be dropped, according to Fox 13 Memphis.
HANDGUN OWNERS CARRYING DAILY IN US DOUBLED IN 4 YEARS; SELF-PROTECTION CITED AS MAIN REASON: STUDY
"The suspects, they are out there," the man's wife told the outlet. "They were probably sleeping or partying [while] my husband was in jail trying to get released for something where he was innocent."
News of the incident drew criticism on social media, including from Heritage Foundation senior fellow Amy Swearer, who disagreed with the explanation given by police as to why the man was arrested.
"I'm floored that the home owner here is being charged with 'reckless endangerment,'" Swearer said in a Twitter thread. "The arguments from police seem absurd on their face to me. The only people he endangered were...the ones shooting at him. And he's 100% entitled to 'endanger' them."
The Shelby County Sheriff's Department did not respond to a request for comment from Fox News Digital.