'Tax the rich' Brooklyn councilman shows out at posh Met Gala
Brooklyn Councilman Chi Ossé also attended last year's Met Gala
A Brooklyn city councilman known for his socialist politics and "tax the rich" sloganeering rubbed elbows among the elite at New York City's ultra-exclusive Met Gala.
Councilman Chi Ossé appeared on the red carpet of New York City's most exclusive fashion event Monday in a haute couture outfit inspired by late sartorial icon Karl Lagerfeld.
"I was able to work with the designer Keith Herron, a young, Black creative who designs and runs the brand Advisry," Ossé told Vogue magazine.
MET GALA 2023 HIGHLIGHTS BARELY-THERE FASHION, HOT DATE NIGHTS AND SURPRISE BABY ANNOUNCEMENTS
He continued, "And the garment that he put together—which referenced Karl's 1983 Chanel collection, as well his own take on fashion—was just the most comfortable garment to wear. I felt amazing in it and received a lot of compliments."
Ossé — an alum of the Friends Seminary school in the East Village — has made himself notable for his social media posts highly critical of the wealthy.
Bite-sized socialist slogans such as "Tax the rich" are regularly posted from the councilman's Twitter account.
MET GALA 2023 ANNOUNCES CO-CHAIRS AND KARL LAGERFELD DRESS CODE
"I wish Biden were a socialist," Ossé wrote in 2020.
This was not Ossé's first time at the Met — the councilman attended last year's event, "In America: An Anthology of Fashion."
Ossé attended in a blue and brown suit decorated with a floral pattern and a long neckwear piece tied in a bow.
AOC WEARS 'TAX THE RICH' DRESS AT $30K-PER-TICKET MET GALA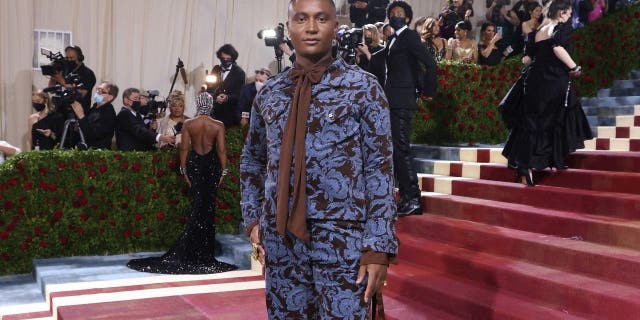 The Met Gala has in recent years become a popular event for socialist and progressive politicians.
Rep. Alexandria Ocasio-Cortez, D-N.Y., wore a white dress with the slogan "tax the rich" to the gala in 2021.
The House Office of Congressional Ethics opened an investigation into whether Ocasio-Cortez violated House rules by improperly accepting gifts at the Met Gala, but the congresswoman claimed she was unaware and proceeded to let a staff member take the blame.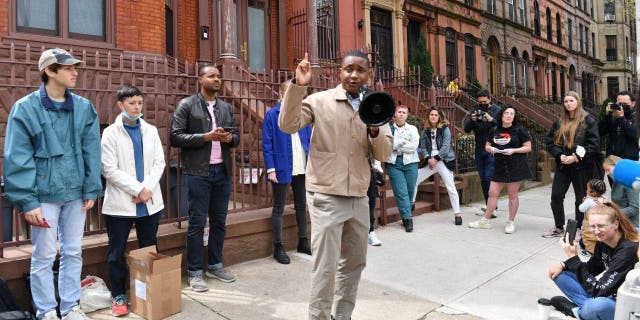 While speaking to investigators, Ocasio-Cortez said that she was unaware of unpaid expenses related to the dress she wore and stylists that helped her get ready for the Met Gala in 2021.
"I just never, ever, ever would have allowed that to happen knowing what I have learned," the congresswoman said. "But I wasn't privy to the invoices, wasn't privy to the ones that had been sent."