'Stunned' mother of deputy killed by motorist blasts Soros DA for not pursuing charges: 'Unconscionable'
Travis County Sheriff Sr. Deputy Christopher Korzilius, 32, was killed in car crash while on-duty in March 2020
The mother of a sheriff's deputy killed in a car crash on the job in Austin, Texas, is speaking out after she says she learned from a friend that the progressive district attorney would not be pressing charges against the other driver in a move she called "unconscionable."
"I was stunned, I didn't know what to say," Nancy Korzilius told Fox News Digital about the moment in January she found out through a friend, who heard it on the radio, that the Travis County District Attorney's Office would not impanel a grand jury after the crash that killed her son, 32-year-old Travis County Sheriff Sr. Deputy Christopher Korzilius, in March 2020 in the early morning hours after St. Patrick's Day.
Korzilius says that her son, who was on-duty at the time, was driving east on a two-lane highway when a vehicle driving west slammed into him head-on, sending his car flying over a guardrail into a canyon. The male driver of the other vehicle was traveling more than 80 mph in a 65 mph zone before failing to control his vehicle, Korzilius' mother said.
Korzilius died in the crash from blunt force trauma, and his mother says there were several troubling aspects about the moments following the crash, including the other driver not having a toxicology test until that afternoon and his claim that he swerved to avoid something in the road, which she said has not been corroborated.
FAMILY OF MURDERED TEXAS MAN SLAMS FAR-LEFT AUSTIN DA'S DOUBLE STANDARD ON CRIME: 'CHERRY-PICKS' CHARGES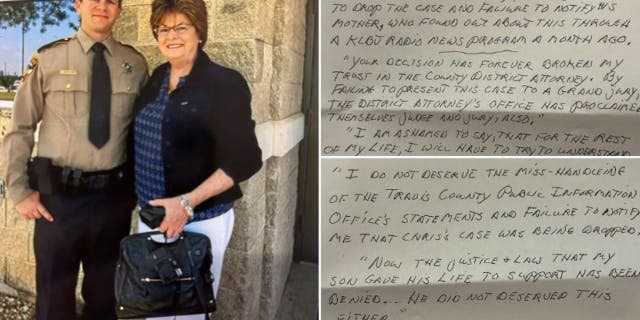 Nancy Korzilius said she has served on a grand jury before and believes there was enough evidence for the case to be heard and that she would have respected any decision the jurors made.
"I just couldn't believe that they weren't willing to present this case to a grand jury," Korzilius said. "I know you can agree or disagree with a jury, but it's got to get to that point before the legal system even functions properly."
"I'm very familiar with the process and realized it's unconscionable and maybe even unconstitutional not to give this case a chance to be heard by a grand jury in Texas. The grand jury bills or no bills these cases, and they can move forward into the process of a jury trial, or they can be plea bargained, or many things can happen to them, but nothing will happen unless the grand jury reviews the case."
Korzilius says she urged the DA's office to reconsider during a February phone call in which she wrote down a statement to a prosecutor in the Vehicular Crimes Special Prosecutions Unit.
"Your decision has forever broken my trust in the county district attorney," Korzilius wrote. "I am ashamed to say that for the rest of my life I will have to try and understand and explain to my family and friends how this decision happened and how [he] received no punishment for this crime, involuntary manslaughter."
SOROS-BACKED DA CUTS DEAL GIVING NO JAIL TIME TO 'WASTED' BUS DRIVER WHO KILLED CYCLIST IN CRASH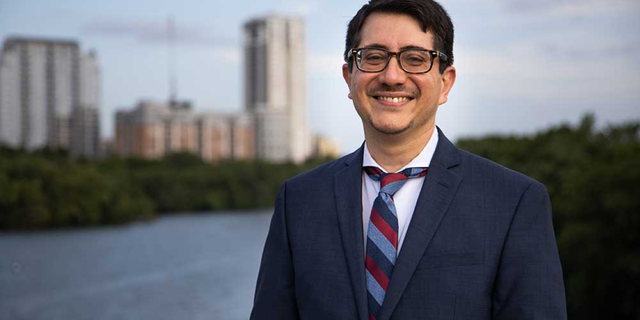 "Now the justice + law that my son gave his life to support has been denied. He did not deserve this either."
Her request to reconsider was later denied by the DA's office, which told her there was not enough evidence to move forward. Jennifer Hackney-Szimanski, the Combined Law Enforcement Associations of Texas public affairs director and former Austin police officer, told Fox News Digital that video from a nearby business showed the other driver's car traveling more than 100 mph and "hauling ass" around a turn. She said that, at minimum, the case should have been presented to a grand jury.
"I used to work for the Austin Police Department in types of situations where there's reckless, clear, reckless behavior, they would, at a minimum, present it to the grand jury because it's a probable cause standard," she said, adding that she "can't imagine" that the totality of evidence would not have resulted in "at least negligent homicide."
SOROS-BACKED DA GIVES TEXAS MAN 10 DAYS IN JAIL FOR DUI CRASH THAT KILLED PASSENGER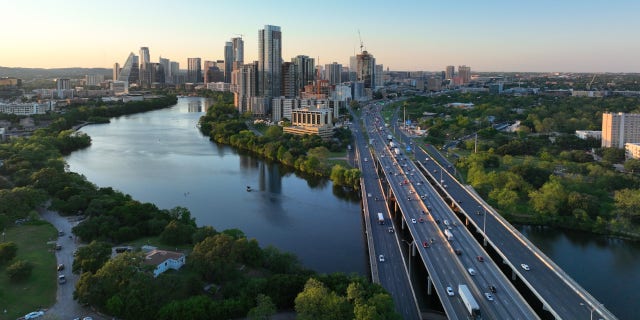 Hackney-Szimanski, a City Council member in Lakeway, Texas, expressed the belief to Fox News Digital that the fact Garza's office "didn't even bother" to make sure Korzilius' mother had the information before announcing no charges would be filed shows a "disrespect for law enforcement."
Garza has been widely criticized since taking office in January 2021 for not only implementing policies that his critics say are soft on crime, he has also taken heavy criticism from several families of crime victims who have said he hasn't made them a priority.
"The prosecution is acting more like defense attorneys than they are prosecutors," Dennis Farris, president of the Austin Retired Officers Association, told Fox News Digital about Garza's office last year. "Whatever his skewed view of what criminal justice reform is, isn't working. It sure isn't working for the victims. It used to be that they got the victims' buy-in before offering plea bargains. Now it doesn't appear he's even doing that because they're not even communicating with them, and that's what's leading to the revictimization of these families."
Garza, backed by progressive mega-donor George Soros, campaigned on both "reimagining" policing in Austin and promising to prosecute police officers.
SEVERELY UNDERSTAFFED, DEFUNDED AUSTIN PD ON VERGE OF RETIREMENT WAVE AFTER CITY COUNCIL 'PULLS RUG OUT' AGAIN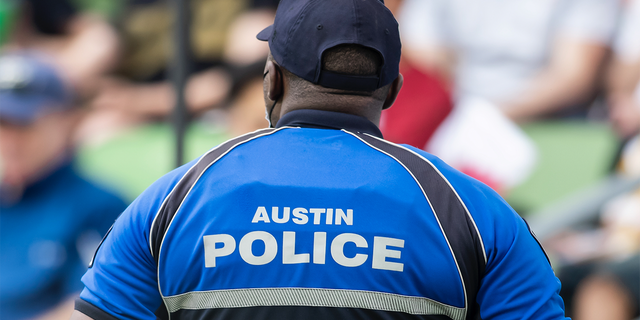 One of those police officers, Austin Police Officer Justin Berry, told Fox News Digital that Korzilius' story shows the "utter disdain" the district attorney's office has for law enforcement.
"Those in the law enforcement profession take great personal risk to be police officers, and you've got to worry about doing your job to protect the community and risk getting indicted by the district attorney but then also know that even if you do end up getting killed, and you happen to be in the law enforcement community, your families will not be able to get any form of justice either," Berry said.
Berry was one of 19 police officers indicted by Garza's office, despite objections from Austin's chief of police, for their role in quelling a Black Lives Matter riot in 2020 on charges that some critics believe is politically motivated.
"It's not just a blatant disrespect for law enforcement, but he's going after law enforcement while allowing people who should be held accountable to get away with their actions," Hackney-Szimanski added, pointing to a recent case in which an alleged serial public masturbator who broke a woman's leg in a violent chase was given no jail time in an agreement with Garza's office.
KYLE RITTENHOUSE UNLOADS ON SOROS-BACKED PROSECUTORS' 'DOUBLE STANDARD' FOR SELF-DEFENSE
To this day, Korzilius says Garza has never picked up the phone to call her.
"We can only judge somebody really by their actions, and everyone I talk to is like, 'What's the deal with this?'" Korzilius told Fox News Digital. "He has to be biased against police officers."
In a statement to Fox News Digital, Garza's office said, "Our hearts continue to break for Deputy Christopher Korzilius and his family. In this case, the Texas Department of Public Safety (DPS) conducted a thorough investigation into this matter and did not file a criminal complaint."
"Our office conducted a review of the DPS investigation and also did not think the facts warranted criminal charges."
Texas DPS did not immediately respond to a request for comment from Fox News Digital
Both Korzilius and Hackney-Szimanski expressed optimism about measures in the Texas legislature, most notably House Bill 17, which Republicans say will rein in "rogue prosecutors" like Garza, but Korzilius told Fox News Digital that real change comes at the ballot box.
"The only thing we have is the court of public opinion, which is a powerful thing," Korzilius said, adding that she hopes a different district attorney could potentially reopen the case someday.